Ajmal Khan, better known as AJ, is the third Singaporean living with HIV after Paddy Chew and Avin Tan to come out to the general public.
Pink Dot 016 campaign video
[
]
Ajmal valiantly revealed his HIV-positive status in one of the Pink Dot 2016 campaign videos:
https://www.youtube.com/watch?v=JYpKl3xaGX8
Speech at Pink Dot 2016
[
]
Ajmal, accompanied by his mother, Honey Bee, was invited to be one of the Community Voices during the Pink Dot 2016 event itself at Hong Lim Park: https://www.youtube.com/watch?v=dWnVUg0Hv1k
Interview in Lifewise magazine
[
]
Ajmal and Avin Tan were interviewed by health magazine Lifewise in their March 2018 edition: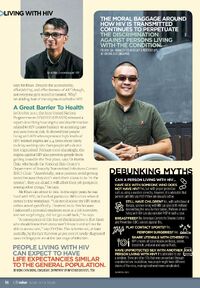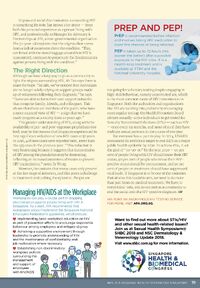 "For a brief moment in 2010, Mr Ajmal Khan's world came to a standstill as he learned that he had tested positive for the Human Immunodeficiency Virus (HIV). "My mind just went blank," the 28-year-old Singaporean recalls. It was a chance encounter with Action for AIDS Singapore (AfA)'s mobile screening clinic that led Mr Khan to discovering his HIV status. "I called my church cell group leader when I got my result. He was someone I trusted, and he really helped me process what I was feeling, which was grief. I realised I had to take responsibility for my life by starting medication." It was a decision that may have saved his life; as Mr Khan soon found out, people who test positive for HIV can live long, productive lives just like everyone else thanks to highly-effective treatment options.
PEOPLE LIVING WITH HIV CAN HAVE 'NEAR NORMAL' LIFE EXPECTANCIES IF DIAGNOSED AND TREATED EARLY. BUT FEAR OF STIGMA AND SOCIAL DISCRIMINATION KEEPS MANY FROM SEEKING THE CARE THEY NEED.
The ART of Care
Of course, this was not always the case. When HIV first emerged in the early 1980s, it almost always led to Acquired Immune Deficiency Syndrome (AIDS), which killed seven in 10 patients.
However, since the mid-1990s, with the advent of antiretroviral therapy (ART), a HIV diagnosis is no longer a death sentence. ART involves taking a combination of drugs to prevent the virus from multiplying, thus allowing the body's immune system to function as per normal.
"Such advances in treatment have changed the landscape of HIV care significantly. Besides dramatically reducing the risk of transmission by keeping the viral load low, with ART, people living with HIV can expect to have life expectancies similar to the general population," explains Dr Wong Chen Seong, a Consultant at Tan Tock Seng Hospital (TTSH)'s Department of Infectious Diseases.
The drugs used in ART have also become more tolerable, with fewer side effects, and more affordable.
"I pay about $50 every month through my Medisave," says Mr Khan. Despite the accessibility, affordability, and effectiveness of ART though, not everyone gets tested or treated. Why? An abiding fear of the stigma attached to HIV.
A Great Barrier To Health
In October 2017, the Joint United Nations Programme on HIV/AIDS (UNAIDS) released a report describing how stigma and discrimination related to HIV creates barriers to accessing care and puts lives at risk. It showed that people living with HIV who experience high levels of HIV-related stigma are 2.4 times more likely to delay seeking care than people who do not feel stigmatised. Perhaps more alarmingly, the stigma against HIV also prevents people from getting tested in the first place, says Dr Martin Chio, who heads the National Skin Centre's Department of Sexually Transmitted Infections Control (DSC) Clinic.
"Anecdotally, some patients avoid getting tested because they don't want their status to be 'in the system'; they are afraid it will affect their job prospects among other things," he says.
Mr Khan can attest to this. In the eight years he has lived with HIV, he has had particular difficulties when it comes to the workplace. "I do not disclose my HIV status unless asked specifically. I learned to do this because I informed a potential employer once at a job interview, and not surprisingly, did not get a call back," he says.
"A consequence of this fear of discrimination is that those who should know their status won't know it and will not be able to access care," says Dr Chio. This is borne out, at least partially, by the fact that over 40 per cent of newly-diagnosed cases in Singapore are at the late stage of infection."
See also
[
]
References
[
]
"Out Of The Closet: Adrian Shares His Story", Dear Straight People, 24 January 2017[1].
Acknowledgements
[
]
This article was written by Roy Tan.