IndigNation 2015 was the tenth anniversary of IndigNation, Singapore's LGBT pride season and the eleventh event since the inaugural one in 2005. It was the first to be held during the month of September instead of in August, like all the previous ones.
The graphic designers of the posters used to advertise the various events were long-term gay couple Gary Lim and Kenneth Chee, as for the past few years.
Individuals joining the organising committee for the very first time included MOVE Community founder Andrew Chan, performance poets Stephanie Dogfoot and Muslim Sahib, and Prashant Somosundram, proprietor of the bars Artistry and Red Baron where certain events were held.
The following teaser poster was used to build anticipation for the event season:
Programme
[
]
A poster containing a table of a preliminary listing and details of the events was designed. A few more events were added later and announced on the IndigNation SG Facebook page.
HAPPY & FREE & PARTY
[
]
Event website on Facebook:[1].
The opening event of IndigNation 2015 entitled, "HAPPY & FREE & PARTY", was advertised thus:
"OPEN INDIGNATION 2015 WITH A BIG BANG!
Sundown and outdoors, IndigNation, Singapore's longest running LGBT festival, marks our country's 50th birthday and opens an 11th year of resistance with what started it all in the first place — an outdoor party. Except this one is for the whole community! A sundown cook-out, space for children to play, music from the best among us and a dance party till late with the DJs who've always made us dance at our favourite clubs."
It was held on 5 September 2015 from 5pm till date at Red Baron, 45 Malan Road, Gillman Barracks.
Admission to the event was free but participants had to buy their own drinks and food and could patronise the stalls selling hand-made arts and crafts.
Musical performers included Hell Low, Illi Syaznie and The Madhatter Project.


Photos by Gary Lim:
Inter-Uni Mixer
[
]
Held on Saturday, 5 September 2015 from 6pm to 10pm.
The venue details were revealed to registered participants. Registration website:[2].
The InterUni Mixer 2015 was hosted by The G Spot, tFreedom, Gender Collective, NTU Kaleidoscope, Out To Care, Singapore Management University (SMU), which are part of the Inter-University LGBT Network. The event aimed to connect participants with new friends from the various universities in a casual social setting. Dinner was provided with a $8 participation fee to defray the cost of catering. It was open to all from the NUS, Yale-NUS, NTU and SMU community, including current students, staff and alumni. There were limited spaces so would-be participants were urged register early. Participation was be on a first come first serve basis and subject to diversity considerations to ensure fair representation of the various institutions.

Akka 3
[
]
Following the critical success of Akka in 1991 and Akka - The End in 2014, Avant Theatre presented the next exciting installment, Akka 3 during IndigNation 2015. The play was directed by G Selvanathan and written by Arivazhagan Thirugnanam.
It was held on 11 Friday and 12 Saturday, September 2015 at 8pm at Goodman Arts Centre Black Box, 90 Goodman Road, Singapore 439053.
"The beauty of life lies in the imperfections within..."
The Akka series focused on exploring the plight of Indian transgender women in Singapore and the trials and tribulations they underwent to uphold their identity against social prejudice.
It was presented in Tamil with English surtitles. It was rated R18 (transgender theme). Patrons requiring ticketing enquiries, were advised to call 9899 3002.

A teaser was produced by Avant Theatre[4]: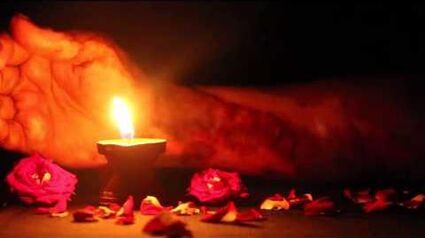 Riot!
[
]

Held on Saturday, 12 September 2015 at 7pm at TAB, 442 Orchard Road.
Hosted by Becca D'Bus.
When drag queens get to create exactly the show they've always wanted, what you get are very low aspirations and even lower morals. There is glitter in the gutter but this RIOT! is not in the streets, so you can qet very drunk. RIOT! is Singapore's only regular drag revue and especially for IndigNation, RIOT! will entertain, and maybe announce the birth of a new beginning.
Website:[5]
One of Us - Affirming our common humanity, one story at a time
[
]

Facebook event page:[6].
It was held on Sunday, 13 September 2015 at 4pm at Artistry, 17 Jalan Pinang.
The event was thus advertised:
"Told from the perspective of non-LGBT persons, these stories send a message that the LGBT individual is not apart, and though different in some aspects from a straight person, this person is "One of Us". We hope these moving portraits will serve to make it easier for LGBT people as well as their family, friends and colleagues to find resolution and affirmation in their lives.
We like to invite you to hear these stories.
Special guest speakers : Dr. Khoo Hoon Eng & Ms. Tan Joo Hymn
Bring your family or a straight friend along.
Limited seats available. Sign up early via this event page or register your interest via email to oneofus.sg@gmail.com with your name and number of people attending.
Organised by MOVE Community.
In Partnership with SAFE Singapore.
Proudly Supported by Project 50/100 and IndigNation.
Venue Sponsor: Artistry."
Kink Dot: An evening of alternative queer erotica
[
]
Facebook event page:[7].
Held on Wednesday, 16 September 2015 at 7:30pm at Books Actually, 9 Yong Siak Street, Tiong Bahru, Singapore 16864. Hosted by Ng Yi-Sheng.
The advertisement ran:
"Be warned: this is not a family-friendly event – unless your family is really cool, in which case, congratulations!
Our evening of queer kink literature will feature readings by poet Marylyn Tan and short story writers O Thiam Chin and Delilah Night, with additional texts from Singaporean-Canadian novelist Lydia Kwa. A discussion on BDSM issues will follow.
Speakeasy #22
[
]

Facebook event page:[8].
Held on Wednesday, 16 September, 8pm at Artistry, 17 Jalan Pinang.
Advertisement:
Spoken word showcase Speakeasy focuses on two queer Singaporean poets - Stephanie Dogfoot and Deonn Yang.
Stephanie Dogfoot is an award-winning performance poet and host of various spoken word nights around Singapore. She has won national poetry slam championships in Singapore (2010) and the UK (2012), and gone on to represent Singapore at the Indian Ocean Poetry Slam in Reunion Island and the UK in the European Slam Championships and the Poetry Slam World Cup in Paris. She has been published in Griffith Review, QLRS, and the EtiquetteSG Body Boundaries anthology and has premiered a one-woman spoken word show Foreigner Go Home (With Me!) at the Edinburgh Free Fringe Festival in 2012. She is currently a member of the four-woman spoken word troupe Sekaliwags, helps to run the poetry night SPEAK and Story Slam Singapore, and is trying to invade the stand up comedy scene.
Deonn Yang is born and raised in Singapore, and is very proud of her identity as a Singaporean and Singlish expert. She is currently in her third and final year as an Acting student at LASALLE College of the Arts. The theatre has always been a big part of Deonn's life and she actively tries not to imagine what her life would be without it. On days that she is not sprawled on the floor after a good rehearsal, she enjoys making people laugh and telling a good story. Deonn also enjoys wearing button-downs.
IndigNation Queer Shorts
[
]

Hosted by Stephanie Dogfoot and Muslim Sahib, the event was held on Friday, 18 September 2015 at 8:00pm at the Reading Room, 21 Tanjong Pagar Road, #04-01/02, Singapore 088444.
Indignation Queer Shorts 2015 presents 4 short films, in 1 screening, that are some of this year's most exciting short films from Singapore and around the region; 从黑夜到白天 (A Straight Journey), 렛미인 (Let Me In), To Mum (Love, Me) and 青親 (The Younger). These films that have been featured in LGBTQ film festivals over the past year.
从黑夜到白天:为同性恋拍照时,我们聊了些什么
[
]

A Straight Journey: Days and Nights in their Kingdom
China, 2015
The winner of Shanghai Pride Film Festival 2015 Short Film
Synopsis: Two Chinese photographers, Masa and Mojo decide to end this decades-long silence of homosexuals in China and reveal the everyday lives of 48 gays, lesbians and their families through their lens. They spent six months and visited 11 Chinese cities to complete their documentary. This is the first cinematic work of any kind that focuses on the lives of Chinese homosexuals.
Trailer on Vimeo:[9]
렛미인
[
]
Let Me In
Korea, 2014
2015 Korea Queer Film Festival's "KQFF Choice".
A film with explosive energy, despite its limited space in scenes. The two characters lead the story throughout the film with so much energy from within. Would we ever be able to come across the girl again? - KQFF
Synopsis: A girl spends most of her time alone at the lobby of an apartment. One day, she spots a couple of cops visiting a suspicious woman's house. The girl falls into the woman who treats her nicely.
Trailer: Unavailable
To Mum (Love, Me)
[
]

Singapore, 2015
Synopsis: A hard-hitting depiction of the struggles of being young lesbian in cosmopolitan yet traditional Singapore, where being different can have grave consequences. When a long closeted daughter comes out into the open, both mother and daughter is left feeling isolated in a clash between modern and traditional. However, living in the same house forces them to either work towards acceptance or continue being strangers.
Trailer on Vimeo:[10]
青親
[
]

The Younger
Taiwan, 2014
Nominated Short for 2014 Taiwan Queer Award and featured in Korea Queer Film Festival 2015
Synopsis: Hao became a male masseur to make ends meet and pay for his grandmother's costly medication caused by her recent stroke and her Alzheimer's. The job forced him to deal with his previously suppressed sexual urges for men. Hao begins to lose the balance he once had with family, work, and himself.
Trailer on Vimeo:[11]
Tickets can be bought here:[12]
Allies Night
[
]
Held on Thursday, 24 September 2015 at 6pm at The Exchange, 8 Marina View.
Advertisement:
"Allies Night: Where LGBT professionals and allies connect
Join peers from more than 60 companies at the CBD's newest LGBT social networking event. Allies Night. Hosted monthly by Marsh and McLennan Companies, and held at The Exchange in Asia Square. Allies Night gives you the opportunity to find new connections and celebrate inclusivity.
The first 100 people will gat a free cocktail and there will be 10% off food and lucky draws throughout the night."
Queer/Trans Sex Ed Workshop
[
]

Held on Saturday, 26 September 2015 from 2 to 5pm at 72-13, Mohamed Sultan Road.
Advertisement:
Still recovering from your school's (or family's) poor excuse for "sex ed"? In this peer-led, discussion-based workshop, we take a queer and trans focus to issues of sex and sexuality, giving space for everyone to ask questions, share experiences, and learn from each other. Topics include safer sex, consent, and communication.
Please sign up here if you'd like to attend: http://goo.gl/forms/krYHJMtRbG
Contradiction XI: Sexual History
[
]
Facebook event page:[13].
Held on Saturday, 26 September 2015 at 7:30pm at 72-13, Mohamed Sultan Road.
Hosted by Shaan Sipahimalani who stood in for Ng Yi-Sheng who was away in South Korea.
Advertisement:
"Join us for the finale of the IndigNation: an evening of Singaporean LGBT writing, with a historical twist!
Young writers and actors will perform extracts of texts by and about queer Singaporeans, ranging from police reports from the 1850s and agony aunt columns from the 1970s to experimental novels from the 1990s and slam poems from the 2010s.
This is an alternative canon of Singapore literature, celebrating our full ethnic and sexual diversity.
Featuring works by Arthur Yap, Lydia Kwa, Sabariah, Haresh Sharma, Leona Lo, and many, many more.
R(18)"

See also
[
]
References and external links
[
]
Acknowledgements
[
]
This article was written by Roy Tan.