Kampong Soo Poo was both a village and a road. It was named in 1906 after a now-forgotten person (who may have been Bugis, Chinese or from some other regional ethnic group) and was located opposite Kampong Bugis. This was an area occupied by the Boyans (also called Boyanese) from Indonesia. According to a press article in 1951, the Boyans monopolised the occupation of syces and stableboys during the horse and carriage era. Kampong Soo Poo was left as a dead-end road by 1950.
Kampong Soo Poo was expunged from the map with the development of Kallang Bahru Industrial Estate in the mid-1970s. It used to adjoin Padang Jeringau on the Geylang side of the road and led behind the former Bugis cemetery.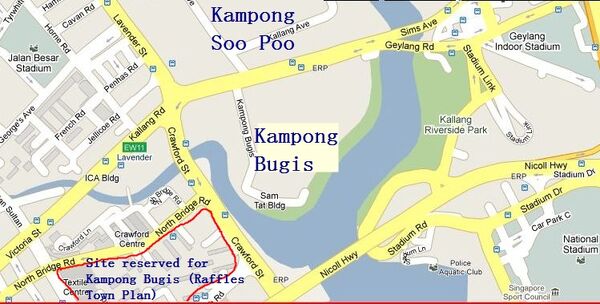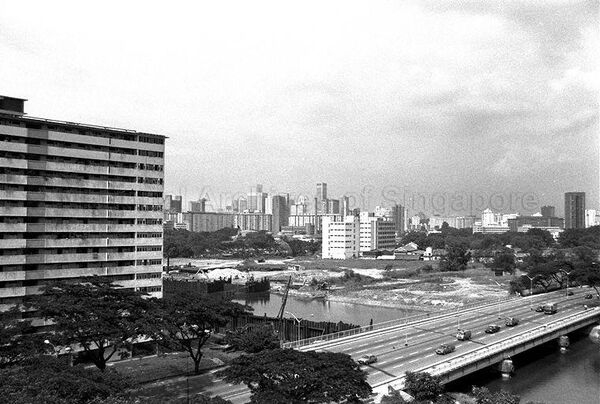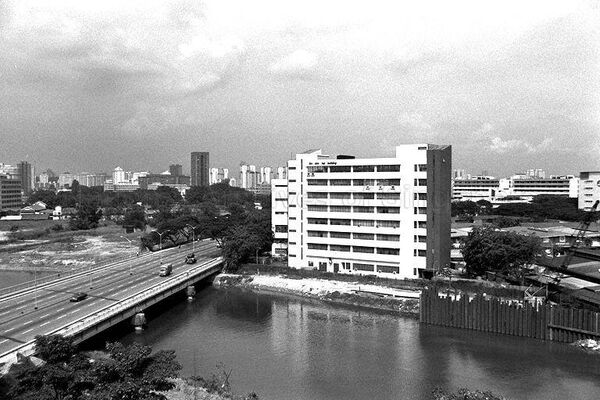 There was a huge fire at Kampong Soo Poo in June 1959 when many residents lost their homes.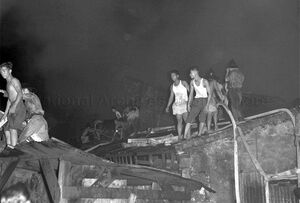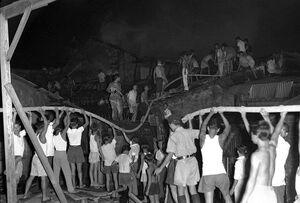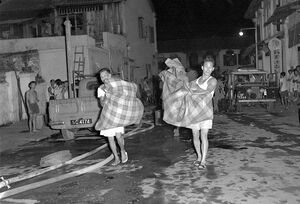 There were several cemeteries in Kampong Soo Poo because many cemeteries and tombs (keramat in Malay) were located in the Kallang district, in general, in the past[3]. Stadium Link contained al-Qadri cemetery, al-Aydrus cemetery and the Bugis cemetery. Other Kallang cemeteries included those found at Lorong 1 Geylang, Lorong 3 Geylang and Kampong Bugis (near the Kallang Gasworks).
See also
[
]
References
[
]
Ng Yew Peng

, "What's In The Name? How The Streets And Villages In Singapore Got Their Names", World Scientific Publishing Co Pte Ltd, ISBN-13: 978-9813221352; ISBN-10: 9813221356[4].
Victor R Savage, Brenda Yeoh, "Singapore Street Names: A Study of Toponymics", Marshall Cavendish Editions, 10 September 2013, ASIN: B00F0N30AY[5].
"Keramat Kallang - legends and myths", Urban Explorers of Singapore, 2014[6].
MPM COM, 30 November 1906.
The Straits Times, 14 April 1951.
National Archives of Singapore, 1953:6.
Acknowledgements
[
]
This article was written by Roy Tan.