Otto Fong Yong Chin is a well known, openly gay comic artist. He is also a playwright and a former science teacher at Raffles Institution. He currently works and lives in Bangkok but his long-term partner resides in Singapore.
Achievements
[
]
Otto Fong is an University of Oklahoma electronic engineering and Beijing Film Academy graduate. After a stint as an engineer, he became a science teacher in Singapore's premier boys' school Raffles Institution before embarking on a career as a full time comic artist and publisher in 2008.
He created the popular science comic series Sir Fong's Adventures In Science, which has garnered many fans in Singapore, Malaysia and other parts of the world.
His 2013 venture into horror novel territory, Bitter Suites, was critically acclaimed by fellow writer Ovidia Yu, Books Kinokuniya director Kenny Chan and Straits Times reviewer Clara Chow. All three stated that the story would make a great movie.
In 2014, Fong created a new teen sci-fi novel series Black Peony, releasing Black Peony and the Zombie Kangaroos and Black Peony and the Dino Pirates back-to-back.
His latest project is an as-yet-untitled comic book in collaboration with the Centre of Quantum Technologies at the National University of Singapore. He is the 2014-2015 Outreach Fellow, and will be introducing quantum mechanics to young readers.
Fong is also a playwright. In 1992, his full-length play Another Tribe became the first Mandarin play performed in Singapore which had a R(A) rating as it contained stories of gay youths and their love affairs.
Other past achievements include the play Happy Family (1994), two Singapore Arts Festival plays - Mr Beng, a musical commissioned and performed in 1999 and HERStory in 2011, a Book Award-winning play Cetecea (1996) published in an anthology by TheatreWorks Writers' Lab. Fong also won the first and third prizes in the first national comic drawing competition Toon Craze Toon Grace in 2000.
His first comic book was Buddy Buddy (1998), published in Beijing, China.
He has been invited by English language LGBT web portal Fridae to contribute several LGBT-themed articles[1].
Coming out
[
]
in college
[
]
Fong came out to his fraternity mates at an American liberal arts college when he was 17 years of age in 1987. He unwittingly made the confession after getting drunk at a party[2].
to the public
[
]
On Saturday, 8 September 2007, while Fong was working as a science teacher at Raffles Institution (RI), one of Singapore's top high schools for boys, he published a 2000-word open letter on his blog. In the post, he called for greater acceptance of gay people by society, citing fellow RI alumnus, then Minister Mentor Lee Kuan Yew's remarks questioning Singapore's anti-gay sex laws and PAP MP Baey Yam Keng's public statement supporting the repeal of Section 377A as his reasons for coming out in his blog meant to be read by his RI colleagues.
The then 38-year-old, who had been teaching at the school for eight years, was inspired to reassess his responsibility beyond academia to his students after attending a forum in August 2007 where several young adults questioned the little guidance available to them as gay teenagers. Fong wrote of his first being aware of his attraction towards classmates of the same sex in primary six and the denial of his homosexuality until his university years when he sought counselling to accept himself for who he is.
Fong's coming out to the public as a gay teacher created a huge stir and elicited front page news reports in the local English as well as Chinese-language tabloids. Over 120 messages posted on his blog by present and former students praised him for his courage in taking a stand and being a inspiring educator. However, under pressure from the Ministry of Education, the entire post including comments was deleted two days later and replaced with, "I wrote this blog for my colleagues and some friends, so that is done. While I am grateful for your generosity, I must remain true to my original intent."
In a statement, the Ministry of Education said it "does not condone any open espousal of homosexual values by teachers in any form" as "teachers are in a unique position of authority" and "are often seen as role models by their students. The school has spoken to the teacher concerned and the teacher has agreed to take down his blog in the best interest of the students. The Ministry supports the action taken by the school on this matter."
Fong later resigned from his position at RI, not because of the incident but to pursue his passion as a comic book artist full-time.
Community Voices speaker at Pink Dot 2011
[
]
Interview on Channel News Asia
[
]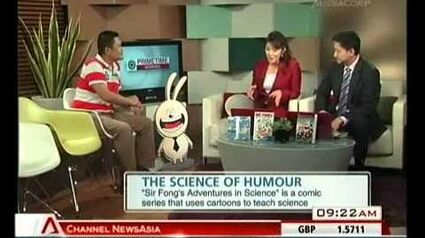 Forum on how to make same-sex relationships last
[
]
Production of "It gets better" video
[
]
Families of gay people
[
]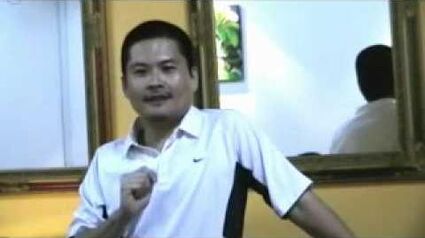 Crime Watch satire
[
]
Advocacy for HIV testing
[
]
See also
[
]
References
[
]
Sylvia Tan, "Singapore teacher removes coming out blog under ministry pressure", Fridae, 10 September 2007[7].
Sylvia Tan, "Singapore's first It Gets Better video", Fridae, 24 December 2010[8].
Ng Yi-Sheng, interview with Otto Fong, Facebook, 29 August 2019[9].
The

Ottonium Comics

website:[10].

Sir Fong's Adventures in Science

series[11].
Acknowledgements
[
]
This article was written by Roy Tan.