Campaign video
[
]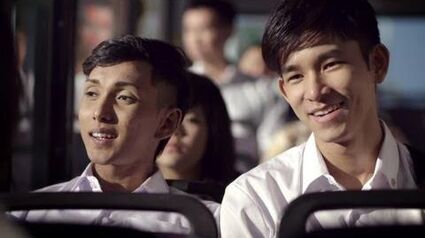 Pink Dot 2013 was held on the night of 29 June at the Speakers' Corner in Hong Lim Park marking its fifth year with aims to recognize the efforts of Singapore's LGBT community. This year's list of Corporate Contributors for event has grown to include global financial firm J.P. Morgan, local hotel PARKROYAL on Pickering, contact lens specialist CooperVision and audio branding agency The Gunnery, in addition to giant Google and international banking group Barclays[1].
The event ran under the title "Home", which is also the title of a national day song, which doubled as the event's theme song. The campaign features a video directed by local filmmaker Boo Junfeng, which depicts three individual true life experiences[2].
Like the previous year, the highlight of event saw the formation of a large Pink Dot with mobile pinks and torchlights. It saw a turnout of 21,000 supporters of the LGBT community, the strongest-yet turnout, with 6,000 more participants compared to last year's crowd of 15,000. The event was the largest ever civil-society gathering in the countryGay rights in South-East Asia: Fifty shades of pink. To accommodate the increase in participants, a second 'satellite' focal point was created beyond the traditional gathering spot to help channel traffic away from high concentration areas. Prior to the formation of Pink Dot, participants were treated to a range of activities and offerings – courtesy of more than 20 community groups and partners[3].
The event was covered even more widely than the previous year by both local and international media like Indonesia based Asia Calling[4], The Economist[5], BBC[6], The Guardian[7] and Reuters[8]. The event was also featured in YouTube's 'Proud to Love' video which features of collection of videos supporting the LGBT community, equal rights and marriage equality[9].
Before the event, band Fun made a shout out in a video support of Pink Dot 2013.
Local actress Michelle Chia, theater company W!LD RICE artistic director Ivan Heng and sportcaster Mark Richmond are the 2013 ambassadors of PinkDot[10].
See also
[
]
References
[
]