Jurassic World: Dominion Dominates Fandom Wikis - The Loop
Play Sound
Discrimination against LGBT and other singles
[
]
Public housing in Singapore is restricted by official policy, favouring "family units" which include prenuptial couples, newlyweds and childless heterosexual couples who have been married for a long time. The Housing and Development Board (HDB) used to justify its discriminatory policy towards singles (both gay and straight) by stating that land was scarce in Singapore and there was a high demand for flats.
In media releases regarding public housing, the Government and HDB never use the words "gay" or "LGBT", preferring instead to employ "single" as a euphemism for this demographic although, obviously, "single" also includes unmarried and divorced heterosexuals, the numbers of whom have mounted steadily over the decades. The Board's priority was to house families so only married couples who would likely produce children were entitled to subsidised public housing. The Government was also of the view then that the use of space would not be fully optimised if singles were allowed to occupy a whole flat. In addition, flat ownership by singles was inconsistent with the Government's conservative social policy of encouraging marriage and preserving of the traditional family unit. However, a glut of public housing during the trough phases of economic cycles usually influences the HDB to liberalise their policy towards LGBT Singaporeans and singles, including single mothers[1],[2],[3].
Since same-sex marriage is illegal in Singapore, gay couples must either purchase flats in the private or resale HDB markets or wait until they are 35 years of age when they become eligible to buy new HDB flats under the Joint Singles Scheme (see below).

Landmark changes in public housing policy for singles
[
]
1960s
[
]
The HDB was formed in 1960 as a successor to the Singapore Improvement Trust (SIT), a housing agency set up in 1927 by the British colonial authorities to meet the housing needs of their subjects. Singaporeans who met the eligibility criteria of being part of a family unit comprising at least two people were initially only permitted to rent HDB units. In 1964, the HDB set up the Home Ownership for the People Scheme to enable low income citizens to purchase a flat. In 1968, prospective buyers were allowed to use their Central Provident Fund (CPF) savings to pay for their apartments. Singles, however, were completely banned from owning a HDB flat.
1970s
[
]
In 1971, a HDB resale market was established, allowing homeowners to sell their flats after serving a minimum occupancy period.
In 1974, the establishment of the Housing and Urban Development Company (HUDC) enabled eligible Singaporeans to buy a new category of flats which catered to the sandwich segment who could afford to buy a domicile more spacious and with better amenities than typical public housing but still unable to afford private housing. However, to reiterate Singapore's public housing policy, former Minister for National Development, S Dhanabalan, announced in 1988 that allowing singles to buy their own flats and live alone would be in direct conflict with the Government's efforts to preserve the traditional family unit.
1980s
[
]
In 1980, the HUDC announced that singles could use their CPF savings to buy HUDC flats.
In a shockingly discriminatory U-turn in 1981, then Minister for National Development, Teh Cheang Wan, said the Government was reconsidering its policy of allowing singles to buy HUDC flats. He explained that allocating one flat to an individual would be wasteful and that many singles wishing to live on their own was a "disturbing and undesirable trend". Allowing singles to apply for HUDC flats would lead to the premature breakup of the family unit, he added.
In 1981, to mollify its stance, the Government dropped its plan to prohibit singles from purchasing HUDC flats but announced that those under the age of 40 years would be placed on a waiting list until they formed a family nucleus.
In 1982, the HDB took over the management of HUDC flats.
1990s
[
]
A watershed regulatory change was instituted in October 1991 when the Single Singapore Citizen Scheme was introduced to allow single Singaporeans aged 35 years and above to purchase resale HDB flats. Initially, applicants could buy resale 3-room or smaller flats in any area except densely populated estates such as Bukit Merah, Geylang, Kallang, Whampoa, Queenstown, Farrer Road, Tanjong Rhu, Mountbatten, Outram Park and Beach Road. The programme was targeted at some 67,000 singles aged between 35 and 49. The scheme was implemented soon after then Prime Minister Goh Chok Tong announced in his inaugural National Day Rally speech in 1991 that the Government was looking into reviewing the housing policy to help singles own or rent HDB flats. As most of the housing needs of families had been met by 1991, the Government acknowledged the fact that some Singaporeans chose not to marry and would prefer to live on their own. It probably also realised that many were gay but did not mention this explicitly. After the easing of the home ownership policy, some 3,007 LGBT and other singles bought resale HDB flats between October 1991 and January 1993.
In 1998, CPF housing grants were extended to singles.
2000s
[
]
The rules of the Single Singapore Citizen Scheme were further revised and relaxed in the new millennium. From August 2001 onwards, singles were permitted to buy 3-room or smaller resale HDB flats located in any area in Singapore, including the much sought after central region. In 2004, Prime Minister Lee Hsien Loong proclaimed that commencing from September 2004, they were allowed to buy resale HDB flats of any size, including executive flats and maisonettes.
2010s
[
]
Singles allowed to buy new BTO flats
[
]
However, many LGBT and other singles were still indignant at being unfairly excluded from buying highly subsidised new flats. Sensing their dissatisfaction, the HDB changed the rules in 2013 to allow singles aged 35 and above to buy new 2-room or smaller BTO (build to order) flats in non-mature towns as first-time applicants. They were even given subsidies to do so[4]. Still, they are disadvantaged vis-à-vis married and prenuptial couples who do not face any age restrictions and are allocated shorter waiting times for BTO flats.
Demand was high in the early years of the rule change. There were 37.6 applicants on average vying for a single flat in 2013, but the number since tapered to 2.4 in 2019. This is because the flat supply for 2-room Flexi BTO flats in non-mature estates has remained steady at an average of about 4,000 units per year since 2014. In early 2020, the HDB announced that more such flats would be offered in Choa Chu Kang, Tengah and Woodlands for upcoming BTO exercises in May and August 2020.
Among its efforts to support affordable flat ownership among singles, the HDB said that those who bought a new flat before 11 September 2019 would receive up to $40,000 in housing grants comprising the Additional Central Provident Fund (CPF) Housing Grant (up to $20,000) and the Special CPF Housing Grant (up to $20,000). From July 2013 to December 2019, about $251 million in such grants was disbursed to about 11,400 singles buying new BTO flats. The two grants were replaced by the Enhanced CPF Housing Grant (EHG) in September 2019.
The new grant gave eligible first-timer singles, aged at least 35 years and earning not more than $4,500 a month, up to $40,000. They could receive this grant whether they bought a new or resale flat, and with no restriction on flat type and location. The monthly income ceiling criterion was also raised in September 2019 - from $6,000 to $7,000 for eligible first-timer singles aged 35 and above to buy a flat from the HDB, to buy a resale flat on the open market with the CPF Housing Grant, and to get a HDB housing loan for the purchase of a new or resale flat.
Property experts felt that with the number of LGBT and other singles growing in tandem with the rest of the population, it was important that housing policies ensured that this group continued to be catered to. In 2008, the number of singles in Singapore was 918,700. Since then it had surged past the 1 million mark to 1,057,200 in 2018 – an increase of about 15%. There was a need for the HDB to build more flats to address this growing number of singles or else their dissatisfaction could grow and perhaps translate into votes against the Government in future general elections.
Problems faced
[
]
Despite the relaxation of regulations, LGBT and other singles still faced problems and disadvantages compared to their heterosexual married counterparts[5]. If they opted to buy a resale flat, they would typically have to pay a higher price than for a BTO flat, plus the property would come with a shorter lease. And while private property was always an alternative, the minimum down payment on a $1 million condominium was $250,000 (25% of the property price or valuation), which put it out of most people's reach. For most singles, saving up for the 25% down payment and getting the loan approved were the main problems, as were issues like building a credit record.
For private properties and bank loans, individuals could only borrow up to 75% of the valuation or price (whichever was lower). Furthermore, 5% of the domicile must be paid for in cold, hard cash. Singles had to wait till they were 35 years of age to bid for a HDB flat and often encountered difficulties getting their preferred location. They were frustrated when they always only managed to get the unwanted leftover flats. Many decided to forego the rigmarole of applying for a HDB flat and instead tried their utmost to find ways and means to buy a condo immediately.
The situation was much easier for, say, a straight, married 27-year old Singaporean couple. They could buy a spacious 4-room BTO flat, at an average of $430,000 before subsidies. 90% of the flat's price was covered by a HDB loan, while the remaining 10% using their CPF savings.
LGBT flat buyers could also get the same loan when they finally qualify to buy a flat, that is, up to 90% via a HDB loan. But that was only on condition that they waited and rented till they were 35. Assuming it cost $2,000 a month to rent an HDB flat, someone who rented from the age of 25 to 35 would be pouring a whopping $240,000 down the drain.
As for the suggestion that LGBT singles should just stay with their families, anyone with a finger on the pulse of reality would know it was naive. LGBT or not, it could be unbearable for many to live at home till 35. Some gay Singaporeans were forced to leave home because their parents were less than accepting. One man explained that he had to move out because: "My mum still hasn't accepted the fact I'm gay, despite coming out to her eight years back. I find the living situation untenable. It sucks when your own flesh and blood doesn't acknowledge your sexuality. But it's 10 times worse when living under their roof forces you into a tacit, unspoken agreement that you will tolerate their attitude."
This resulted in a bit of a double-whammy: a community that was more likely to need a place of its own, but struggled with getting a home. Renting was not easy either. Thankfully for the LGBT community, most, but not all, Singapore landlords would not ask questions about their sexual orientation. There were still incidences where landlords did query why two men stayed together, for example; and there had been situations where property agents were instructed not to rent to LGBT couples.
https://www.youtube.com/watch?v=BkrRk_x090w
https://www.youtube.com/watch?v=nROTeHhl1l8
https://www.youtube.com/watch?v=aUnU42n0PMI
https://www.youtube.com/watch?v=39K4xW1LoAM
https://www.youtube.com/watch?v=xXnbvsHHRsw
https://www.youtube.com/watch?v=hC7ElS-ikqc
https://www.youtube.com/watch?v=0Un7Srj6pXU
https://www.youtube.com/watch?v=xZCPeIzo7fE
https://www.youtube.com/watch?v=kAPGyJuJsb4
https://www.youtube.com/watch?v=h45d13e1JMA
2020s
[
]
HDB pilot scheme for singles applying for rental flats but unable to find flatmate announced
[
]
https://www.youtube.com/watch?v=W2EOZ5BwQ2o
On Thursday, 4 March 2021, Minister of State for National Development Dr Muhammad Faishal Ibrahim announced that singles would be able to apply for public rental flats without having to find a flatmate first under a new pilot model to be rolled out later in the year. The alternative Joint Singles Scheme (JSS) model would seek to help those who may not be able to find a flatmate on their own, said Dr. Faishal during the debate over his ministry's budget. Under the existing JSS model, two or more single persons may jointly apply for a public rental flat. They could apply with someone they knew or they could approach the HDB to help source for a flatmate. With the upcoming pilot model, the HDB would set aside a few floors in some rental blocks and appoint a social service agency to manage these flats, including the flat-sharing arrangements. "The social service agencies will have better expertise to match singles of similar profiles, and to mediate disagreements that may arise. If necessary, they can also arrange for individuals to move to another flat," Faishal said.
He was responding to questions raised by Lim Biow Chuan (Mountbatten SMC), Chong Kee Hiong (Bishan-Toa Payoh GRC) and Louis Ng (Nee Soon GRC) on the challenges some individuals may face in finding and living with a flatmate. However, Dr. Faishal noted that most single tenants were prepared to share a flat with someone as this offered them companionship and mutual support, which was especially important for older tenants. "(Flat-sharing) also allows us to help as many who need a public rental flat as possible, within our limited resources," he explained. That said, HDB would look into requests from those with extenuating circumstances to rent a flat alone. For instance, some people may have medical conditions that made it unfeasible for them to share a flat, he added. To provide more privacy, HDB had been building new one-room rental flats with partitions that separate sleeping areas. Currently, 705 rental flats had these pre-installed partitions. Interested tenants living in older one-room rental flats can contact HDB to install such partitions too.
To be eligible to apply for a flat under the Public Rental Scheme as a single, the individual and the listed co-occupant must both be Singaporean citizens and single. To qualify, the applicant must be:
unmarried and at least 35 years old, or
divorced or legally separated from spouse, with legal documents, and at least 35 years old, or
widowed or orphaned, with at least one parent being a Singapore citizen or permanent resident before his/her death.
On Friday, 17 December 2021, the HDB officially launched the Joint Singles Scheme Operator-Run (JSS-OR) pilot scheme[6],[7],[8]. Eligibility conditions for the pilot were the same as the existing Joint Singles Scheme (see below), that is, tenants must be unmarried Singaporeans aged 35 and above with "no family support and no other housing options". Those who were divorced, legally separated from their spouse with legal documents, or widowed or orphaned and at least 21 years old could also apply. The Joint Singles Scheme, for singles who were relatives or who knew each other well enough to share a flat, allowed the HDB to help as many low-income Singaporeans who needed a public rental flat as possible, within their limited resources. It also enabled companionship and mutual support, which was especially important for older tenants. The first tenants were expected to move into their flats by end-January 2022[9].
Through an open tender, social service agency Good News Community Services was appointed to run the JSS-OR pilot programme for three years at two sites: Block 429A Bedok North Road and Block 999A Buangkok Crescent. Within each rental block, "a few storeys" comprising a mix of one- and two-room flats were set aside for the pilot. Together, the two sites could house about 270 tenants. The flats would come with partitions installed to give tenants more privacy. General household furnishings and appliances such as wardrobes, water heater, washing machine, and refrigerator, were also be provided within each flat for tenants' use. The first batch of tenants was expected to move in by end of January 2022.
Interested tenants could submit an application via the following link:[10].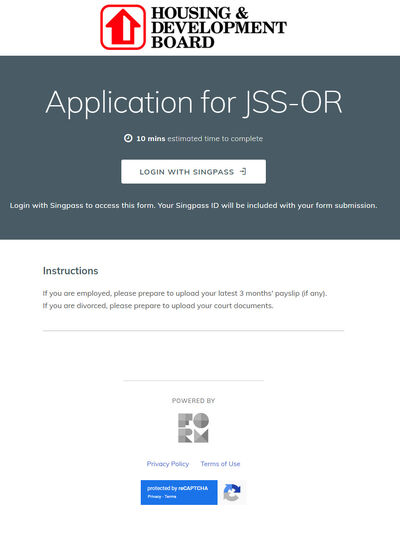 Before allocating flats, the operator would interview prospective tenants to "assess their personalities and needs". A social worker would then pair up tenants based on "similarity and growth". The principle of similarity considered how alike the tenants are in terms of gender, religion, ethnicity, spoken languages, age, lifestyle habits, employment as well as daily routines/ schedules. higher degree of similarity improved the chances of tenants living together amicably, according to the HDB's experience. As for growth, it will consider the potential benefits that the pairing could bring to the tenants in terms of peer support. As many of these tenants had no family support, they could benefit from the companionship and support offered by their flatmate. To help build rapport among tenants, the operator would conduct "befriending and bonding activities", while also regularly checking in with them. It would also facilitate sharing sessions for tenants to get to know each other. The operator would "step in to mediate" if there were disputes among tenants.
The rent under the new pilot model would be similar to what tenants paid under the existing JSS scheme (rangeing from SGD$13 to $102.50 per tenant, depending on the tenant's monthly income and whether they are first- or second-time applicants), along with their share of service and conservancy charges and utilities. As a pilot, the JSS-OR model was only open to new applicants. A tender would be called in January 2022 for another site at Bukit Batok, making it the third under the pilot.

New prime location HDB flats exclude singles and non-nuclear families
[
]
On Tuesday, 26 October 2021, National Development Minister Desmond Lee announced a new prime location public housing (PLH) model aimed at "keeping prime HDB flats affordable, accessible and inclusive" and for "real Singaporean communities to live in the heart of our city"[11]. However, singles, even those aged 35 and above, were banned from buying these units from the HDB or on the resale market[12],[13],[14],[15]. Lee said that singles were excluded from buying public housing in prime areas because there were very few flats in these locations to start with, and the Government wants to cater to families first. However, he added that the eligibility criteria would be reviewed.
Coincidentally, Wild Rice's queer-themed play, "Straight Acting", which was running concurrently, featured two queer couples gaming th system by getting married to each other as heterosexual couples. It dealt with many of the issues LGBT Singaporeans had to grapple with to enjoy the same benefits as their straight married counterparts ina system where there was institutionlised discrimination against the gay community.
Online backlash
[
]
Shortly after the announcement of the PLH scheme, the restrictions on singles received a backlash online, with people stating that this would prevent those who were caregivers from living near their older parents, or prevent them from living near their workplaces. The LGBT community felt that, as taxpaying citizens who contributed to the economy as much as their heterosexual counterparts, housing should be a basic fundamental right for all, regardless of marital status[16],[17].
Progress Singapore Party forum: LGBTs should not be discriminated against in public housing policy
[
]
On 28 April 2022, the Progress Singapore Party (PSP) uploaded a video recording of the second episode of their "Viewpoints" series of forums entitled, "Housing the Future" in which a panel of speakers discussed current housing policies in Singapore and the potential directions of these policies in the short and long term[18]. The 5 panellists were Prof. Tay Kheng Soon, veteran architect and Adjunct Professor from the National University of Singapore, Alfred Tan, entrepreneur and central executive committee (CEC) member from the Singapore Democratic Party, Francis Yuen, Secretary-General of the PSP, Jess Chua, head of the Youth Wing of the PSP and Harish Pillay, CEC member of the PSP. One segment dealt with their views on public housing for LGBT Singaporeans[19].
Transcript:
Prof. Tay Kheng Soon: The question about lowering the entry age, right now, you have to be 35 and above, in order for a single person to buy an HDB flat, right?
Jess Chua: A BTO. You can, as a single person, you can buy anytime. If it's a resale.
Prof. Tay Kheng Soon: It is part of the pro-family policy. I'm fully supportive of a pro-family policy b ecause I think it's good for society as a whole. But it does not mean that you should discriminate against singles.
Jess Chua: Thank you.
Prof. Tay Kheng Soon: So I think that you can imagine, you can design houses in such a way, housing in such a way that the singles units are part of a conglomerate of all kinds of family units. One of the joys I have living in a HDB estate is that every morning, I have the greatest joy of meeting little toddlers because there are three kindergartens downstairs nearby and they high five with me. They have eye contact. They say hello and all these things. So, that is a different kind of society. And I think that's entirely feasible. The family unit is certainly an important component of the overall society. So, the health of the overall society has to also accommodate singles. So, a judicious mix of people is a good thing. Society is moving into more and more complex, and more and more diverse kinds of personalities. We are not the same type of people that we were many years ago. Today it's okay to be, you know...
Jess Chua: Single.
Prof. Tay Kheng Soon: ...for two, for LGBTs, to live together. So, what? That's their choice. It's nothing wrong. Except we have to change the law.
Alfred Tan: ...and they are still our citizens. They are still part of our country.
Prof. Tay Kheng Soon: And if they are contributing and being very creative and so on. And many of the so-called gay people are very creative. In fact, maybe you all do not know, there's one section of Chinatown that all the foreign gay guys are there. And it was deliberately created by the Government. Because these are the creative people and they're all in the advertising and product design and all of those...
Jess Chua: It's true. I do have a lot of creative friends, but with a different lifestyle and we are all Singaporeans. So, I don't think whether you're single, your marital status, or your orientation or your gender or race...
Prof. Tay Kheng Soon: That's right. So the diversity of types is part of...
Alfred Tan: ...and they don't pay different tax. They pay the same tax. Prof.
Tay Kheng Soon: It's all about the modern society.
Property purchases by gay couples
[
]
Joint Singles Scheme
[
]
In 1990, the Joint Singles Scheme was established allow single Singaporean men and women from the ages of 40 and 35 years respectively to jointly purchase or rent a HDB flat[20]. The scheme was a revision and renaming of the Senior Citizens Scheme. Gay couples could also take advantage of the scheme.
Under the new ruling, the age limit for women was lowered from 40 to 35, and for men, it was reduced from 50 to 40. The change was introduced in response to public feedback to lower the minimum age so that more singles could qualify for public housing. While the age requirements were relaxed, the revised policy also tightened one other eligibility criterion to ensure that only Singaporean singles from age groups with low marriage rates benefited from the scheme. The new scheme stipulated that all applicants had to be Singapore citizens and satisfy the minimum age requirements. Under the Senior Citizens Scheme, only one applicant had to meet the upper age limit while the other joint applicant need only be 21 years and above.
The Joint Singles Scheme also included other conditions that were unchanged from the Senior Citizens Scheme. For instance, in order to qualify for a direct purchase from the HDB, applicants should not own private property, and their combined monthly income should not exceed S$5000. Applicants also need not be related or be of the same gender. These restrictions did not apply to joint applicants who purchased flats on the resale market.
The Joint Singles Scheme has been revised several times since its implementation in 1990. Today, up to 4 applicants may purchase a flat together. The age limits for single or divorced women and men is set at 35 years, while that for a widowed person or orphan is 21 years. There is also no income ceiling unless one applies for a housing grant from the Central Provident Fund (CPF) or a HDB loan.
Joint use of CPF for buying private property
[
]
On 19th July 2005, Mah Bow Tan, Minister for National Development made an announcement in Parliament in his Ministerial Statement on Policy Changes Affecting The Property Market which had a direct effect on gay and lesbian couples. Non-related singles would henceforth be allowed to use their Central Provident Fund (CPF) savings to jointly purchase private residential property. Prior to this, non-related parties were not allowed to use their CPF savings jointly in the purchase of private properties. Previously, only joint owners who were immediate family members (i.e., spouse, children, siblings and grand-parents) could utilise their CPF monies in the purchase of a property. With the relaxation of this rule, gay and lesbian couples who wished to purchase private property jointly, could use their CPF savings. In the past, while there was no restriction to 2 unrelated persons buying private property in joint names, they could not utilise their CPF savings in the purchase. As there was no restriction on the use of CPF savings by non-Singaporeans, it meant that non-related singles, Singaporean or not, would be allowed to use their CPF savings to jointly purchase private residential property.
Hong Kong court ruling
[
]
A ruling by Hong Kong's High Court on Wednesday, 4 March 2020 that the Hong Kong government's policy of denying legally married same-sex couples the right to apply for public housing was unlawful and unconstitutional[21] raised hopes among their Singaporean counterparts that the same situation would one day apply in the island republic.
Singapore LGBT-friendly property websites
[
]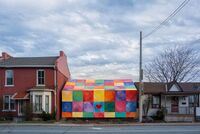 Queer/Trans Housing Singapore[22] - a private Facebook group created on 24 June 2018 by a queer female ethnic Indian activist, RM, it was the first attempt in Singapore at providing a safe space, free of shame, hate and body policing, including temporary to forever housing for LGBTQ folk. It currently has over 700 members.
Singapore LGBTQ Property Listing

[23] - a private LGBTQ-friendly space created on 18 July 2020 for listing or searching for property to buy, sell or rent. Listings are free, but will be vetted by an administrator before publication. All listings must be LGBTQ+ friendly. Agents who try to spam with unverified listings are banned from the group immediately. Likewise, trolls and accounts and fake photos are rejected. A questionnaire needs to be completed before one can join the group. Should individuals need advice, or help with their listing in privacy, they can contact its resident realtor, William Tan, at +65 93863406 for consultation and advice. Standard commissions may apply. The group currently has over 3,000 members.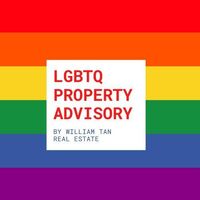 LGBTQ Property Advisory by William Tan[24] - a Facebook page set up on Monday, 8 June 2020 by openly gay realtor William Tan. Tan had always wanted to create the page and finally managed to gather the content during the Covid-19 pandemic circuit breaker lockdown at home where he managed to start researching and working on the articles. Just in time for Pride Month in June 2020, he launched the page as a service for the LGBTQ community to provide essential information and a guide on how LGBTQ people can make wise informed decisions about home ownership and investment so that they can live happily in a home they can call their own like every Singaporean should. Tan shares new blog posts and content regularly. He also welcomes members of the LGBTQ community to share their stories and thoughts openly with him and encourages visitors to like and share the page with their LGBT friends and allies. Contact information: https://m.me/LGBTQPropertyAdvisory ; williamtanpc@sri.sg ; http://www.williamtanrealestate.com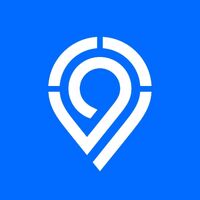 99.co[25] - a property marketing company co-founded by entrepreneur and LGBT ally Darius Cheung to enable Singaporeans to experience a better way to home search. It aimed to provide a different and better service than the dominant

PropertyGuru

[26] at the time. Finding a place to live is one of the most important, expensive, and tedious decisions one can make. The variables are many - location, cost, accessibility, amenities just to name a few. The search process is furthermore complex and confusing, especially with the incomplete or inaccurate information present today. That was the reason for the founding of 99.co. Its mission is to make the entire experience of finding, moving into and living in a new place seamless and hassle free, while keeping living in a new city what it should be - fun and enriching. It aims to take away all the tedious bits for its clients, so that they can focus on enjoying new experiences everyday.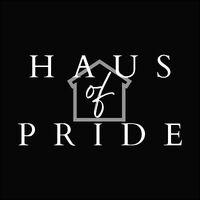 Haus of Pride

[27],[28] - a real estate lifestyle brand established in February 2022 by William Tan that celebrates the pride of living in a home of one's dream, a life where one can be who one is. It embraces diversity and inclusivity as its key value, offering the best real estate advisory to clients. In the two years leading up to its formation, Tan had been actively working with LGBTQ clients and sharing his advice with them, knowledge of queer home ownership on the Facebook group LGBTQ Property Advisory by William Tan, and co-founding

Prident

to spread real estate and financial literacy among the community. Apart from the latter, he also harboured another goal of starting the very first LGBTQ- affirming real estate division in Singapore. Haus of Pride undertands the feeling of pride in home ownership and believes everyone is entitled to it, regardless of their creed, ethnicity, age, sexual orientation, marital status or any other personal identity marker. It celebrates diversity and embraces inclusion, with its team members, as well as with its clients. Interested parties who are planning to embark on their first home journey alone or with their partners, or need help to market their property for sale or for rent and urged to visit its website at www.hausofpride.sg or drop it an email at info@hausofpride.sg
See also
[
]
References
[
]
Sylvia Tan, "Change in singapore private housing policy advantageous to gay couples", Fridae, 20 July 2005[31].

Shannon Power

, "LGBTI people left out of Singapore's public housing system", Gay Star News, 10 April 2017[32].

Daisy Carrington

, "Opinion: Same-Sex Couples Cast Adrift In Singapore's Property Market",

Property Guru

, 16 January 2019[33].

Ryan Ong

, "Singapore's Housing Remains a Challenge for the LGBT Community: Here's Why", 99.co, September 2019[35].
Stephen Netto, "99.co launches new initiative against LGBTQ discrimination in Singapore's housing and property industry", The Online Citizen, 20 September 2019[37].

Melody Zaccheus

, "15,700 singles bought HDB flats in non-mature estates since rule change in 2013", The Straits Times, 23 February 2020[38].
William Tan, "LGBTQ Series (Part 1): Guide to property purchase in Singapore when you are single and gay.",

William Tan Real Estate

, 27 May 2020[41].
William Tan, "LGBTQ Series (Part 2): Buying a home together for gay couples in Singapore – it's possible, but…",

William Tan Real Estate

, 29 May 2020[42].
https://www.straitstimes.com/singapore/politics/singles-can-apply-for-public-rental-flats-without-finding-a-flat-mate-second
https://www.todayonline.com/singapore/later-year-singles-applying-rental-flats-no-longer-required-look-flatmate-first
https://www.todayonline.com/big-read/big-read-singles-woes-amid-societal-changes-how-will-link-between-family-formation-and
https://www.straitstimes.com/singapore/housing/subsidy-clawback-10-year-mop-for-new-prime-location-hdb-flats-to-keep-them
https://www.todayonline.com/singapore/stricter-criteria-public-housing-prime-areas-could-deter-new-families-say-property
https://www.todayonline.com/singapore/least-10-year-occupancy-new-hdb-flats-prime-areas-prevent-build-wealthy-enclaves
https://www.channelnewsasia.com/singapore/hdb-joint-singles-scheme-operator-pilot-rental-flat-2386416
https://www.todayonline.com/singapore/hdb-pilots-new-rental-flat-scheme-allows-singles-apply-their-own-1773556
https://theindependent.sg/hdb-singles-over-35-years-old-can-now-rent-a-flat-alone-will-be-assigned-flatmates-by-operator/
https://tnp.straitstimes.com/news/singapore/singles-can-rent-flat-and-be-matched-flatmate-under-hdb-pilot-scheme
https://www.hausofpride.sg/2022/01/28/why-lgbtq-private-home-buyers-should-go-for-a-new-launch-for-their-first-property/
Acknowledgements
[
]
This article was written by Roy Tan.