Jurassic World: Dominion Dominates Fandom Wikis - The Loop
Play Sound
Rascals was a discotheque located on the ground floor annexe of the Pan Pacific hotel in the Marina Bay area from the early to the mid-1990s. It held gay nights on Sundays and was patronised by a moderately large clientèle. It was one of the roving Sunday night disco venues organised by the "Shadow management".
On Sunday, 30 May 1993, the disco was raided by several plainclothes police officers. Patrons without their identity cards were detained and brought to the police station, something which the police had no legal right to do. After a letter of complaint by a gay lawyer and some friends, the police apologised - a hitherto unheard-of result.
The Rascals incident is regarded by veteran gay activists as Singapore's Stonewall.
Police raid
[
]
On Sunday, 30 May 1993, gay lawyer Wilfred Ong and his friends went to Rascals at the Pan Pacific hotel for the regular Sunday gay disco night. It started out like any other Sunday night, when the disco attracted a regular crowd of gay men. People were dancing, drinking, and enjoying themselves. Typical hits that the DJ would spin were Timmy Thomas' 'Dying Inside To Hold You' to kick the night off, followed by 'All That She Wants' by Ace of Base and 'Relight My Fire' by Take That as more people got on the dance floor.

Suddenly, the music stopped and all the lights were turned up. Out of the corner of his eye, Ong saw a senior partner at his law firm trying to hide himself in the crowd.
"Shut up!" "Police raid." A plainclothes officer in a striped polo T-shirt warned everyone to keep quiet or, he threatened, "I'll knock your heads."
Ong was very shocked but not entirely surprised as there had been whispers among different pockets of his friends that the police were raiding certain establishments which catered to a gay clientele. However, this was the first time it had happened to him. So, when the lights came back on suddenly and a plainclothes police officer climbed onto the dance podium with megaphone in hand, subsequently barking orders after the music was abruptly stopped, he gathered his thoughts because he felt that in situations like this, one had to be level headed. The overriding emotion he felt was indignation. He asked himself what did they do wrong? Fair enough, the intruding men did identify themselves as the police, but still, what was the offence committed? Ong was fresh out of law school overseas so his legal thought processes kicked in. He was trying to figure out why they were being treated like this because the policemen were being very rude. Some seasoned gay disco regulars were astonished to behold the surreal scene in which the cops were executing the operation with such energetic, self-righteous conviction unlike their usual attitude during other raids where they appeared to be just going through the motion. The police squad's inappropriate behaviour provoked him into doing something.
So, while the patrons were being rounded up, Ong tried to locate his friends and mobilise them at the same time to approach the officer in charge. They were not successful as it was mayhem. By then, some people had been corralled into different corners because they did not have their National Registration Identity Cards (NRIC) with them. Ong, being a law-abiding citizen, always carried his IC on him, not because the it was a legal requirement but out of habit.
Some patrons booed loudly at the police officers. One of the undercover policemen was wearing a fishnet t-shirt. The younger gay men were too afraid to jeer as some were still in the army, doing National Service. The older men had less fear. They heckled with gusto when a police officer asked some rudely with raised voices if they were men or women! After booing, they promptly "acted blur" (Singlish for "acted stupid") to avoid being singled out.
The officers divided Rascals patrons into those who carried identification documents on them and those who did not. Each group was made to stand outside the disco in a queue to have their IC)s checked by a policeman behind a table.
Many hung their heads in shame and worried how the police record would affect their future. Kaan Sheung Kin, a dentist and Action for AIDS (AfA) volunteer, and Otto Fong, a comic artist and former Raffles Institution science teacher, both openly gay, happened to be there that night and witnessed the debacle. (AfA was doing a HIV outreach programme because it knew that a lot of gay men were cottaging there that night and that there were undercover cops around. It was only the second time that volunteers were conducting such an event at Rascals. Prior to that, they had held similar sessions at other gay venues and later also conducted one at The Substation. Ong, himself a pioneer AfA volunteer, was handing out leaflets as a community service to the gay disco goers advising them of their legal rights and a checklist of what to do in case they were apprehended by the police.)
The police officer asked each patron, "How many times have you come to this disco?"
"My first time," was the standard lie, even though many who gave this response had been seen there almost every weekend.
Then one person replied defiantly, "So many times I lost count!" (Another source recalls the retort as, "Every week!")
The officer chuckled at his unusual and disarming audacity.
That was the moment some patrons felt true pride. The bold retort showed them a different path, even as they tried to maintain an outward dignity to mask their own fear and humiliation.
The police set up tables and made people line up to take down their particulars. The checking of NRICs and interviewing of each individual one by one was a lengthy process and at least one gay patron took advantage of the opportunity to stealthily slip away.
Another straight-acting ethnic Indian gay Singaporean, who had made it a habit not to send out gay vibes and who put on what he described as a "f.o.a.d." (fuck off and die!) look, was visiting Rascals for the very first time had his IC taken by an officer and was asked to follow him away from the crowd. They went outside the disco where he was asked if he knew what kind of club it was. The patron's self-protective instinct kicked in and he replied that he was unaware of the fact. He had just been told it was a happening party and that he usually went to Zouk. The policeman then informed him that it was a gay club and that he should not go there. The man realised that the cop had mistaken him for a heterosexual who had stumbled into the place by accident. The officer returned his IC and told him to leave and not come back. The gay man walked across the road and waited for an inordinately long time for a friend he went with to come out. From then onwards, he never stepped into a gay disco until years later when he went to Music World at Katong Shopping Centre in the late 1990s.
As lawyer Wilfred Ong was carrying his identity card, he was allowed to leave the club. However, his flatmate did not have any identification on him and was detained. Ong's most pressing task was to extricate his friend from the fiasco. The patrons who were not carrying their ICs were herded off to Beach Road Police Station where some actually had to spend the night in a lock up.
Ong rushed home to fetch his flatmate's card and subsequently hurried to the Beach Road police station to get him out. There, he found his friend huddled together with other detainees taken from Rascals, all made to squat outside the station with their hands behind their heads. Ong showed his flatmate's NRIC to the police after pointing him out, thereby securing his release. The rest were allowed to leave the following morning without being charged.
On 13 July 2021, drag queen Victoria Wondersnatch uploaded to YouTube a video interview with lawyer Wilfred Ong and dentist Kaan Sheung Kin who provided greater insights into what happened there that night[1]. It was a pleasant surprise to see Ong agreeing to be interviewed publicly after maintaining relative anonymity for almost three decades, probably so as not to affect his career, and appearing hardly to have aged at all over this period.
Letter of complaint
[
]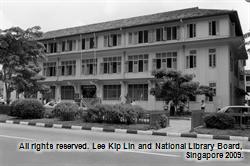 Ong's encounter was common in the authoritarian Singapore of the early 1990s. The Marina Bay and Beach Road areas came under the jurisdiction of the Beach Road police station. The popular strip of a handful of gay bars and clubs at the time stretching all the way from Beach Road to Tanjong Pagar, like the nearby one on the ground floor of the NCO Club, was frequently raided by the police after the first case of HIV infection was detected in Singapore in 1985. What transpired after the raid of 30 May 1993, however, was highly unusual in the local LGBT context.
Angered by the night's events, Ong looked into Singapore's legislation. He discovered that the police had no authority to detain a person who did not carry his or her identity card unless they had reason to believe that the person had committed some wrongdoing, which he did not think was apparent at Rascals. He figured that the most logical response was to write them a letter which served as a formal complaint because he felt that there was no infringement of the law. He was very curious as to the basis for their behaving the way they did to the gay patrons at Rascals. Ong knew that the civil service in Singapore was particularly sensitive to letters and if one's correspondence was structured in a logical fashion without being full of emotion, cut straight to the chase and pointed out where one thought the police had made a mistake, then it would get the authorities' attention.
He solicited the help of a few people to back him up by co-signing the letter and was disappointed when only a handful of them were willing to put their names down. This was because it would be literally affixing their names in opposition to something the police had done. The senior lawyers he approached refused to co-sign the letter. After much effort and persuasion, he finally managed to collect 21 signatures from among Rascals patrons, including one from Kaan Sheung Kin, and submitted the letter to the police and the Ministry of Home Affairs. Looking back, Kaan felt that his willingness to commit his name stemmed from the fact that he was still young and naive but partly also because he had just returned home after completing a Master's degree overseas so he was very galvanised and civic-minded. Moreover, it simply felt that this was the right thing to do.
Ong's letter cited the relevant statutory provisions that supported his allegations:
"31 May 1993
The Office in Charge
Central Police Station
Beach Road
Singapore
Dear Sir,
Re: Routine inspection at Rascals Discotheque 30 May 1993 @ 2330 hrs
My friends and I were at the abovenamed discotheque when the music stopped, the lights came on and an unnecessarily aggressive voice barked to tell us to "Shut up!" as it was a "Police raid". We were not told the purpose of the so-called "Police raid". There was no observable disorderly behaviour occurring at any time prior to the "raid" within the precincts of the discotheque, only people dancing, drinking and generally having a good time at the disco on a weekend. In the presence of all of us and many, many more patrons, we were ordered to keep quiet of "I'll knock your heads". The threat of physical assault was not only thuggish and unbecoming conduct for a law enforcement officer, but it was totally unnecessary as there was no commotion or any attempts made at any disorderly conduct. This threat was issued by a plainclothes officer wearing a striped polo T-shirt with a security pass which I could not make out. He was shouting through the mike on the DJ's console. On enquiry, I was told that the officer-in-charge of the operation was one Colin Ng.
In addition to the complaint above, we would also like to know the purpose of photograph-taking at the discotheque, prior to and after the raid by plainclothes officers, also wearing security passes.
Several people were detained as they carried no official identification records. On enquiry, I was told they would be detained at the police station until they could furnish identification records. No attempts were made to even ask the detainees what their particulars were.
I am not aware of any law that imposes a positive obligation on a Singapore citizen to carry his NRIC or any identification records with him at all times. According to s16(1) of the National Registration Act (NRA) a person may be arr4ested without warrant by the registration officer or police if there is either a reasonable suspicion of any offences having been committed under the NRA or if a person:
"i. does not give his name or address;
ii gives a name or address which the officer has reason to believe is false; or
iii gives as his address a place outside Singapore"
If there is no positive legal obligation to carry one's NRIC at all times, it is only logical that a person should cooperate with the authorities when asked for his particulars, to give his particulars as truthfully as possible. If he refuses, is unable to give his particulars or gives particulars "which the officer has reason to believe is false", he may be detained for verification. Limb (i) does NOT read "fails to produce his NRIC". This reading of the NRA is consistent with Rule 7 of the National Registration Regulations 1991 which says that a "...police officer... may at any time require any person ... to produce his identity card for inspection, or to produce it within such time to such person and at such place as the officer requiring it's production may think fit." Clearly, the Regulations take into account that a citizen is under a duty to produce his NRIC when asked for by the authorities, but this is very different from the duty toIMMEDIATELY produce his NRIC on demand. How can he produce his NRIC if he is detained?
Similarly, under s33 of the Criminal Procedure Code (CPC), a police officer may only arrest a person accused of committing a non-seizable offence if he fails to give his name and residence OR gives a name or residence which the officer has reason to believe to be false.
The officers did not insist, rightfully, on the production of NRICs and accepted driving licences, passports or even credit cards as verification, from the others. However, no particulars were even asked from those who had no such documents on them. It also cannot be argued that any reason was given to the officer to suspect that the particulars were false. They were merely summarily detained. An officer I enquired from said (wrongfully) that he was empowered under the National Registration Act to detain a person without an NRIC on his person, and that he need not ask for his particulars.
It is particularly disturbing to find Singapore law enforcement officers behaving rudely towards and verbally threatening citizens who have not committed any offences. It would also be in the public interest to clarify the legal powers of police officers (plainclothes) to demand the production of personal particulars in cases were no offences have been committed.
Yours faithfully,
Wilfred Ong, for and on behalf of 21 others."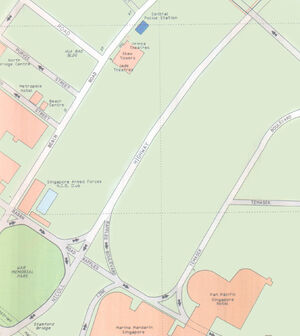 Telephone call
[
]
Almost a month later, the superintendent of Beach Road police station called Ong who surmised that it was basically to test the waters to see how far he was willing to pursue the matter. The police knew that they had done something not in accordance with the law and to have newspaper headlines blasting Singapore policing for indulging in something illegal was not something they encountered everyday. Nevertheless, Ong did not want to push the issue too hard. What he sought was for them to stop doing what they did, which eventually came to pass.
During the telephone call, the superintendent said: "Look, we've received your letter. What do you want us to do? Basically, what we have done internally was that we have educated our police officers that what they did was not in accordance of [sic] the law." They had told [their officers] that they could not do this in future. So Ong replied: "Fine. I want your assurance that there will be no more future occurrences." ...and he was given that assurance.
Ong figured that the informal conversation was a behind-the-scenes prelude to a more official response.
Reply from police
[
]
A few days after the phone call, Ong received a letter from the Central Police Division Headquarters, signed by its acting commander, explaining that the police had received complaints of overcrowding at Rascals and had suspected some patrons of providing false identification. Then it went on to apologise.
The letter essentially summarised what was discussed and agreed upon over the telephone. Ong felt that the letter was a bit self-serving as well because it stated that the police acted the way they did because there were complaints about a breach of Rascals' licencing conditions, etc., mainly to cover their behinds. But Ong did not want to push it so he backed off after the episode.
"Letter from the Central Police Division HQ
99 Beach Road
Singapore
29 June 1993
To Mr Wilfred Ong and others
Dear Sir,
Routine inspection at Rascals Discotheque
30 May 1993@ 2330 hrs
We refer to your letters dated 31 May 93 and 8 Jun 93.
2. Prior to the police check at Rascals on the 30 May 93, there were several complaints of breach of licensing conditions against the discotheque. The check was therefore targeted at the management and not at the customers patronising the establishment.
3. During the check, the said premises was found to have exceeded the approved capacity of 150 persons. A head-count was conducted and particulars of patrons were recorded to tally with the head-count, in the event that the club disputes the figures subsequently. Hence our officers did attempt to request for the particulars of every patron present, including those who did not carry identification documents. In fact, one of our officers accompanied a patron to his car to collect his documents.
4. However, in the process of the check, several persons including some foreigners could not furnish their particulars satisfactorily to the officers. Neither did they carry any document such as ban cards or driving licences. Suspecting that the particulars provided may be false, these subjects were brought back to the Central Police Div HQ to ascertain the veracity of their particulars. All were released promptly upon the verification of their particulars.
5. Due to the confusion at the initial stage, our officers had difficulty controlling the large crowd at Rascals. Some of the patrons became unruly and our officers had to raise their voices. We apologise for their lack of tact in dealing with the situation. We will take steps to prevent a recurrence and to caution the officers concerned.
6. Thank you for bringing this matter to our attention which enables us to conduct a thorough investigation. We will continue to take a serious view towards any feedback of alleged misuse of powers by our officers. Please call us if you have any further queries.
Yours faithfully,
Yap Sze Hon
Ag Commander
Central Police Div"

Singapore's Stonewall
[
]
Some academics note that veteran gay activists often hail Rascals as Singapore's Stonewall, crediting the raid for galvanising a fledgeling gay movement that was quietly taking shape in the early 1990s. They feel that these activists are actually speaking of Stonewall the myth - that it started everything - rather than Stonewall the socially and historically contextualised event. Many of them were mere toddlers and some of them were not even born yet when the notorious riots happened. The famous New York City incident did not singlehandedly launch the movement in the United States that had deep roots in earlier decades, nor did their Rascals campaign bear much resemblance to the events that ensued after the police raids in June 1969. In the Stonewall narrative, the name of the famous bar is associated with open confrontation and street riots. In contrast, the absence of open confrontation and the reticence of angry protests on the streets epitomise the Rascals story.
However, Wilfred Ong likened the Rascals incident to Stonewall, but with a Singapore flavour or twist. There were no muscular, burly drag queens attacking the police with their stilettoes and gay men marching down the streets overturning cars and burning property. But what happened was spiritually and ideologically similar as Rascals' patrons were very visibly and openly "attacked" in a humiliating way. It was not physical violence against gay men and women but they organised themselves and fought back through writing letters and having phone conversations behind the scenes. It was the Singaporean way of resolving issues. It was the birth of gay consciousness in the nation to reclaim the community's rights and dignity.
Context
[
]
See also: Earliest cases of HIV/AIDS in Singapore
In retrospect, which was not readily apparent at the time, the Rascals incident appears to have been part of an ongoing campaign by the police to harass gay men in the decade that followed the arrival of HIV in Singapore in 1985. Prior to the mid-1980s, homosexuals who frequented discos and even those who cruised at notorious venues like Hong Lim Park, Boat Quay and Fort Road beach were largely left alone by the authorities.
The increasing incidence of HIV in the gay community, mounting deaths from AIDS, complaints from the public and sensationalism in the tabloid press led to sting operations at cruising hotspots and raids at gay clubs. It is possible that the Government's AIDS Task Force set up to deal with the dreaded epidemic reckoned that if gay men could be harassed enough to prevent them from meeting, the incidence of infection might come down. This was obviously a misinformed fallacy.
It was this progressive persecution of the gay community, abetted by the fact that they could be charged, jailed and caned under laws such as Section 377A and Section 354 of the Penal Code, that galvanised the formation of Singapore's first LGBT advocacy group, People Like Us.
Rascals Prize
[
]
Main article: Rascals Prize
In 2008, People Like Us thought that it was time to honour the best Singapore LGBT research work periodically. For that, they instituted the Rascals Prize, named after the Rascals incident, with a cash award worth S$2,000. The sum was donated as seed money by Fridae. The prize was for the best work - not just by students, but also open to any independent researcher, regardless of age, nationality or occupation - related to sexual orientation or transgenderism, and Singapore.
The winner of the Rascals Prize was decided by a jury of four highly regarded academics, all of whom were independent of People Like Us. The academics chosen for the inaugural award presented during IndigNation 2009 were:
2011
[
]
The presentation of the third round of the Rascals Prize took place during the opening reception of IndigNation 2011 on 7 August 2011 at Viet Lang Restaurant next to The Arts House. Long-serving PLU committee member Russell Heng introduced the recipients and judges for the Prize[2].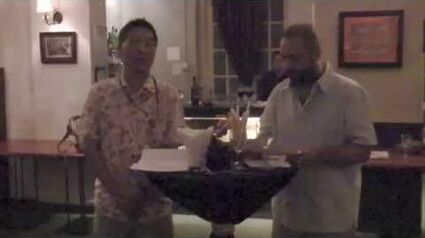 See also
[
]
References
[
]
Lynette J Chua, "Mobilizing Gay Rights under Authoritarianism", Chapter 1 in the book, "

Mobilizing Gay Singapore: Rights and Resistance in an Authoritarian State

", Temple University Press, 2014, ISBN: 978-9971-69-815-7[3],[4].
Wilfred Ong, "Singapore's 1993 Stonewall: The police raid at Rascals disco", Yawning Bread, April 2004[5].
Alex Au, "Academic freedom and the Rascals Prize", Yawning Bread, 9 October 2008[6].
People Like Us, "A guide to your legal rights", Yawning Bread, 1993, archived April 2004[7].
Acknowledgements
[
]
This article was written by Roy Tan.