Singapore gay censorship refers to the censorship of LGBT themes in the following media and in other situations:
talks and speeches
exhibitions
audio recordings
print
social
Official prohibition of the portrayal of positive images of LGBT people in the mainstream media exacerbates ignorance of and fuels discrimination against the community. It is a violation of the human right to freedom of expression and access to information by LGBT Singaporeans.

Regulation & implementation
[
]
Before one is able to publicly broadcast or perform content with LGBT themes, one first has to fulfill licencing requirements. This topic is dealt with in the main article, "Licencing requirements for public LGBT expression".
Info-Communications Media Development Authority
[
]
(Note: In 2016, the Media Development Authority was restructured and began operating under the name of Info-communications Media Development Authority (IMDA)).
In 2002, the Government enacted the Medi​a Devel​​opme​​nt Authori​ty of Singapore Act[1] to establish and incorporate the Media Development Authority (MDA). The latter statutory board, under the Ministry of Communications and Information (MCI), ​was empowered to license and regulate media services in Singapore via the publication of guidelines and standards regarding the content of media services, any equipment or facility used in connection with the provision of media services, and other media-related issues. (Before 2002, these functions were handled by the Singapore Broadcasting Authority (SBA), the precursor to the MDA).
The following are miscellaneous legal Acts which govern the media industry as a whole, including broadcasting, films, publications, newspapers, radio, games, the Internet, the Arts, public entertainment and advertising:
In exercise of the powers conferred by the Medi​a Devel​​opme​​nt Authori​ty of Singapore Act, the IMDA issues the following Codes of Practice and guidelines for market conduct in the provision of media services and licencing conditions for arts entertainment:
On 8 July 2016, a small but groundbreaking set of regulations entitled, "Information Circular in respect of MDA's Required Baseline Safeguards for Over-The-Top Content Services Offering R21 Content" slipped quietly into the MDA's website[19]. The new rules stated that online streaming content providers (like Netflix, iTunes, Google Play, or any number of players offering K-drama or Bollywood movies) must provide age-check firewalls for R21 content. It was one of the first statements by the regulator that acknowledged the availability of non-video-on-demand R21 shows in Singapore from Internet subscription streaming media providers. The text also made it clear that the MDA did not mind, as long as age checks were in place. The relaxation of rules could possibly apply in future to cable TV operators of non-video-on-demand channels as well.
Under the Broadcasting Act, the Info-Communications Media Development Authority has the power to impose sanctions, including fines, on licensees who contravene these Codes of Practice.
The IMDA's decisions may be appealed to the Broadcast, Publications and Arts Appeal Committee (BPAAC)[20] and the Films Appeal Committee (FAC).[21]
Censorship Review Committee
[
]
The Censorship Review Committee (CRC) is a government-appointed committee that reviews and makes recommendations regarding Singapore's censorship policies. Its mandate is to update censorship objectives and principles as society evolves while preserving Singapore's broader interests - national security, social cohesion, and community and family values. First convened in 1992, the committee was to be formed once every decade. However, the government decided to form a mid-term CRC in 2009 in view of the rapid changes in Singapore's media and social landscape.
2002/2003 CRC Report
[
]
The recommendations for homosexual themes in the 2002/2003 CRC Report were:
Take a more flexible and contextual approach when dealing with homosexual themes and scenes in content.
Allow greater leeway for adults, through suitable channels, to access such content provided it is not exploitative.
(The following image is a screen capture of the relevant section of the downloadable PDF of the 2002/2003 CRC Report[22]):
2010 CRC Report
[
]
The statements regarding homosexual themes in the 2010 CRC Report were:
The CRC 2003 recommended that the MDA take a more flexible and contextual approach for homosexual content. It further proposed that greater leeway be given to adults, through suitable channels, to access such content provided the material is not exploitative. In accepting and implementing this recommendation, the MDA has gradually moved towards allowing more content on homosexuality. Generally such content is allowed under the higher, restricted ratings to address concerns over their suitability for younger viewers. Content which glamourises or promotes a homosexual lifestyle is disallowed.
This CRC agrees with the proposition that depiction should not be presumed to mean promotion of homosexual lifestyles, and recommends that the MDA continues to adopt a flexible and contextual approach in classifying homosexual content. This will ensure that adults have a wider variety of choices while the young are protected from content deemed unsuitable for them.
The CRC notes that the issue of homosexuality continues to be a sensitive subject for many Singaporeans. Nevertheless, based on the principle of informed adult choice, the CRC recommends that a lighter touch be taken in classifying non-explicit homosexual content, subject
to the provision of clear and unambiguous consumer advisories.
(The following image is a screen capture of the relevant section of the downloadable PDF of the 2010 CRC Report[23]):
However, at the same time and as if to contradict itself, the 2010 CRC Report also reaffirmed the status quo of the Internet Code of Practice, first laid down in 1997, which deemed "prohibited material" as that which "advocates homosexuality or lesbianism".
This contentious phrase has led many human rights activists to argue that it is preposterous for the MDA to regard realistic, positive portrayals of gay men and lesbians, and speeches, interviews or conversations in support of LGBT equality, as "advocating" homosexuality.

Arts funding
[
]
To reinforce censorship guidelines in the arts via monetary means, the National Arts Council's (NAC) Market and Audience Development Grant[24] states:
"While we celebrate diversity of expression and open, balanced dialogue in the arts, as a statutory body disbursing public funds in line with Government policies, NAC has to prioritise funding to proposals which do not:
Advocate or lobby for lifestyles seen as objectionable by the general public;
Denigrate or debase a person, group or class of individuals on the basis of race or religion, or serve to create conflict or misunderstanding in our multicultural and multi-religious society;
Undermine the authority or legitimacy of the government and public institutions, or threaten the nation's security or stability."
Justification
[
]
The Government argues that censorship of political, racial, religious, cultural and sexual issues to a certain extent is necessary to avoid upsetting the balance of Singapore's delicate, conservative, multiracial society.
Broadcast media
[
]
On 15 July 1996, the Singapore Broadcasting Authority (SBA), a precursor of the Media Development Authority (MDA), issued Notification no. 2400/96[25],[26] which specified a Code of Practice which covered not only the Internet, but also all broadcast media, including television, cable and radio. The foreword to the Code of Practice stated:
Amongst the material to be prohibited were:
Owing to the ignorance of the SBA that homosexuality and lesbianism were not 'sexual perversions' according to prevailing international medical opinion but variations of the norm, and widespread public dissatisfaction with the vague, inaccurate and unnecessarily restrictive wording of the Code of Practice, Notification no. 2400/96 of 15th July 1996 was cancelled and replaced with the Internet Code of Practice on 1 November 1997. The new document modified the previous impugned phrase to now state:
While being a quantum leap away from incorrectly labelling homosexuality a sexual perversion, the non-specification of what exactly "advocates homosexuality or lesbianism" made it a taboo subject for television documentaries for 7 years following the first issuance of the Code.
Free-to-air television
[
]
The state-owned MediaCorp controls all free-to-air terrestrial local TV channels licensed to broadcast in Singapore, as well as 13 radio channels. Both Free-to-Air and Pay TV channels are available on cable. Private ownership of satellite dishes is illegal, though international TV broadcasts (such as CNN, BBC, etc.) are available on StarHub's cable TV service Starhub TV and SingTel's IPTV service mio TV.
The Media Development Authority, through its Programme Advisory Committees for each of the four official languages, constantly monitors and provides feedback on broadcast content. Permissible content on Singaporean TV is minutely regulated by the MDA's Free-to-Air Television Programme Code[28].
Part 5 of the Code states that TV programs "should not in any way promote, justify or glamorise" homosexuality in any form.
According to clause 3.2 of the Free-To-Air Television Programme Code, "all programmes broadcast between 6am and 10pm must be suitable for family audiences".
Programmes with "mature content" are described in the Code's annex as topics such as "drug use, prostitution or homosexuality".
Instances of free-to-air TV censorship
[
]
2003
[
]
Anne Heche interview on Channel i
[
]
The penalty for media licencees flouting the Code is a hefty fine, as SPH MediaWorks' Channel i, the now-defunct English-language sister channel of Channel U, discovered after it aired an interview with Anne Heche in 2003[29],[30]. During the interview, Heche spoke about her lesbian relationship with Ellen DeGeneres, amongst other things. Channel i was subsequently fined $15,000 by the SBA censorship watchdog for "justifying, promoting and glamourising homosexuality". The MDA website also published a statement that "broadcasting programmes which glamourise and promote lesbianism is considered a major breach of the (Free-To-Air TV Programme) Code."
2007
[
]
Melissa Etheridge's kissing & thanking of wife during Oscars on Channel 5
[
]
During Channel 5's live broadcast of the 79th Academy Awards held on Sunday night, 25 February 2007 (California time); Monday morning, 26 February 2007 (Singapore time), when it was announced that Melissa Etheridge had won the Oscar for Best Original Song - "I Need to Wake Up" from the movie "An Inconvenient Truth" - the camera immediately swung over to her getting up from her seat. As she moved out to the aisle in order to get up to the stage, she bent over to kiss her wife seated next to her. MediaCorp censored this part during the repeat telecast on Monday night, Singapore time[31]. Instead, Channel 5 showed Etheridge getting up and then disruptedly showed her a few feet away walking to the stage. Also, at the start of her acceptance speech, she said, "I have to thank my incredible wife Tammy and our four children...". The words "incredible wife" were edited out during the repeat telecast[32].
2008
[
]
Gay couple & adopted baby in home decor series on Channel 5
[
]
MediaCorp has also been fined repeatedly for violations of the Free-To-Air Television Programme Code. The most recent incident was in April 2008 when it was fined $15,000 by the Media Development Authority (MDA) for airing a show that featured a gay couple and their adopted baby[33],[34]. The MDA said that an episode of an acquired home and decor series, Find and Design[35], "normalises and promotes a gay lifestyle". In the episode, aired on Channel 5 at 7.30am on Sunday, 13 January 2008, the host helped a gay couple turn their game room into a nursery for their adopted baby. The MDA objected to several scenes of the couple and their baby together, and the host's acknowledgement of the pair as a family. It said MediaCorp breached the Code, "which disallows programmes that promote, justify or glamorise gay lifestyles". The MDA had consulted the Programme Advisory Committee for English Programmes which frowned on the episode's presentation of a gay relationship as an acceptable family unit, and its airing during family viewing hours.
Oscar acceptance speech for documentary "Freeheld" on Channel 5
[
]
In Channel 5's repeat telecast of the 80th Academy Awards on the evening of Monday, 25 February 2008, Cynthia Wade, winner of the Oscar for Best Short Documentary for her film Freeheld, had the following words censored by MediaCorp from the beginning of her thank you speech[36],[37]: "Thank you, it was Lieutenant Laurel Hester's dying wish that her fight against discrimination would make a difference for all the same-sex couples across the country that faces discrimination everyday, discrimination that I don't face as a married woman. I want to thank Shirlene Evans and HBO for making this film and having it broadcast on Cinemax later this year."

Freeheld follows the true story of Detective Lieutenant Laurel Hester who spent 25 years protecting the rights of victims and putting her life on the line for them in New Jersey. Then she was diagnosed with terminal cancer. The film chronicles her fight to transfer her earned pension to her domestic partner, Stacie Andree, something that would happen automatically in the case of heterosexual couples, but which led to enormous resistance in her case. Freeheld combines tension-filled political drama with personal detail, creating a nuanced study of a grassroots fight for justice.
2009
[
]
Dustin Lance Black & Sean Penn's Oscar acceptance speeches for "Milk" on Channel 5
[
]

During the repeat telecast of the 81st Academy Awards on Channel 5 on 24 February 2009, the speeches by actor Sean Penn and writer Dustin Lance Black who won Oscars for their work in "Milk" were abruptly cut[38],[39]. David Christie, Senior Manager (Censorship), Network Programming & Promotions Channel 5, MediaCorp replied in The Straits Times forum[40] to complaints about the censorship, "We wish to clarify that the programme was edited for the encore telecast in accordance to the Media Development Authority (MDA) Programme Code - specifically, the relevant guidelines relating to the treatment and portrayal of homosexual themes and issues. The code explicitly disallows content that sympathises with, promotes or normalises such a lifestyle from being broadcast. Dustin Lance Black, whose script for Milk won the award for original screenplay, and Sean Penn who played the slain gay rights leader in the same movie, both made a passionate plea for same-sex marriage rights in their acceptance speeches. The encore telecast of the 81st Annual Academy Awards on Channel 5 would have been in serious breach of the MDA Programme Code if such controversial content was not editorially managed."
2016
[
]
Obama's pro-LGBT comments on Ellen on Channel 5 and Starhub TV
[
]
In a special Valentine's Day episode of Ellen that aired in the United States on 12 February 2016, President Obama praised the openly gay talk-show host Ellen DeGeneres for her role in advocating gay rights[41]. However, when it was broadcast in Singapore on 23 February 2016 over Mediacorp's Channel 5, the segment was edited out[42],[43]. It was also snipped from cable TV channel Lifetime (StarHub TV Channel 514). Netizens discovered the discrepancy between the original episode and the Singapore version after news website Gay Star News reported it[44].
Lee Hung Sheng, assistant vice-president of programming for Mediacorp's Channel 5, confirmed with The Straits Times that the American leader's speech was cut. He said: "In compliance with Singapore's Free-To-Air TV programme guidelines, the brief segment on Mr. Obama's firm endorsement and support of gay rights issues was edited out for our broadcast on Channel 5. The removal of the segment did not pose any continuity issues with our televised programme."
2018
[
]
In an apparent loosening up on the censorship of gay-supportive speeches on free-to-air television, the segment of the 2018 Oscars, in which co-director, Adrian Molina, and producer, Darla K. Anderson of the movie Coco, which won the award in the Best Animation category, thanked their same-sex spouses[45], was not cut by Mediacorp from their repeat telecast on Channel 5 during the evening of 5 March 2018.

2022
[
]
First gay kiss to be broadcast live on Singapore TV censored by CNA
[
]
On Friday, 4 February 2022, Channel NewsAsia broadcast live from a Beijing pub patronised by locals, a watch party of the Winter Olympics opening ceremony held at the city's "bird's nest' stadium[46]. As reporter Low Minmin speaks about the performers in the ceremony, a middle-aged brunette Caucasian man in the background notices the camera and taps another Chinese man wearing a dark blue sweater with yellow dachshund motifs who looks back directly at the camera. The pair walk off-screen momentarily only to reappear seconds later with their arms around each other. They subsequently videobombed the telecast by spontaneously embracing and kissing passionately, with their bodies swaying. The brief but symbolically powerful statement lasts about 4 seconds as it receives a couple of stares and shouts from the crowd. The epilogue occurs with the Chinese man whipping around after the kiss and giving the camera a campy smirk, an indication that the saucy display was anything but accidental. He is then led away by the Caucasian man who holds his hand. The short clip of the CNA interview was shared on Weibo on the night of 5 February 2022 by user "McPi legend Sheldon" who, from his profile description, appears to be a Beijinger who used to live in Hong Kong[47]. The poster claimed in the caption that he was the Chinese man in the video. To date, the video has been watched almost 500,000 times. It was primarily met with positive reactions on the Chinese social media site. Many found the entire spectacle hilarious, with some netizens even describing it as the "behaviour of a queen" (女王行为).The most-liked comment on Weibo said that the couple was "showing off a little" (小骚一下). As expected, the journalist's segment was censored from CNA's official video on the opening ceremony uploaded to YouTube. The axed clip was later reposted on TikTok by user "starrie7777", a Singaporean female, on Sunday, 6 February 2022, also gaining virality with almost 800,000 views[48]. Once again, many expressed support for the brave display by the 2 men with comments such as "well...AS THEY SHOULD!!". Many were also highly amused by the Chinese man's look at the end, saying: "he's like "let me have the honour to make history for the LGBTQ community". However, noting China's take on the marginalised community, some expressed concern for the 2 men: "And the fact is that in Beijing, pray those two don't disappear after this gets viral." The clip also went viral on Instagram[49].
Subscription television
[
]
The 2010 Censorship Review Committee recommended in its report that R21 content be allowed on subscription TV and video-on-demand "with a strong caveat that a simple-to-use parental lock mechanism is available" and that the interactive set-top boxes be locked by operators by default. The MDA heeded these recommendations and partially relaxed television broadcast guidelines to allow subscription TV operators to screen NC16, M18 and R21 films containing explicit content on video-on-demand (VOD) channels as long as customers verified their identities to ensure that they were above 21 and registered for an R21 personal identification number (PIN) to prevent unauthorised access[50],[51].
On 8 July 2016, the MDA published an "Information Circular in respect of MDA's Required Baseline Safeguards for Over-The-Top Content Services Offering R21 Content" on its website[52]. The new regulations stated that streaming content providers (like Netflix, iTunes, Google Play, or any number of players offering K-drama or Bollywood movies) must provide age-check firewalls for R21 content. It was one of the first statements by the regulator that acknowledged the availability of non-video-on-demand R21 shows in Singapore from Internet subscription streaming media providers. The text also made it clear that the MDA did not mind, as long as age checks were in place. The relaxation of rules could possibly apply in future to cable TV operators of non-video-on-demand channels as well. The corollary of this was that gay-affirmative films like Milk, The Kids Are All Right and Stonewall could henceforth be viewed in their uncut or at least R21 versions on these platforms without having to be watered down to M18 standards.
However, despite this liberalisation, clause 6.4 of the Subscription Television Programme Code still states: "Programmes that depict a homosexual lifestyle should be sensitive to community values. They should not promote or justify a homosexual lifestyle."
(The following image is a screen capture of the relevant section of the downloadable PDF of the Subscription Television Programme Code):
Instances of subscription TV censorship
[
]
Sam Smith's Oscar speech LGBT dedication on Singapore's HBO
[
]
When Sam Smith received an Oscar during the Academy Awards in 2016 for best original song - "Writing's on the Wall" from the James Bond movie, "Spectre", they referenced a quote by Ian McKellen about homophobia within the film industry[53]:
"I read an article a few months ago by Sir Ian McKellen and he said no openly gay man had won an Oscar. If this is the case, I want to dedicate this to the LGBT community around the world. I stand here tonight as a proud gay man and I hope that we can all stand as equals one day."[54]
Smith's speech was broadcast intact during the live telecast on the morning of Monday, 29 March 2016 on Singapore's HBO viewable on cable TV. However, Smith's speech was censored during the repeat telecast at night on the same date.
Netflix
[
]
On Netflix, LGBT-themed shows or films with LGBT people as main or supporting characters as seen in Queer Eye, Sex Education, Tales of the City, Pose and Hollywood are all rated R21 in Singapore[55]. These shows are rated PG12 or PG15 in other Asian countries such as Japan, South Korea and India.
Radio
[
]
2019
[
]
According to actress Janice Koh, writing in a Facebook post on 7 July 2019[56], the words "less gay" were removed from Taylor Swift's then latest song You Need to Calm Down on the radio station 987 FM[57],[58]. It is unclear whether the censorship was done by the IMDA or MediaCorp.
"And control your urges to scream about all the people you hate, 'Cause shade never made anybody less gay"

- Taylor Swift, lyrics from You Need to Calm Down.
Advertising
[
]
Singapore's advertising industry is policed by the Advertising Standards Authority of Singapore (ASAS), a self-regulatory body established in 1976 as a Council under the Consumers Association of Singapore (CASE) to promote ethical advertising in the country. ASAS regulates the advertising industry through the Singapore Code of Advertising Practice (SCAP)[59],[60]. The basic premise of the SCAP is that all advertisements should be legal, decent, honest and truthful, and that they "shall not subvert the shared values in Singapore's society". Since male gay sex remains illegal in Singapore because of the existence of Section 377A of the Penal Code, advertisements portraying LGBT issues are frowned upon or banned outright.
MDA bans Pink Dot 2015 ad in cinemas
[
]
On Friday, 12 June 2015, a 15-second pre-event advertisement for Pink Dot 2015 that was meant to be screened in cinemas was refused a rating by the MDA after a two-month wait, effectively banning it[61]. A spokesman said that the MDA had "carefully considered" Cathay Organisation's application on 12 May 2015 to screen the promotional trailer in its cinemas, adding: "This is the first time MDA has received such an application. MDA has concluded that it is not in the public interest to allow cinema halls to carry advertising on LGBT issues, whether they are advocating for the cause, or against the cause. MDA has therefore rejected Cathay Organisation's application to screen the trailer."[62]
Controversy over Cathay Cineleisure Orchard ad for Pink Dot 2017
[
]
In early June 2017, Pink Dot placed advertisements for its 2017 event first along the entire length of an escalator in Cathay Cineleisure Orchard and shortly after, on Wednesday, June 7, another 8-metre long, 2.5-metre high one on the front doors of the building's entrance[63],[64]. The advertisements featured Pink Dot's ambassadors, the July 1 date for the event at Hong Lim Park, and the tagline "supporting the freedom to love". Members of the anti-LGBT Facebook group We are against Pinkdot in Singapore lodged a police report against the ad. The latter escalated into a flurry of discussion over which mall it actually appeared in and criticisms against both the Pink Dot organisers and Cathay Cineleisure Orchard for displaying it.
The Advertising Standards Authority of Singapore (ASAS) later advised Cathay Organisation Holdings to remove the phrase "supporting the freedom to love" from advertisements, explaining that while the ad did not "technically" breach the general principle on family values in the Singapore Code of Advertising Practice (SCAP), the words may affect public sensitivities. "However, the rest of the advertisement may otherwise remain," it added. ASAS noted that promoting the event was permissible as long as the organisers had obtained the necessary permit to hold it; hence details of the event, such as the date and location, were acceptable. The Singapore Code of Advertising Practice's (SCAP) section on family values stated that advertisements should not "downplay the importance of the family as a unit and foundation of society". In response, Cathay Organisation said: "We would like to clarify that the Pink Dot advertisement on the Cathay Cineleisure Orchard's entrance door was up on Wednesday, one day prior to receiving the email from the ASAS. As mentioned, as Cathay is the ad platform provider, we have forwarded ASAS's request to the Pink Dot organisers and will leave them with the final decision on the removal of the statement." A spokesman said that as an entertainment company, Cathay Organisation had always believed in an all-inclusive society where there was a place for everyone to call home. "This is and has always been in line with our mission of bringing people together. We hope to inspire people to embrace the values of equality where one can live and love freely," he added.
On 15 June 2017, ASAS issued a new statement signed by its chairman Tan Sze Wee clarifying that the watchdog body's process of deciding whether or not an ad was suitable for display was not a one-man decision[65]. When the ASAS Council made decisions on advertisements that it received feedback on, members would have one vote, and all decisions would be made by a "simple majority of the members present". In the event that the votes were divided, the chairman would have a casting vote. "Any member of ASAS who has a vested interest in a dispute must immediately declare that interest and be absent from all deliberations," the statement read. Members of the ASAS Council were appointed by their respective organisations. The members represented advertisers, advertising agencies, media owners, government agencies, industry associations and other public organisations. A spokesperson added that information on the ASAS Council's deliberation process had always been publicly accessible on the ASAS website. Addressing its decision to ask the Pink Dot organisers to amend its "supporting the freedom to love" tagline, the statement explained that the ASAS Council was of the view that a factual advertisement featuring the event date, time and venue was acceptable. However, the council was also of the view that advertisements in public spaces should be prepared with a sense of responsibility to public sentiments. As such, advertisers should avoid statements that may contribute to heightened public sensitivities. "This was the basis on which ASAS asked Cathay and Pink Dot to consider removing the tagline 'supporting the freedom to love'," the statement read. The statement also addressed the complaints received on the ad. It explained that ASAS relied on "public feedback as its primary regulatory mechanism", which also applied to the advertisement in question. "Due to confidentiality reasons, however, ASAS is not at liberty to disclose the source of any feedback it receives", the statement said. This followed earlier statements made by Pink Dot's organisers that it could not "help but wonder" if the ASAS council's request arose out of complaints by a small group of people against Pink Dot who "vociferously support" the discrimination of Singapore's LGBT community.
Prudential Asia creates 2 versions of same ad, one with and one without same-sex couple; shows one without in Singapore
[
]
In May 2022, Prudential Asia featured a male same-sex couple with a child in its latest campaign video "Made for Every Family", which showcased the diverse range of families[66]. Produced in collaboration with R/GA Singapore, the video depicted the couple and their son, along with the text "family". Looking to bust the myth of a "typical" family, in addition to nuclear families, the video also featured extended families, families with adoptive children as well as cohabiting couples. The video aimed to show that Prudential was financially inclusive and would cater to the lifestyles and needs of its customers by "providing innovative and targeted solutions covering different types of families", said Mabel Leung, the company's chief officer of brand and strategic marketing. "We recognise that all families are unique and believe everyone deserves equal access to financial protection. At Prudential, we strive to be relevant to the lifestyle and needs of our customers by providing innovative and targeted solutions covering different types of families," she added[67].
Meanwhile, Shingo Ohno, creative director at R/GA Singapore, said that with greater diversity and inclusivity than ever, the world had changed about what constituted a family. "We are proud to partner with Prudential in transforming the way the insurance industry can recognise, relate and meet the needs of this cultural progression," he added. However, noting the sensitivities around the region, the campaign also included a Shariah version of the video, which would be used to market the brand in Singapore, Malaysia and Indonesia. Meanwhile, the primary campaign video would be used in Hong Kong, Cambodia, Laos, Philippines, Myanmar, Taiwan, Thailand and Vietnam.
Prudential's spokesperson said that it launched the campaign as it believed there was an opportunity to meet the protection needs of more diverse types of families, hence it was important for the brand's creative  to showcase a broader definition of family. "Traditionally, insurance policies tend to be designed around the nuclear family, recognising only the spouse and children as financial dependents. [As such,] our markets will determine their definition of family and develop solutions based on local needs, culture, and legislation," the spokesperson added.
Films and videos
[
]
The importation, production, distribution and screening of films in Singapore is governed by the Films Act of 1981[68].
The Films Act established the Board of Film Censors (BFC) which must consist of 3 members or more. These include a Chairman and two others, all of whom are Censors of Films appointed by the Minister of Communications and Information. The BFC is empowered by the Act to approve, prohibit, classify, alter and excise films.
Film censorship has historically been strict, although the gradual introduction of the NC16, M18 and R21 ratings now allow most major Hollywood features to be shown uncut in Singapore. The rating system was first introduced in 1991. It contained the now defunct R(A) classification which initially allowed those aged 18 years and above to watch films with sexually explicit content if artistically portrayed. However, due to objections from the public, the classification system was revised several years later and the age limit for R(A) films was lifted from 18 to 21 years[69].
A new film rating system was introduced in September 2003 and came into effect on March 2004. In addition to the existing categories of G, PG, NC16 and R(A), the new M18 (Mature 18) classification was introduced. The R(A) rating was changed to R21, with the Censorship Review Committee of 2003 proposing to "allow greater leeway to non-exploitative sex and nudity" in content for adults as well to take a "more flexible and contextual approach" to homosexual content in film.
Koh June May, senior manager of corporate and marketing communications at the MDA said, "We are moving towards classification and industry co-regulation. Cinemagoers had more options following the introduction of the revised classification system."
Prior to the introduction of M18, there was rarely a middle ground between PG and R(A). There was NC16, which was introduced in 1992, but it took seven years before the NC16 rating was given to Saving Private Ryan. Even after that, it was not often used. Before the new system was established, film distributors sometimes faced an awkward balancing act - release a film with certain risqué scenes with a PG rating and expect cuts, or release the film uncut and expect it to be rated R(A), which would damage the film's box office potential. So M18 was a significant middle ground to enable a wider audience to see more films in their original form.
The MDA publishes the Board of Film Censors Classification Guidelines, downloadable as a PDF via a link on its website:[70]. Under the latest guidelines dated 15 July 2011, released films submitted to it are classified under six ratings:
G

(General) - Suitable for all ages. Everyone is admitted.

PG

(Parental Guidance) - Suitable for most but parents should guide their young. No age-restriction for admission. May contain moderate violence, rear nudity, mild coarse language and mild sex references/innuendos.
PG13 (Parental Guidance for children below 13) - Recommended by the Censorship Review Committee in 2009, the PG13 rating is given to films with content deemed unsuitable for young children but for which an NC16 rating is not warranted. May contain moderate violence with some details, some mature themes, intense and realistic horror, moderate sexual imagery, mild sexual activities, partial/side nudity, discreet drug use/references and moderate coarse language including brief strong usage[71].
NC16 (No Children below 16 years of age) - May contain brief scenes of frontal nudity with/without semi-sexual context, moderate sexual activity without strong details, graphic violence/gore, drug use with some details, strong coarse language and may offend religious people. (This classification was introduced in 1993).
M18 (Mature 18, for persons 18 years and above) - May contain full frontal nudity with moderate details in semi-sexual context, strong graphic violence/gore, frequent strong coarse language, frequent drug use with some details, strong sexual activity with some details and may offend religious people. (This classification was introduced in 2004).
R21 (Restricted to persons 21 years and above) - May contain graphic full frontal nudity with/without sexual context, sequences of explicit and prolonged simulated sexual activities, moderate homosexual sex acts, pervasive strong coarse language, very strong graphic violence/gore and torture, detailed drug taking activities/sequences and may offend religious people. (This classification was introduced in 2004).

NAR

(Not Allowed for all Ratings/Banned) - Contains issues that are likely to cause controversy in Singapore.
Note: Any outright denigration of race or religion, matters that threaten national interest, depictions of hardcore pornographic scenes/unsimulated sex and depiction of explicit homosexual acts are still banned. Royston Tan's award-winning 15, a graphic depiction of Singapore's underbelly, was only allowed after over 20 scenes were cut.
The categories G, PG and PG13 are age-advisory ratings. NC16, M18 and R21 are age-restricted ratings.
A Film Exhibition Licence[72] is required for anyone who wishes to exhibit films classified as NC16 (No Admission for children under 16), M18 and R21. A temporary Film Exhibition Licence requires a security deposit of S$10,000 which will be returned upon licence termination or licence expiry.
As of March 2004, only cinemas located in downtown Singapore are licenced to screen R21-rated movies such as Hollywood's gay biopic Milk which won Sean Penn the 2009 Best Actor Oscar for his portrayal of a homosexual politician. A ban on showing R21 movies remains in suburban cinemas[73].
Movies that are classified as R21 are prohibited from video releases in shops and television advertisements. However, as recommended by the latest CRC in September 2010, R21 video-on-demand (VOD) is now allowed on subscription TV.
Instances of film censorship
[
]
2007
[
]
Solos
[
]
Solos was the first gay feature-length film and undoubtedly the most sexually explicit gay movie to be made in Singapore. It tells the story of the relationship between a junior college student and his male teacher. The movie stars veteran actor Lim Yu-Beng as the teacher, co-director and screenplay writer Loo Zihan as the student and Goh Guat Kian as the latter's mother who suffers from depression. Also co-directed by Kan Lume, it bagged the Premio Nuovi Sguardi Award at the 2008 Torino GLBT Film Festival. Producer Florence Ang announced that the film would be withdrawn from its world premiere on April 25 2007 at the 2007 Singapore International Film Festival "to preserve the principle that films at the festival should be shown uncut". Censors had demanded 3 cuts to the 77-minute dialogueless film. It was never shown in Singapore.
2009
[
]
Boy
[
]
In early 2009, the Media Development Authority banned the film "Boy" by Filipino filmmaker Aureus Solito, from the Singapore International Film Festival, accusing it of "normalising" homosexuality[74].
A letter by Amy Chua, Chairman of the Board of Film Censors, published in the Straits Times forum on 11 April 2009 stated:
"The second film, Boy, revolves around a teenager who is attracted to a young dancer in a gay bar and ends up having a homosexual relationship with him. The film includes a prolonged and explicit homosexual love-making sequence between the teenager and the dancer. The panel was also consulted about the film. Members felt that the film normalised homosexuality and that the homosexual scene was prolonged and explicit and filmed in a romanticised manner. The panel chairman, Mr Vijay Chandran, observed that 'the homosexual love-making scene has exceeded the guidelines and the board, by allowing it, will shift the markers set by the community'. The board agrees and hence Boy has not been passed for classification."
Tanjong Rhu & Threshold
[
]
Two short films, "Tanjong Rhu"[75] by Boo Junfeng and "Threshold"[76] by Loo Zihan, both of which were partially funded by Fridae and loosely based on true life incidents of police entrapment of 12 gay men in the first and a gay medical student in the second, were pulled just days before they were to be screened at the 6th annual Singapore Short Cuts festival which opened on 15 August 2009 [77].
The festival was organised by the National Museum and the Singapore Film Commission which operates under the auspices of the Media Development Authority, and featured 19 short films over two weekends.
Both films were rated R21 and uncut by the censorship board and could have legally been shown at the festival or at any other venue licensed to screen R21 films. No reason was given for the films' withdrawal and the directors declined to speculate on the reasons.
2011
[
]
The Kids Are All Right
[
]
The Oscar-nominated American drama The Kids Are All Right[78], with Annette Bening and Julianne Moore as a lesbian couple raising two children, was given an R21 rating and a one-print-release restriction by the Media Development Authority's (MDA) Board of Film Censors (BFC)[79]. In contrast, the Hong Kong film, All About Love, with Sandra Ng and Vivian Chow as two pregnant bisexuals deciding whether or not to start a family together, was rated R21 with no further conditions. Both films were passed uncut.
MDA's Director for Media Content and Standards, Amy Chua, said the portrayal of homosexuality in All About Love was within the film classification guidelines, whereas that in The Kids Are All Right exceeded the guidelines. According to the guidelines, which Chua said "reflect prevailing community mores and values', "Films should not promote or normalise a homosexual lifestyle. However, non-exploitative and nonexplicit depictions of sexual activity between two persons of the same gender may be considered for R21."
Apparently, The Kids Are All Right had overstepped the boundary because it portrayed the two lesbians and their children as a normal family. Chua added, "Films which clearly exceed the guidelines will not be classified for public release at all. A one-print condition will be considered only in highly exceptional circumstances. In this instance, MDA took into account the higher level of interest in The Kids Are All Right following its Oscar nominations." It had been nominated for four Academy Awards, including Best Picture.
The BFC's R21 rating and one-print decision on the film was appealed in vain by co-distributor Cathay-Keris Films. In a letter dated 15 February 2011, the committee of appeal noted that allowing the film to be screened at all was a concession. The consumer advisory for The Kids Are All Right was "homosexual theme" and that for Love was "homosexual content". According to the MDA, "homosexual content" meant only certain portions of the film contain homosexual elements, while "homosexual theme" meant a large portion, or the entire film, contains homosexual elements.
2012
[
]
100 Butches #9 Ruby
[
]
In 2012, organisers of the exhibition "Landing Places", which was given an NC16 rating by the MDA and which was held from 16 August to 6 September 2012 at Objectifs, 56A Arab Street as part of IndigNation 2012, announced that they would not be screening a 52-second animated film entitled "100 Butches #9 Ruby" as a S$10,000 deposit was needed to be able to do so[80]. Under the MDA's regulations, a Film Exhibition Licence[81] is required for anyone who wishes to exhibit films classified as NC16 (No Admission for children under 16), M18 and R21. A temporary Film Exhibition Licence requires a security deposit of S$10,000 which will be returned upon licence termination or licence expiry.
The claymation film shows two plasticine characters in school pinafores recalling a teenage crush[82] and was produced by Singapore-born, Montreal-based artist and graphic novelist, Elisha Lim.
Curator of the exhibition Tania De Rozario said that the film had been rated for "mature content" but the MDA did not provide further details. The animation contains no sex, violence, nudity, foul language, drug references or elements of horror. In a New York film festival (MIX NYC: New York Queer Experimental Film/Video Festival), the producer submitted it under the children's category. De Rozario added that while applying for the film to be classified, the form contained a section titled "Declaration of Content Concerns" which included the categories: sex, violence, language, nudity, drug use and themes. And under "themes", homosexuality was grouped together with child abuse and terrorism.
When notified of the rating, Lim said, "I had no idea what a dangerous and repressive environment Singapore was. Of course I'm totally dismayed, disappointed, frustrated." The exhibition license requirement was waived on the other artworks including drawing, painting, photography, collage, and animation by 10 queer artists on the theme of how their sexualities affect the ways in which one defines, creates, articulates, questions, rejects and/or relates to notions of home.
2014
[
]
Blue Is The Warmest Color
[
]
In March 2014, the 2013 Palme d'Or winner, Blue Is The Warmest Color[83], was rated R21 with the consumer advice of homosexual content and had 8 minutes cut[84]. The movie was released in local cinemas on 1 May 2014.
The French drama by writer-director Abdellatif Kechiche centred on the relationship between teenager Adele and older art student Emma. The prestigious Palme d'Or was awarded to the director and, for the first time in the festival's history, also to the lead actresses, Lea Seydoux (Emma) and Adele Exarchopoulos (Adele). According to the MDA's films classification database, the film contained "several strong, prolonged and explicit sexual scenes between the two women". They included a 7-minute-long sexual scene "where the two female protagonists appear naked and engaged in various sexual activities, including oral sex and masturbation".
2017
[
]
Wonder Boy
[
]
According to singer-actor Benjamin Kheng who starred as Dick Lee in the autobiographical movie on Lee's early life, several scenes were removed by the authorities for alluding to homosexual tendencies.

2018
[
]
Love, Simon
[
]
Greg Berlanti's delightful gay teen rom-com was rated R21 by the IMDA with an advisory of "Homosexual Theme", meaning that anyone under the age of 21 years could not see the movie[85].
The IMDA issued the following statement:
"The theme of homosexuality, therefore, forms the main narrative of the film as the protagonist is portrayed to overcome his fear of being rejected as a gay male; and coupled with the support of his friends, gradually gains confidence to seek out the real identity of his love interest. According to the R21 Classification Guidelines "stronger and more explicit portrayal and exploration of mature themes are allowed."

The film also contains some verbal sexual references. These include scenes such as, a man who barges into his son's room and apologises for interrupting the latter's attempt at masturbating; a teenage boy who gives a verbal account of his first sexual encounter; and verbal exchanges that make reference to the male and female genitalia. meaning unless you're over 21, you can't see it in a theater."
A petition on change.org initiated by teenager Thasha Monique Dharmendra to urge the IMDA to convert the film's rating to NC16 garnered almost 22,000 signatures[86] but had no effect on the regulatory authority's decision.

2019
[
]
Star Wars: The Rise Of Skywalker
[
]
The Disney film, Star Wars: The Rise Of Skywalker, the last of the 9-episode Star Wars saga that had enthralled fans since 1977, opened in Singapore cinemas on Thursday, 19 December 2019 with a same-sex kissing scene cut[87],[88],[89]. Disney owned Lucasfilm, the studio that produced the Star Wars movies. The following day, a spokesperson from the IMDA said: "Star Wars: The Rise Of Skywalker has been rated PG13 for theatrical release in Singapore. The applicant has omitted a brief scene which under the Film Classification Guidelines would require a higher rating."
In the uncensored version of the film, two women are seen embracing and kissing in a blink-and-you'll-miss-it scene featuring Resistance troops. In the cut version screened in Singapore, the two women embrace but are not seen kissing. The characters are played by unknown extras. A PG13 rating means parental guidance is recommended for children below 13. The other age-specific ratings are NC16 (No Children Under 16), M18 (Mature 18) and R21 (Restricted 21).

2020
[
]
单翼天使 (My Guardian Angels)
[
]
单翼天使 (translated as My Guardian Angels) was a 30-episode Chinese-language series which featured negative representations of gay people[90]. It contained a gay ephebophilic character who molested teenage boys and who had a sexually transmitted disease, as well as scenes where characters behaved in homophobic ways. The drama aired on Channel 8 in April and May 2020 but was still available for viewing in July 2020 on YouTube and Mediacorp's streaming service, meWATCH[91]. The show starred Chase Tan, Kym Ng and Brandon Wong, Zoe Tay, Pierre Png, Hong Ling, Chen Tianwen, Jin Yin Ji, Benjamin Tan, Edwin Goh and Fang Rong.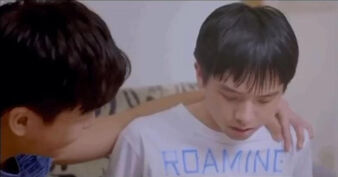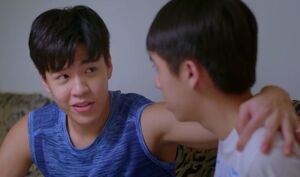 In the drama, one character, a basketball coach played by Chase Tan, molests a teenage boy in one of the scenes. The character goes on to molest another boy off-camera later in the series, and is eventually jailed for his offences. Characters played by Kym Ng and Brandon Wong behave in a homophobic manner. They talk about their son's (played by Benjamin Tan) romantic life. Ng's character, Miao Miao, expresses concern that their son is wooing a woman, but Wong says, "At least it's a girl, not a guy." Miao Miao stalks her son as she is anxious that he might be romantically involved with a male friend of his. She sees the two kissing and yells out loudly for them to stop. (The two characters turn out not to be gay.)
The furore over the TV show began on Monday, 29 June 2020 after gay business owner Teo Yu Sheng posted comments about the drama on the Instagram account of his company, Heckin' Unicorn. Teo, then 29 years of age, highlighted storylines and scenes in My Guardian Angels which he said perpetuated negative stereotypes about the LGBTQ community. National broadcaster Mediacorp received a lot of flak from netizens on Instagram, Twitter and Reddit, frequented by younger people. They spammed the Instagram accounts of Mediacorp and actors Chase Tan, Kym Ng and Brandon Wong for their roles in the TV series.
Under Mediacorp's Instagram post on 3 July 2020 (which was unrelated to My Guardian Angels), there were more than 1,400 comments. Many of them were angry ones about the broadcaster's portrayal of negative gay stereotypes and called for the company to apologise. Mediacorp released a statement to Yahoo Lifestyle SEA responding to the criticism, saying: "there is no intention to disrespect or discriminate against any persons or community in the drama". However, the statement did not offer any apology.
Members of the LGBTQ community said the ephebophile character perpetuated a false stereotype of gay men as perverted sexual predators, and pointed out that such problematic portrayals of queer people were not balanced by positive portrayals in the local media. In his Instagram post on the Heckin' Unicorn account, Teo said, "We're extremely disgusted that our country's only free-to-air TV broadcaster has decided to take such a low blow on Singapore's LGBTQ+ community. Perpetuating negative stereotypes about the LGBTQ+ community is bad enough in itself. But when you consider the fact that LGBTQ+ individuals can't legally be portrayed positively in local TV shows, you'll quickly realise just how low Mediacorp went with this move." One user commented on Mediacorp's Instagram page, "If the scriptwriters, directors, and actors/actresses don't know how and what it's like to be part of the LGBTQ+ community, then DON'T EVEN TRY CREATING SUCH CHARACTERS. Your story plots are disgusting. This convinces me to stop supporting local dramas."
Mediacorp said in response to queries by Yahoo Lifestyle SEA:
"We would like to assure that there is no intention to disrespect or discriminate against any persons or community in the drama, My Guardian Angels. The drama aims to reflect scenarios and stories that are close to real-life. The sub-plot involving Kym Ng's character – an overly protective mother - seeks to highlight the mother's concern for her teenage son as he grapples with growing-up issues. On the paedophile character, the intention and overall message of that sub-plot is to encourage young people to be aware of potential dangers, and to speak up and protect themselves. We take feedback seriously and will continue to exercise vigilance and be more mindful in our portrayal of characters."
Mediacorp released the same statement above on Instagram on Tuesday, 30 June 2020 in response to the critical comments of netizens. Twitter users reported that Mediacorp and Channel 8 released the statement on Twitter too, but later deleted the posts. Teo continued to share comments on the Instagram account Heckin' Unicorn and responded to Mediacorp's statement: "You may claim the lack of intent to be discriminatory, but it doesn't make your actions any less so. Your response is also terribly tone-deaf, because you continue to dig into the stereotype that children need to be aware of the "dangers of gay people. Your lack of apology is glaring, and it reflects the kinds of values that your company lacks," he added.

2021
[
]
Eternals the first Marvel film to get M18 rating because of homosexual references & kiss
[
]
On 3 November 2021, the IMDA slapped the Marvel film Eternals with an M18 rating because of homosexual references, the portrayal of a same-sex family unit and a scene with a gay kiss, making it the first movie from the ultra-popular superhero franchise to not receive a PG or PG13 rating[92],[93],[94],[95]. The 26th film in the Marvel Cinematic Universe (MCU) was released in Singapore theatres on 4 November 2021 and globally on 5 November 2021. The movie was passed without cuts.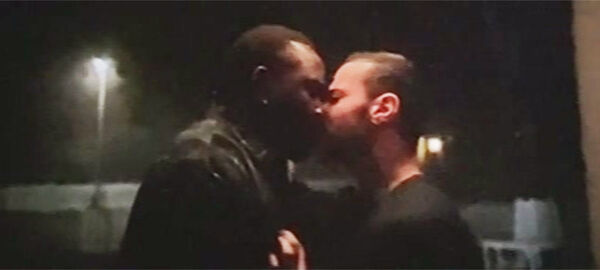 Phastos, one of the titular Eternals played by Brian Tyree Henry, was one of the first gay main characters in the MCU. In the movie, he was portrayed with a husband and a child whom they both cared for. The LGBT couple kissed in a poignant farewell scene, marking the first same-sex kiss featuring a main character in a major family-oriented film from Walt Disney Studios. The IMDA considered the scenes with queer characters "more appropriate under the M18 Classification Guidelines which allowed 'non-explicit depictions of mild sexual activity or acts of intimacy (e.g. kissing and hugging) between persons of the same gender'."
An IMDA spokesperson said: "The Eternals has been classified M18 Some Mature Content for theatrical release in Singapore. The film contains homosexual references. Under the Film Classification Guidelines, such depictions would be contained under the M18 classification. IMDA has advised the film distributor of the classification rating and film distributors may then decide if they wish to edit segments that have contributed to higher ratings, to allow commercial access by a larger audience." Representatives from Disney, Marvel Studios' parent company, declined to comment.
Singapore's homophobic rating of M18 was only paralleled by Russia's 18+ classification, in contrast with almost all other major countries, including Indonesia, which were more accepting of the gay scenes, with India even allowing unrestricted viewing:
USA - PG13
Sweden - 11
Germany - 12
Indonesia - PG13
Poland - 12
UK - 12A
Netherlands - 12
Argentina - 13
Australia - 15
New Zealand - 15
Denmark - 11
India - Unrestricted
Music
[
]
Janet Jackson's albums The Velvet Rope and All for You were also banned in Singapore after their release in the United States due to homosexual and sexually explicit themes that the Broadcast, Publications and Arts Appeal Committee (BPAA) found "not acceptable to our society". The ban has since been lifted.
Video games
[
]
On 14 April 2008, the Media Development Authority announced that an official video games classification system would come into effect on 28 April 2008[96]. Under the system, video games that contain nudity, coarse language, drug use and violence, will be given a rating sticker similar to those found on video media in Singapore with either one of the two ratings:
ADV (Age Advisory) - Anyone can buy a video game with this rating, but it is not recommended for children. Contains mature themes, some violence with little or no blood, mild drug use, implied sexual activity, partial nudity and infrequent explicit language.
M18 (Mature 18) - Nobody under age 18 can buy a video game with this rating. Contains adult and/or offensive themes, realistic depictions of violence with/without blood, strong drug use, nudity with/without sexual context and frequent explicit language.
Games that do not fall into any of these categories and are approved for general audiences do not require these stickers and games containing offensive material (such as racial or religious denigration) are still banned. The purchase of games with the M18 rating legally require retailers to conduct age checks, while "Age Advisory" games are not required to have mandatory age checks.
Prior to the classification system, the MDA had banned several video games. Examples were (as of November 2007) The Darkness (due to presence of graphic violence and swear words) and Mass Effect from Bioware for lesbian content. However, similar games with graphic violence such as Prince of Persia and Gears of War (players can perform decapitation moves) or other games by Bioware like Neverwinter Nights and Jade Empire (which both allow the possibility of male-male and female-female romances) were not banned or censored.
Instances of video game censorship
[
]
2007
[
]
Mass Effect
[
]
In November 2007, the Media Development Authority banned the sale of an Xbox video game that featurs the option of an intimate, caressing scene between two female characters - one human and the other alien - if the player chooses to play as a female. "Mass Effect" from Bioware, a futuristic space adventure, contained "a scene of lesbian intimacy... as such the game has been disallowed," the deputy director of the Board of Film Censors, a part of the MDA, said in the statement.
Under the then existing local guidelines, video games sold in Singapore could not "feature exploitative or gratuitous sex and violence, or denigrate any race or religion," the official said. "Mass Effect" was to be launched globally the following week. The MDA said a new video games classification system would be introduced in 2008 could allow titles such as "Mass Effect" to be passed and classified appropriately.

Performing arts
[
]
The scripts of all plays to be performed in Singapore must be vetted in advance by the Media Development Authority (MDA), which has the right to ban any it views as "contrary to the public interest". Appeals against MDA's decisions can be made to the Broadcast, Publications and Arts Appeal Committee (BPAAC).
Instances of performing arts censorship
[
]
1994
[
]
Brother Cane
[
]
In 1994, performance artist Josef Ng protested the arrest and caning of 12 homosexual men by caning slabs of tofu, then turning his back to the audience and snipping off some pubic hair. He was charged with committing an obscene act and banned from performing in public, and his theatre group's grants were cancelled[97].

2004
[
]
Lovers' Words
[
]
"Lovers' Words" was a play directed by Richard Chua in February 2004. It was scripted by Qiu An Chen from Taiwan and starred Willy Lau, Scott Lei, Sarah Tng, Sabrina C and Jaff Fong.
Advertisement:
"What does it take to love in a homosexual reality? Perhaps, only a boy and girl will know as they come together to explore the intricacies of building a relationship. They live in a gay society with a plague looming large, and heterosexual reality being a taboo, love seems to be non-existent. In the end, sexual reformation seems to be the only solace they could find. R(A)-18 Partial nudity involved. Performed in Mandarin."
After submitting the script to MITA (Ministry of Information and the Arts) for approval, the regulatory body required some of the lines to be axed. The first scene where everybody was in G-strings had to be dropped.
Male-male kissing was also limited to 2 minutes after some negotiation by the director.
2006
[
]
"Come on, straight boy" by Koh Jee Leong
[
]
For ContraDiction 2[98], which was the penultimate event of IndigNation 2006, Koh Jee Leong's poem, "Come on, straight boy" was the only work banned by the Media Development Authority, citing the reason that it was "encouraging homosexuality".
The first year that the popular LGBT literary event was held in 2005, the organisers were told that they needed to apply for an arts entertainment license despite the fact that most literary readings in Singapore were permitted to carry on without a license. The license had been granted every year since then, but most for years (certainly from 2007 onwards), the event was labeled R(18), even when one of the performers was clearly stated to be 16 years old. From recollection, no reason was given for the R-rating[99].
Koh performed "Brother" and a gruesome aural depiction of life in Chinese hell entitled "Hungry Ghosts" in place of "Come on, straight boy". It was not until the ContraDiction held during IndigNation 2014 that Koh's poem was approved for reading[100]:
2007
[
]
"Lee Low Tar" by Ng Yi-Sheng
[
]
On Tuesday, 24 July 2007, writer Ng Yi-Sheng penned a "fictional, metatextual farce" entitled "Lee Low Tar"[101] and planned to read the work on Sunday, 5 August 2007 during "Tall Tales and Short Stories", an IndigNation 2007 event. The MDA deemed such an event an arts performance and insisted that the organisers obtain an arts entertainment licence.
Ng, who had planned something a little more spontaneous, then had to put down his story in words. Ng told IndigNation organiser Alex Au, "I had no inclination to write it in letter form until MDA demanded a licence application. My irritation with them imposing this system on us put pressure on me to create something *worth* their attention. And while I knew they'd probably ban it (as they did your photos), I was also completely aware that this was part of the game; that their action of covering their backsides by banning something they're uncomfortable with (though for no specific reason) would backfire in the end, through enhanced public interest in a text that suggests that they're gerontophilic paranoiacs. In short, I am not the victim here. They are."
On 1 August 2007, the MDA rejected Ng's text. He was not allowed to read it at the event. The MDA gave a one-line reason in their letter: "The content of Lee Low Tar has been disallowed as it had gone beyond good taste and decency in taking a disparaging and disrespectful view of public officers."
The event eventually went on, but as a talk, not an arts event. Ng spent his allotted time sharing with the audience his views about the MDA and the inspiration behind his story.
2010
[
]
Wild Rice's grant cut for promoting alternative lifestyles
[
]
In May 2010, the National Arts Council (NAC) cut the annual grant given to local theatre company Wild Rice. It would only get $170,000 for the year, down from $190,000 in 2009. It was the lowest annual grant that the company had received from the Council. Artistic director Ivan Heng said the NAC told him funding was cut because its productions promoted alternative lifestyles, were critical of government policies and satirised political leaders. In March 2011, the NAC increased the value of grants awarded to $1.92 million, a 25% hike, the amount to be given to 16 arts companies, including Wild Rice, under its one-year Major Grant scheme.
2016
[
]
Male same-sex kiss cut from Les Miserables

[

]
A same-sex kissing scene in the Singapore staging of the musical Les Miserables at the Esplanade - Theatres on the Bay was removed following complaints[102].
In a statement released on Saturday, 11 July 2016, the MDA) said that it would be "taking action against this breach of licensing conditions", which could range from a warning letter to a fine.
The scene in question involved a brief kiss on the lips between two male performers, the villain and a wedding guest, during the song Beggars at the Feast. According to the MDA, its inclusion in the performance was "not highlighted in the script" when it was submitted for classification to the agency. It thus gave the performance a "General" rating, meaning that the performance was suitable for a general audience and for all ages.
Following a review, the MDA said it advised the show's producers that the inclusion of the kiss meant that the production now exceeded the "General" rating it was issued, prompting the producers to remove the scene to avoid an "Advisory" rating.
On 1 June 2016, Facebook user Alvin Ng posted in the We are against Pinkdot in Singapore group, stating that he had watched the show's opening performance and observed "a gay kiss that occurred in the second last scene (the wedding dance)".
"This was never in the original production but now it's been included here," said Ng in the post, adding that he had written to the MDA to complain about the matter. He also encouraged others who had seen the musical to lodge their complaints, too, otherwise "they'll keep pushing the boundaries". A subsequent post by Ng on Friday, 10 June 2016 to the same group stated that he had received a response from the MDA, which said it would be following up on the matter.
Responding to the matter, Moses Lye, head of the musical's organiser MediaCorp VizPro, said: "Beggars at the Feast is a comical scene during which the villain Thénardier makes fun of the wedding guests. He gives one of them, whom he describes as queer, a quick peck on the lips. The kiss was intended to be comic. On 3 June we took action and worked with the producers to adapt the scene." The show's run ended on 24 July 2016.

Two ratings for Pangdemonium's Rent
[
]
On 20 September 2016, it was reported in The Straits Times that selected shows of Pangdemonium's production of Rent would have a kiss between two men cut out so that teenagers could watch the local staging of the Broadway musical[103]. Two versions of the show would be staged from 7 to 23 October 2016 at the Drama Centre. The R18 (mature content) version would contain a same-sex kiss, while the four shows rated Advisory 16 would be shorter by a few seconds and lack the lipsmack between two men.

Talks and speeches
[
]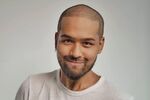 On 29 June 2019, radio deejay and musician Joshua Simon was set to give a talk at a TEDxYouth event when he was asked by Singapore Polytechnic (SP) to remove and edit his speech's LGBTQ content so as to abide by Ministry of Education (MOE) regulations[104],[105]. A Singapore Polytechnic spokesperson said that all speakers were required to submit their scripts ahead of the event to ensure their content was aligned to the theme and appropriate for the audience. "Joshua Simon was advised that certain references to his sexuality might be sensitive, given the diverse profile of the audience," she said. The spokesman added that the event committee, which received the script the night before the talk, reviewed Simon's script and "found it inspirational but assessed that certain parts relating to his sexuality might be inappropriate, for the target audience". They sought the advice of SP staff who agreed with the students' views and suggested that Simon "consider reviewing how these mentions are expressed in his script, given the audience profile, while preserving the integrity of his story".
Simon decided to withdraw from the event, refusing to censor his talk and to set a precedent for future LGBTQ speakers.
A Ministry of Education (MOE) spokesman said that all institutes of higher learning (IHL) could decide on events conducted on campus. "For this particular event, MOE was neither informed of it, nor involved in the event organisers' deliberations on the selection of speakers," he informed, adding that MOE had guidelines for IHLs. "We encourage open discussions on various topics, but some issues, especially those that concern race and religion, are sensitive and potentially socially divisive. Organisers need to be cognisant of them and exercise appropriate judgment," he cautioned.

Print
[
]
Local press
[
]
With the sole exception of MediaCorp's daily freesheet Today, all daily newspapers including the flagship Straits Times are printed by Singapore Press Holdings, whose management shareholders are appointed by the government in accordance with the Newspaper and Printing Presses Act of 1974. While current shareholding structure does not imply direct governmental control on media content}, their active presence promotes self-censorship amongst journalists.
In 2008, Reporters without Borders ranked Singapore as 144th out of 173 surveyed countries in terms of freedom of the press[106]
The Singapore Government said it is not ashamed of its low rank for press freedom because it has achieved top ratings for economic freedom and prosperity[107]. Instead of subscribing to the Western press model, it believes that a non-adversarial press can report accurately and objectively. A recent Gallup poll found that 69% of Singaporeans trusted their media[108].
Foreign periodicals
[
]
The MDA requires importers to "ensure that the publications/ audio materials brought in for distribution do not feature content which could be considered objectionable on moral, racial or religious grounds, or deemed detrimental to Singapore's national interests"[109]. According to the MDA, more than 2 million publications and 300,000 audio materials are imported into Singapore each year under the Registered Importers Scheme.
Pornography is strictly prohibited in Singapore; this encompasses magazines such as Playgirl, Playboy or Penthouse. However, magazines which are deemed to contain "mature content" such as Cosmopolitan magazine are free to be distributed at all stores with a "Unsuitable for the young" label on its cover.
Non-pornographic foreign LGBT publications such as The Advocate are also prohibited from being sold in Singapore.
Books
[
]
Instances of print censorship
[
]
2004
[
]
Manazine warned by MDA
[
]
Despite announcements in 2003 that Singapore would relax its censorship laws including lifting the 20-year ban on Cosmopolitan magazine, the Media Development Authority (MDA) warned a local men's magazine, Manazine, to tone down its "pro-gay" content and use of half-nude male bodies[110]. According to Streats newspaper, MDA officials met with the publisher after their third issue was launched in February 2004 and warned him that "the current state of the magazine, which features nudity and homosexual content, is unacceptable." The MDA had considered an image of a bare-chested man, which accompanied a health and fitness article in its inaugural issue, published in October 2003 to be "too homosexual."
The MDA also brought up an article which quoted Beatrice Chia as saying, "why should we tolerate gays, we should accept them." Chia was directing the play Bent about the persecution of gays during the Holocaust during that time. Arjan Nijen Twilhaar, the magazine's publisher and chief editor said, "In MDA's view, this is perceived as promoting a gay lifestyle."
In August 2004, The Straits Times reported that the MDA had received complaints by concerned parents about Manazine's homosexual content and easy availability[111]. MDA's spokesperson added that the authority had reminded Twilhaar during another meeting on 11 August 2004 that local magazines should not promote homosexuality as a lifestyle. Manazine subsequently announced that the magazine would move from being a free pick-up zine to one that would only be sent to subscribers or available to card-carrying members at selected outlets.

2014
[
]
Removal of gay-friendly children's books by National Library Board
[
]
In July 2014, the National Library Board (NLB) removed three children's titles which contained homosexual references. One of the books, And Tango Makes Three, is about a male penguin couple raising a chick. Another, The White Swan Express, features two women, who are partners, adopting a baby. The episode led to two petitions - one for and the other against the decision. Some writers and academics showed their displeasure by dropping out of NLB-related events.
Ban of Archie comic for depicting gay marriage
[
]
An Archie comic book depicting same-sex marriage was banned from sale in Singapore after a complaint from a member of the public[112],[113]. The National Library Board (NLB) subsequently reviewed its available copies. Graphic novelist Sonny Liew uncovered the restriction after writing to bookseller Kinokuniya on 10 July 2014. When queried, the MDA said it had assessed the comic in March 2014 after receiving a complaint and found it breached the guidelines with "its depiction of the same-sex marriage of two characters." It added, "The Publications Consultative Panel, which comprises a cross-section of (28 members from) Singapore society, was consulted. Its members advised that the theme of the comic was not in line with social norms and is in breach of existing content guidelines."
Internet
[
]
Internet services provided by the three major Internet Service Providers (ISPs) are subject to regulation by the Info-communications Media Development Authority (IMDA) which has published an Internet Code of Practice for them to adhere to. Under the Section "Prohibited Material" of the Code of Practice, Section 4 (2)(e) states:
"whether the material advocates homosexuality or lesbianism, or depicts or promotes incest, paedophilia, bestiality and necrophilia"
However, the IMDA only blocks a "symbolic"[114] number of websites containing "mass impact objectionable" material, including Playboy and YouPorn. In addition, the Ministry of Education blocks access to pornographic and similar objectionable Internet sites on its proxy servers. Nevertheless, the IMDA adopts a "light-touch" approach in regulating the Internet, with minimal Internet filtering[115]
Government agencies have been known to use or threaten to use litigation against bloggers and other Internet content providers. The first instance of such activity was against Sintercom in July 2001 when its openly gay founder, Dr. Tan Chong Kee, was asked to register the website under the nascent Singapore Broadcast Authority Act (now the Info-communications Media Development Authority). Dr. Tan chose to shutdown Sintercom due to concerns over the ambiguity of the Act.
In the last few years, the government has taken a much tougher stand on Internet-related matters, including censorship. Proposed amendments to the Penal Code intend to hold Internet users liable for "causing public mischief", and give the authorities broader powers in curtailing freedom of speech.
Exhibitions
[
]
Instances of exhibition censorship
[
]
2007
[
]
"Kissing" by Alex Au
[
]
In 2007, gay activist Alex Au's applied for a licence to hold an exhibition entitled, "Kissing", which featured 80 posed photographs of fully clothed people indulging in same-sex kissing[116],[117],[118]. Au's photographs were shot entirely with volunteers which he believed were mostly gay, lesbian or bisexual, but since he did not ask, there might even have been a few straight ones among them. They responded to his call because they wanted to contribute to a project that would enhance the visibility of same-sex affection in a country that is famously prohibitive about it.
However, Au's application was reject by the MDA on the grounds that the photos "promote a homosexual lifestyle." The news of the ban was reported both locally[119] as well as internationally[120],[121],[122],[123],[124],[125],[126].
Amy Tsang, deputy director of media content, said in a statement that "Presently, homosexual content is allowed in the appropriate context but it should not be of a promotional or exploitative nature. The proposed exhibition ... which focuses mainly on homosexual kissing is deemed to promote a homosexual lifestyle, and cannot be allowed." She said, however, that authorities had previously allowed "brief same-sex kissing" in stage plays and adult-rated films.
The exhibition was to have been part of IndigNation 2007. In lieu of the banned exbition, Au prefaced a series of lectures with a slide show of the photographs instead, as indoor gatherings in Singapore did not require a permit.
On 19 January 2008, the photos were shown, in Melbourne as part of Midsumma, the city's Pride celebrations[127], in conjunction with Royston Tan's 15-minute short film Cut, which he made to lampoon the MDA after they refused to pass his feature film "15" uncut. The joint show, curated by Australian artist Garrie Maguire, aimed to inform Australian audiences about the highhandedness of Singapore's censors, particular in relation to gay-themed expression. As it turned out, by being banned, the exhibition became a statement about censorship as much as about gay equality. The exhibition was held at Dante's Gallery and ran until 9 February 2008.

2011
[
]
Singapore Art Museum removes gay porn magazines from Biennale installation
[
]
An installation at the 2011 Singapore Biennale by award-winning British artist Simon Fujiwara containing gay pornographic magazines was altered by the Singapore Art Museum without the artist's consent[128],[129],[130]. Fujiwara had converted a gallery in the museum into a Spanish hotel bar with a bar counter, bar stools, barrels of wine and legs of ham hanging from the ceiling. But a row of the magazines which were placed on top of a cupboard behind the bar counter and another magazine that was placed under a Spanish newspaper at the gallery's entrance were removed.

Miscellaneous events
[
]
2007
[
]
In the Pink
[
]
The very first Pink Picnic, officially titled "In the Pink", at Palm Valley next to Symphony Lake in the Botanic Gardens was organised by Miak Siew as part of the third annual IndigNation in 2007, Singapore's LGBT pride month. According to sources, Thio Li-Ann got wind of the event from PLU's website and alerted the National Parks Board, which resulted in its ban[131],[132].
The idea was for people to come to the picnic held on National Day wearing something pink - it was both a colour representing sexual orientation as well as an amalgamation of Singapore's red and white. The complaint went to the police and even up to the Deputy Prime Minister's office. The Botanic Gardens was told to look out for anyone wearing pink, and if 5 or more persons gathered, the Gardens were call the police immediately because it would constitute an unlawful assembly. The organisers had no choice but to cancel the event.
Before the cancellation, there was not much enthusiasm for the picnic, but now that the authorities had stepped in, lots of people wanted to go. An announcement that the event had been cancelled was made by PLU but people just used word of mouth to say that they would unofficially be going to have a private picnic with their friends at the Gardens dressed in pink...and thus, the (unofficial) Pink Picnic was born![133]
Pink Run
[
]
Early Saturday morning on 11 August 2007, just before the start of the Pink Run, an IndigNation 2007 event, would-be participants noticed about 10 plainclothes policemen lurking in the background. One of them, who identified himself as Kelvin Yeo, informed the organiser, Dr. Ethan Lim of ADLUS, that the run would be considered an offence under the Miscellaneous Offences Act. Lim asked him to cite the specific section, but Yeo was unable to do so, saying instead that it would be considered an illegal assembly[134].
At some point, Ng Yi-Sheng, one of the runners, walked up to join Ethan Lim, to act as a witness to the conversation but was shooed away by the police. Since the police had declared it an illegal assembly, Ethan Lim told Kelvin Yeo he would cancel the Pink Run, "but as individuals, they can run, right?"
Both Yeo and a female officer beside him replied affirmatively. Lim then went back to the main group and told them what had transpired. The Pink Run was officially cancelled, but as individuals, they could run as they pleased. All 39 present elected to do so. They left their bags and other belongings with a volunteer whose role was to watch over them, and started off in staggered subgroups. Meanwhile, the police continued filming, and didn't stop until the entire group had come back to the starting point about half an hour later.
As one can see from the photo, many wore pink. In fact, they had printed more T-shirts than they needed, so Ethan Lim gave one to Kelvin Yeo as a souvenir.
Denial of gay censorship by the Government
[
]
Lee Kuan Yew
[
]
On 4 October 2007, during Nanyang Technological University's Ministerial Forum, the then Minister Mentor Lee Kuan Yew, in response to a query from a female English language undergraduate, replied that there was no censorship of art depicting homosexuality in Singapore. He was obviously unaware of the numerous instances of censorship by the Media Development Authority described above.

Reaction to gay censorship
[
]
Human rights and artistic freedom activists who oppose censorship have started movements campaigning against its use by the State.
Arts Engage
[
]
Arts Engage is a network of arts practitioners from various disciplines coming together to discuss the policies that govern and impact their respective practices[135]. Started by members of the Arts Community e-group[136], Arts Engage is intended to be used by stakeholders who wish to engage in issues of art practice, such as censorship, funding, spaces, intellectual property, making a living as an artist, position of art/artists in society, etc., in a more focused manner. Interested parties may join the Arts Engage news list on Yahoo! Groups:[137]

Let Me Decide
[
]
Let Me Decide[138] is a group that feels that a society's "competitive edge" is marked by its ability to think for itself, not by a censor's arbitrary scissors. It's mantras are:
I am responsible for my morals and values, not the censor.
If I'm not the best judge of what is "appropriate" for me, what makes the censors think they are better?
And why do they claim they are "protecting" us, when they are harming Singapore's development into a global city—and assaulting my right to judge for myself?
It's time to say thanks but no thanks to censorship. It's time to let me decide.
Free My Internet
[
]
The Free My Internet[139] movement was set up by a group of leading bloggers and activists in Singapore as a coordinated response to the new ruling announced by the Government via MDA licencing in 2013 that effectively gave it sweeping controls over who and what it wanted to go after online if they perceived that "prohibited" news or comments had been made. The movement kicked off with a protest on Saturday, 8 June 2013 at 4pm at Hong Lim Park. A petition calling on the MDA to withdraw the licensing regulations for online "news" sites was also organised.

See also
[
]
External links
[
]
References
[
]
Sylvia Tan, "S'pore eases censorship rules for gay-themed films among others", Fridae, 9 September 2003[146].

Jeanine Tan

, "More action less cut", TODAY, 4 November 2005[147].
"Mediacorp censors pro-gay speech, again", People Like Us, 29 February 2008[151].
Alex Au, "Film censors behaving like bullies", Yawning Bread, 29 August 2009[152].
Alex Au, "Film censorship correspondence, part 2", Yawning Bread, 9 November 2009[153].
Alex Au, "Film censorship correspondence, part 1", Yawning Bread, 14 September 2009[154].

Alex Au

, "Film censors behaving like bullies", Yawning Bread, 29 August 2009[155].

Boon Chan

, "You can now watch R21 movies on pay-TV", The Straits Times, 20 October 2012[156].

Grace Chua

, "Starhub to offer R21 movies on pay-TV", The Straits Times, 14 January 2013[157].
"New rule on R21 content reflects changing media landscape", The Straits Times, 20 July 2016[158].

Charissa Yong

, "Laws on films, broadcasts will be updated: Yaacob", The Straits Times, 8 January 2017[159].
"Gov't spooked by fictional characters and cartoons",

Public House

, 26 July 2017[160].

Teng Yong Ping

, "Disney cuts same-sex kiss scene in Star Wars: The Rise Of Skywalker for Singapore market", Yahoo! lifestyle, 20 December 2019[Disney cuts same-sex kiss scene in Star Wars: The Rise Of Skywalker for Singapore market].

Matthias Ang

, "Disney censors same-sex kiss scene from 'The Rise of Skywalker' for S'pore release", Mothership, 21 December 2019[161].
https://sg.style.yahoo.com/netizens-slam-mediacorp-negative-gay-stereotypes-in-tv-drama-092552548.html
https://www.msn.com/en-sg/lifestyle/other/eternals-gay-kiss-makes-it-first-marvel-film-to-receive-m18-rating-in-singapore/ar-AAQgHn9?li=BBr8OIU
Acknowledgements
[
]
This article was written by Roy Tan.