Before the 1990s, homosexual and bisexual men in Singapore had to journey all the way to Bangkok, Thailand to experience the pleasures that gay saunas offered. It became more convenient in the early 90s when an establishment called Ryu, meaning 'dragon' in Japanese, opened in Taman Pelangi near the Pelangi Complex in Johor Bahru, Johor, Malaysia. Hot on the heels of its overwhelming success in attracting huge crowds of both Singaporeans and Malaysians, another gay sauna called New Blue Boys opened at 104 A-B, Jalan Serampang, Taman Pelangi, 80400, Johor Bahru about a year later. Some Singaporean gays would charter taxis in groups to traverse The Causeway and experience what was sorely lacking at home.
At the height of the popularity of gay saunas in Singapore in the early 2010s, there were a total of eight establishments operating all at the same time. This number has since dwindled to four, presumably as a result of the development of handphone apps which made it much easier and cheaper to meet partners for hook-ups.
Contemporary
[
]
Shogun (formerly The Box)
[
]
Located on level 2, 51A Pagoda Sreet, telephone number 6221-0367, SMS 9758-7514. This is its third premises in the heart of Chinatown. Shogun started off as The Box at 182 Telok Ayer Street. The Box was a "cruise club" which meant that patrons could cruise for sex indoors, with their clothes on. However, it proved an unpopular concept leading to its rebranding as Shogun, a gay sauna. Entry is gained by heading up the staircase from Trengganu Street, on the corner opposite Absolute. The reception desk is located on level 2 up a flight of steps from the street level entrance. Level 2 has lockers, TV lounge, dark maze, and a very clever glass-enclosed smoking room so that you can still cruise those taking a cigarette break. Level 3 has a large lounge with futons, dark rooms, cabins, outdoor shower and a BJ bench. It is one of the most popular gay saunas because of the reasonable entry charge of $10, welcoming staff and friendly crowd which tends towards the macho, mature, bears and their admirers. it open 24 hours daily and there are theme nights. No membership fee required.
The Box was Singapore's first cruise club. It was located in a shophouse at 182, Telok Ayer Street, near Tanjong Pagar. The cruise club concept whereby patrons could look for hook-ups clothed within its premises, or in various stages of undress according to their comfort level, proved less popular locally. So it was later converted into a gay sauna, using the new name of Shogun spa. In mid-2006, it shifted its location to another shophouse several units away, from 182 to 176 Telok Ayer Street (telephone number 6221-0367). Shogun was one of the last saunas in Singapore to introduce nude nights. No membership was required.
This incarnation at 176 Telok Ayer Street closed down in mid-2007 and moved yet again to 18A Hong Kong Street, across the road from the Central near Clarke Quay MRT station.
10 men's club
[
]
On 10 September 2021, the sauna reopened at its current location and fourth premises at 323 New Bridge Road (telephone number 63278870; email address info@tenmensclub.com), in the same building as and just next to the now-defunct gay sauna Queen Resort which was at 325 New Bridge Road. Its former second and third premises were along Pagoda Street, near the Chinatown MRT Station. The entrance to its second premises was only accessible by a lift beside the "XIANG" barbecued meat shop and beside the overhead bridge of the Chinatown MRT Station. It was originally situated one floor below Mox Bar at 21 Tanjong Pagar Road when it first opened in mid-2007. Its main attraction there was its central location, smack in the middle of the gay disco district.
Keybox
[
]
[2] Initially located at 790 North Bridge Road (at the southwest corner intersection with Jalan Klapa), tel. 6299-4121. The entrance is right at the corner on North Bridge Road. Be careful not to mistake the door with the "Spa" sign right next to it as the entrance (this goes to a two-storey straight spa, not to Keybox). Gay sauna located at the quieter end of North Bridge Rd, a short walk from Bugis and Little India or the Lavendar MRT Station. This secluded and quiet sanctuary for relaxation is attracting a regional crowd (Chinese, Pinoys, Malay, Thai, Indonesian, etc.) as well as locals and international visitors of all ages. Facilities include TV lounge with Net stations, hot tub, steam room, gym, designated smoking room, private cabins and dark areas. Check their website for theme nights.
It later relocated to 17, Upper Circular Road, occupying the same unit taken up by the now-defunct Club One-Seven.
Hook Club
[
]
[3] - Taking over the premises of Cruise Club which closed down in late 2019, it opened in January 2020 and advertises itself as a "private gentlemen's club serving the discerning few" with facilities including a gym, lockers, a maze, steam room, networking arena and a cosy cafe.
Historical
[
]
Spartacus
[
]
The first gay sauna in Singapore opened in 1997 by pioneering entrepreneur Max Lim. It was 3 storeys of hedonism, with a daily gay disco on the ground floor fringed by an overhead observation deck, and showers, a gym and sauna above that. It was strict about sex at first, displaying signs which read, "No obscene acts allowed", but the rule was gradually relaxed after everyone realised that the police did not bother to harass its patrons. The sauna could be recognised immediately from its external facade because of its colossal signage and the painted sketches of nude gladiators on its external wall facing South Bridge Road, near its junction with North Canal Road.

It experimented with the novel concept of giving its customers the option of buying shares in the business. It also pioneered services like offering upmarket buffet meals on its premises, but unfortunately, demand for the meals and disco was poor, even though the spa facilities were a resounding success. It closed in late July 1999 due to high rental costs and other factors.

Stroke
[
]
The successor to Spartacus under the same management, located at 22 Ann Siang Road, it had a spell of success from 2000 to 2002 when it was the only gay sauna in Singapore and also the first to open 24 hours a day, all year round. The opening of other gay saunas to break its monopoly forced its owner to move into newer premises to refocus its strategy two years later.
Rairua
[
]
A 4-level sauna along Neil Road, the brainchild of gay activist Alex Au, it opened in 2002 and positioned itself as Singapore's first luxury gay sauna, with prices to match. Its reputation for cleanliness was superlative as employees were tasked to clean the dark rooms every hour and the hot pool was completely drained of water and scrubbed once every few days. The name "Rairua", essentially meaningless, was chosen because it was cheaper to buy a domain name on the Internet for advertisement purposes which was not a popular word or words which would be hotly contested by other entrepreneurs.
It pioneered Singapore's first 'skin nights' touted as 'all nude, all floors, all night', a concept that unexpectedly proved so popular amongst supposedly 'conservative' Singaporean gays that such nude nights spread to all saunas within the span of one year and continue to be the major draw for all local gay saunas today. However, initially, patrons were coy and reluctant to parade in the altogether, so "Sarong Nights" were introduced as an aperitif in which semi-transparent plastic sarongs were handed to customers to wear instead of requiring complete nudity outright. As Singaporeans got used to the idea, it became easier to introduce the classily named "Simply Skin" nights in which nudity on all the upper levels was strictly enforced by an employee stationed at the base of the ground floor staircase. Rairua also organised special events like cultural talks, personalised photography [4] and naturist art sessions, and erotic dancing by showerboys. Unfortunately, due to the expiry of its lease and disagreements with its landlord over maintenance, the proprietor and his business partners decided to close it down without any prior announcement on Monday, 25 April 2005[5].
In June 2021, the renowned inclusive lifestyle PULSE CLINIC in Bangkok had opened their overseas branch in Singapore (PULSE Clinic Singapore) at 118 Neil Road at the exact location Rairua.
[6] 45 Ann Siang Road #02-02 just behind Maxwell Food Center and a 5-min walk from the Tanjong Pagar MRT station, tel: 6222-2252.
The third sauna established by entrepreneur Max Lim in 2003, its competitive advantages are its budget entry fees, 24-hour opening times and a 'barracks' containing individual rooms for those desiring to stay for prolonged periods. It pioneered the concept of theme nights, which later spread to all saunas. This introduced variety and catered to subsegments of the gay crowd such as chubs, foam party lovers, minority races, foreigners and sun worshippers. It also experimented, for a short period, with an a la carte restaurant on the ground floor, a transvestite cabaret and male undergarment/swimming trunk fashion shows. It was the only sauna to proudly hang a rainbow flag, an LGBT icon signifying diversity, outside its main entrance. It is located next to Ann Siang Hill, already a popular cruising ground. Membership is no longer required.
Towel Club
[
]
Former website:[7].
Opened in 2005, it was located at 6 Loke Yew Street, easily accessible via the City Hall MRT station. Tel: 6336-6328.
It had private suites, group areas, a steam room, jacuzzi, hydrojet cool pool, cafe and private sun deck. Open Mondays to Fridays from 4pm and on Saturdays and Sundays from noon. The crowd was a mix of locals, expats and visitors. It was billed as Singapore's largest gay sauna and also the most expensive. Its monthly, hugely popular nude nights were innovatively called "full moon parties". The latter were held once a month on the 15th day of the Chinese lunar calender during which youthful attractive patrons were the greatest attractions. It was consistently ranked as the most popular sauna in Singapore through various polls.
It closed down end 2007. Their website announced that it would open at a new location but never did. One source reported that the owners were negotiating a lease for a unit near Outram MRT Station but the final outcome was uncertain.
V-club/Sphere
[
]
7 Mosque Street, near Chinatown, tel: 6221-2729.
V-club was a 3-level sauna appealing to a mainly Chinese-educated clientele which opened in the mid-2000s. It has the most nude nights in a week - on Fridays, Saturdays and Sundays. A unique feature of the sauna was a room next to the showers on the topmost floor which had water-filled mattresses, resembling waterbeds, with a hose nearby, presumably for "water sports". Snacks and drinks could be obtained on the ground floor. After a couple of years of operation, it underwent a facelift and changed its name to Sphere. It closed down on Sunday, 11 March 2007[10] despite a rumoured attempt at keeping the enterprise afloat via an infusion of funds from an investor.
Blue Heaven
[
]
2 Jalan Pinang, near Bugis Junction outside the CBD. Parking is available at the Golden Landmark Hotel. The Bugis MRT station is closest. From here, it is a 5 min walk in the direction of Sultan Mosque. Tel: 6295-5668.
Established by naturalised Frenchman Jacques Marly who was a chef-turned entrepreneur, it had a full gym, a cafe with free Internet access (the first gay sauna to offer such a service), and a large steam room. The entrance fee was inexpensive and no membership was required. It was patronised by a crowd of all nationalities. Nude nights were on Sundays; Thursday nights were for 20-somethings only. Another 4 men were arrested here in April 2005 in a police raid masquerading as a night-time fire-safety inspection. It ceased operating in mid-2005.
Diamond Health Centre
[
]
05-01, Sultan Plaza, 100 Jalan Sultan near its junction with Beach Road, tel: 6392-2396. It is unique amongst gay saunas in that it charges a standardised entry fee of $19 and that it closes relatively early even on weekends.
It started as a straight sauna offering massage by women masseuses, but gradually gained a predominantly gay, elderly Chinese-educated clientele. This phenomenon of homosexuals eventually forming the majority of patrons in a previously straight establishment is affectionately locally known as "colonisation". It was the first sauna to have a coin-operated karaoke machine on its premises, free buffets and Hollywood/Hong Kong movie screenings, all of which proved to be very popular. It closed in early 2005 for renovations and reopened for business on 29 May 2005 with a relocated entrance but has, since the latter date, been patronised mainly by elderly straight Chinese customers, making it more of a mixed sauna again. Recently Wednesday nights have been promoted for chubs and their chasers, with this phenomenon spilling over into the weekends.
Y Club
[
]
Website:[12] (now defunct).
Located at 16A, Smith Street in the Tanjong Pagar area, it opened in November 2006, advertising itself mainly through the Trevvy website. It initially billed itself as a no-frills sauna and charged only $6 per entry at all times, with no membership required.
Absolute
[
]
On level 2, 32A Pagoda Street, exactly where the now-defunct disco, Niche, used to be. Tel. 6423-1632. Singapore's first sauna to serve alcohol has a spectacular rooftop bar with gorgeous views of surrounding Chinatown. Protected from weather (and prying eyes on their fully nude nights), this is certainly the city's loftiest vantage for spotting new friends. The 5-floor facility is thoroughly modern with contemporary design touches and plenty of spaces to play. Level 2 contains the reception area, lockers, two Internet stations, TV and reading lounge, plus steam room and showers. The floors above feature plenty of private cabins, dark corners, and a maze, all well-stocked with safety supplies and cleaned at regular intervals. Check their website for operating hours and special theme nights including come-as-you-are martini nights, nude nights and free entry nights for youth. Mixed ages and races. Open until dawn on Fridays, Saturday nights and the eve of public holidays. The entrance fee at $26 is the steepest for any gay sauna in Singapore but it also has the most good-looking crowd.
Club One-Seven
[
]
An upmarket sauna at 17 Upper Circular Road between Boat Quay and Clarke Quay. The Raffles Place MRT station is closest. Tel: 6223-0017.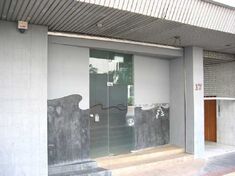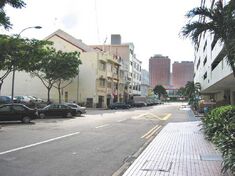 Nude nights start on Friday from 7pm till Saturday morning. Saturdays from 7pm to midnight are 'short towel', and after midnight it is 'skin'." It was the first to have an al fresco swimming pool which later had to be covered up, as office workers in the neighbouring building could have a bird's eye-view of the frequently naked men lounging around the poolside. The floor above, which was formerly occupied by a bank, was acquired and renovated at great expense in 2004 which effectively doubled its cruising space. Two men were arrested here by undercover policemen for homosex in 2003. Their penalty was commuted from a potential 2-year jail sentence under section 377 of the Singapore Penal Code to a mere $600 fine under section 20 of the Miscellaneous Offences Act in what may be a landmark ruling in Singapore legal history, as far as gay rights are concerned.
Hercules Club
[
]
Situated at 4 Jln Klapa, tel. 6296-1018. No membership required. Three floors of facilities include a large hot jacuzzi, a steam room, designated smoking room, large play rooms, a mini cinema-style TV room, two Internet stations, dark maze and a small lounge. Theme nights such as chub and chaser, skin night, young night. Mostly Chinese locals, but everyone is welcome at this friendly, comfortable neighborhood sauna. Open from Sundays to Thursdays, 10:30 am till midnight. On Fridays, Saturdays and on the eve of public holidays, it closes at 2 am. It is run be the former Diamond Health Club management. It now attracts a new group of young people below 30s because they offer a 1-for-1 visit if you fall below that age. Tue skin nites have lately been popular with daddies and sons, chubs, cubs, bears and muscular men. Expect a lot of senior people there. During the weekends from Friday to Sunday, there is a mixed crowd who are keen to use the steam room andjacuzzi. The entry fee is S$15.
Queen Resort
[
]
Situated at #02-00 325 New Bridge Rd, tel. 6222-2252. It is managed by well known sauna entrepreneur Max Lim and was formerly named Heater Room. It is a large, 5-storey men's complex offering sauna, gym, spa massage. It also includes Queen Resident[17] which provides gay barrack rooms for short- or long-term accommodation. Their "MPG" (Man's Playground) offers two hot jacuzzis, steam, dry sauna, single and sharing bathrooms, event room, private cubicles, "Obstacle Room," resting area, 6 free Net stations, two TV lounges, full-body sun tanning deck, Island Bar serving food and drinks, reading and chat area, and designated smoking areas. CCTV security in locker area. They aim to attract an multi-cultural crowd including western, Chinese, Indian, Malay and Thai men with special event theme nights to match. Max has also set up an online social networking service called Men Meet Men[18],[19] which is a further development from his now-terminated maleculture.com website when he was running his former saunas Stroke and Raw at the Ann Siang area.
See also
[
]
References
[
]
Acknowledgements
[
]
This article was written by Roy Tan.