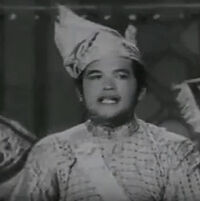 Paduka Sri Sultan Mahmud Shah II ibni al-Marhum Sultan Ibrahim Shah (original name Raja Mahmud) (1675–1699) was the 10th Sultan of Johor, Pahang and Lingga who reigned from 1685 to 3 September 1699.
He was the last in line of a dynasty of the Sultanate of Johor founded in 1530 by his grandfather, Sultan Alauddin Riayat Shah II and descended from the Sultans of Malacca.
Alexander Hamilton, an English sailor who visited Johor Lama in 1695, wrote about the king's homosexuality.

Government
[
]
As he was just a 10-year old boy when he was installed as monarch upon the death of his father Sultan Ibrahim from poisoning on 16 February 1685, Sultan Mahmud Shah II ruled under the joint regency of his mother and the Bendahara (Chief Minister) Paduka Raja (His Majesty) Tun Abdul Jamil until the death of the latter on 27 July 1697. After Sultan Mahmud took over the reins of government at the age of 22, he moved its central administration from Riau to Johor Lama, a town was presided over by the Temenggong, and built a royal palace there. The Sultan then became a despot and his rule was associated with tyranny which caused domestic unrest.
Personality traits
[
]
In the 19th century Malay chronicle Tuhfat al-Nafis written by Raja Ali Haji of Riau, there is a story describing the temperament of Sultan Mahmud. Based on this account, he is mostly remembered for his decadence and cruelty, marking a shameful end to his dynasty. Employing subtlety in his narrative, Raja Ali Haji attributed the personality quirks of the Sultan to the fact that he was married to a peri (type of female jinn) who was so jealous that she did not allow him the opportunity to be with any human wife for long.
Nevertheless, Sultan Mahmud did have several wives but is said to have slain any of them if they had the misfortune of becoming pregnant. Perhaps this could have been the result of his fear that the birth of a son would enable rivals to depose him. After all, he himself had come to power at a young age through a palace conspiracy that led to the poisoning of his father Sultan Ibrahim by his wives.
He was eventually reputed to have inherited a homosexual disposition such as that of the people of Lot.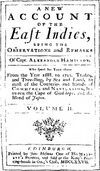 Alexander Hamilton, an English sailor who visited Johor Lama in 1695 wrote about the peculiarity of the Sultan's behaviour. This was corroborated by the Dutch delegate to Johor in 1699 which reported that the Sultan was too young and difficult to control. He would spend his time indulging in shameless pleasures and killing people at will. His lust was more partial towards beautiful men. Hamilton, on pages 51 and 52 of his book A New Account of the East Indies[1] published in Edinburgh in 1727, recounted the following tale:
"In Anno 1695, their King was a Youth of twenty Years of Age, and being vitiously inclined, was so corrupted by Adulation and flagitious Company, that he became intolerable. I went to Johore Lami at that Time, to traffick with his Subjects...
He was a great Sodomite, and had taken many of his Orankays or Nobles Sons, by Force into his Palace for that abominable Service. A Moorish Merchant, who was a Freighter on board my Ship, had an handsom Boy to his Son, whom the King one Day saw, and would needs have him for a Catamite. He threatned the Father, that if he did not send him with good Will, he would have him by Force. The poor Man had taken an House close by our Ship, and immediately came with his Son on board, imploring my Protection, which I promised him."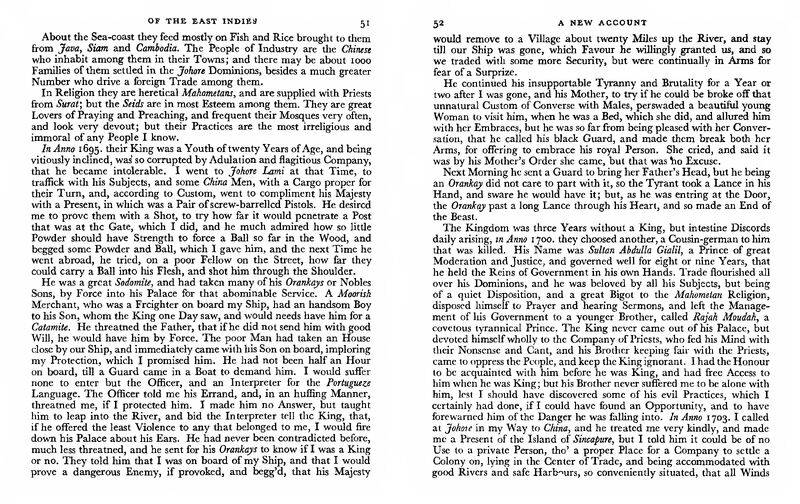 "He continued his insupportable Tyranny and Brutality for a Year or two after I was gone, and his Mother, to try if he could be broke off that unnatural Custom of Converse with Males, perswaded a beautiful young Woman to visit him, when he was a Bed, which she did, and allured him with her Embraces, but he was so far from being pleased with her Conversation, that he called his black Guard, and made them break both her Arms, for offering to embrace his royal Person. She cried, and said it was by his Mother's Order she came, but that was no Excuse."

Murder of admiral's wife
[
]
The culmination of his tyranny was to kill the wife of one of his military chiefs, Megat Seri Rama. In 1699, pirates were raiding the shores of southern Johor, from Mersing to Pulau Penyengat and Riau. Laksamana (Admiral) Megat Seri Rama, also known as Laksamana Bentan after his island of origin, Bintan, was ordered to stop the menace. He left behind his beloved wife, Dang Anum, who was carrying a pregnancy close to term, while he went to quell the pirate attacks.
His absence presented an opportunity for a former palace officer, Tun Bija Ali, who was jealous of Megat Seri Rama, to plot against him. Dang Anum craved a piece of jackfruit plucked from the royal orchard that was en route to be presented to the Sultan. The penghulu (head of a sub-district) who was delivering the fruit to the palace sympathised with Dang Anum. He stole a piece of jackfruit and offered it to her. The Sultan, who noticed that the fruit had been cut before he could taste it, was outraged at the penghulu's action. His thoughts were also poisoned by the jealous palace officer who said that Dang Anum's deed had obviously brought shame to the Sultan, leaving him to eat the rest of the fruit after her. The Sultan summoned the woman to the palace for punishment. Desperate to preserve her life and that of the child she bore in her womb, Dang Anum told the Sultan that the fruit she ate was for her child. The Sultan asked for proof and the woman's abdomen was cleaved asunder. According to the fable, the perinatal foetus was discovered with a piece of the jackfruit. The heinous murder was kept secret from all the palace's inhabitants.
Assassination
[
]
Admiral Megat Seri Rama returned from the battlefield at Linggi on the orders of the Sultan and was informed of the tragic slaughter of his beloved wife and unborn child at the hands of the Sultan. He was determined to seek revenge. Together with Bendahara Paduka Raja Tun Abdul Jalil and other royal officials, they resolved to depose Sultan Mahmud. According to Malay custom, a king could be dethroned if proven to be insane or apostate. They agreed in a secret meeting to assassinate the Sultan.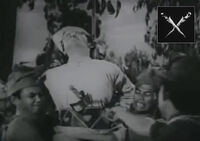 However, there was a chieftain called Orang kaya (wealthy person) Seri Bija Wangsa of the Bintan Penaung Orang Laut (Sea People) tribe who was against the plot because he did not want to rebel against the Sultan. In order to successfully execute the plan and maintain confidentiality of the important mission, Seri Bija Wangsa was killed by a supporter. This chieftain was a key figure from the Orang Laut of the Riau-Lingga Sultanate who had assisted the Admiral in the Johor-Bugis war in Linggi. The Orang Laut were furious and sought to avenge his death. Megat Seri Rama assumed the onerous duty of administering the coup. On Friday, 3 September 1699, when the 24-year old Sultan proceeded to the mosque for Friday prayers and was being carried up (dijulang in Malay) in a royal litter or dais/palanquin by his men, he was ambushed and stabbed to death by Megat Seri Rama. Supposedly, as he heaved his last breath before expiring, the Sultan cast a curse which forbade all people from Bintan and 7 generations of the Admiral's descendants from treading the grounds of Johor Lama in Kota Tinggi for eternity or they would vomit blood until they died. Tragically, Megat Seri Rami was also killed by the Sultan's henchmen in the altercation.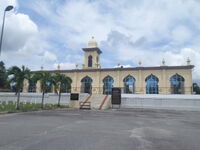 Posterity would be destined to know the Sultan better as Marhum Mangkat Di Julang (the one who died in his palanquin; mangkat being the Malay word referring specifically to a royal death). The tomb of the monarch is called Sultan Mahmud Mangkat Di Julang Mausoleum and is located in Kampung Makam (Village of the Tomb) near Kota Tinggi, Johor[2]. Hence, Sultan Mahmud is also known as Marhum Kota Tinggi. Laksamana Megat Seri Rama was buried at Kampung Kelantan, also near Kota Tinggi.
According to people in the southern state, there exists a descendant of Megat Seri Rama who will develop a headache and vomit blood whenever he visits the site of the Sultan's murder. With Sultan Mahmud's demise in 1699, the lineage of the rulers of Johor became severed from the descendants of the dynasty of the King of Malacca.

Descent
[
]
After Sultan Mahmud's death, his Bendahara Abdul Jalil declared himself the next Sultan of Johor. Upon ascending the throne, the new Sultan Abdul Jalil IV killed all the wives of Sultan Mahmud in order to avoid the possibility of any future claims to the throne. However, according to the Hikayat Negeri Johor (Chronicles of the State of Johor) and the Pahang Manuscripts, one wife, Che Mi, managed to escape to Minangkabau and gave birth to Raja Kecil.
Less than two decades later in 1717, Raja Kecil would assemble a fleet from Minangkabau and succeed temporarily in ousting Sultan Abdul Jalil's successor Sultan Sulaiman to gain the Johor Sultanate, basing his legitimacy on the claim that he was the posthumous son of Sultan Mahmud Shah II. The latter, in his childhood, had apparently been evacuated, by a nobleman, from Malacca before its fall to the Portuguese to Pagar Ruyung. The daughter (Che Mi) of the nobleman was later married off to Sultan Mahmud and bore him a son, Raja Kecil.
Owing to the upheavals in the palace caused by the odd behavior of the Sultan, the nobleman rescued his grandson Raja Kecil from the environment. Raja Kecil assumed the title of Sultan Abdul Jalil Rahmat Shah upon his coronation and ruled Johor from 1718 to 1722.
However, Bugis mercenaries that assisted Raja Kecil in his campaign to usurp the throne changed sides and he was eventually forced to flee to Siak, where he founded a new Sultanate.
Sultan Mahmud Shah II in popular culture
[
]
The legend of Sultan Mahmud Shah II is retold in a 1961 Malay movie by Cathay-Keris Film Productions entitled Sultan Mahmud Mangkat Dijulang. It was filmed in Singapore, directed by K.M. Basker and starred M. Amin as the Sultan.
Synopsis:
Based on the royal and political events during the heyday of the Malacca Sultanate. A member of the Sultanate, Megat Datuk Seri Rama, successfully defeats a group of pirates, and rescues a local beautiful woman in the process. The king, Sultan Mahmud, was delighted with his victory for his kingdom and promotes Megat Datuk Seri Rama to Rear Admiral Datuk. This leads to resentment and jealousy from another member of the court, Bija Tun Ali, especially after Rear Admiral Megat Datuk Seri Rama marries the woman he rescued. Bija Tun Ali then leads a conspiracy against him which ultimately leads to tragedy and upheaval in the kingdom.
The film, however, did not depict the Sultan's homosexuality as the topic was taboo in the 1960s.
Credits
[
]
Story and screenplay
[
]
Cast
[
]
Maria Menado as Wan Anum
Nordin Ahmad as Laksamana Megat Seri Rama
M. Amin as Sultan Mahmud Shah II
Mahmud June as Tun Bija Ali
Mustapha Maarof as Tun Aman
Siput Sarawak
Wahid Satay
Rest of cast
[
]
Ibrahim A.B.
Sabri Ahmad
Yem Aminah
Mak Dara
Sumantri Gazali
Arshad Haji
Mariani
Shariff Medan
Dollah Sarawak
Yem
Abidin Zainal
Music
[
]
Cinematography
[
]
Director of photography
[
]
Film Editing
[
]
Art Direction
[
]
Second Unit Director or Assistant Director
[
]
Art Department
[
]
Hai Lip Yeo - storyboard artist
Sound Department
[
]
Cheng Hung Moh - sound editor
Lim Chye Wang - sound editor
Costume and Wardrobe Department
[
]
Location Management
[
]
D'Cruz S.A. - location manager
Music Department
[
]
Ghani Salleh - composer: theme music
Medan Shariff - lyricist
References
[
]
See also
[
]
Acknowledgements
[
]
This article was written by Roy Tan.