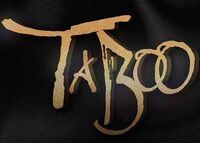 Taboo is Singapore's longest-running and very popular gay dance club. It is located at 65/67 Neil Road, Singapore; telephone number 6225-6256.
It brands itself as indisputably one of the hottest boutique dance clubs in the alternative scene since 1997. The club has evolved with time and has witnessed an increase in patronage by fun-loving mainstream clubbers.
The nearest MRT stations are Tanjong Pagar MRT station and Outram Park MRT station.
The club's founder, proprietor and manager is Addie Low.
Taboo first opened in November 1997 and was originally located at #01-02, 21 Tanjong Pagar Road, Singapore 088444. During the 7 years of its operation there as a pub-cum-disco, it grew to be one of the most popular gay clubs with the trendy young crowd and attained a quasi-iconic status. Some patrons recall that it had a smoking and non-smoking section separated by a waterfall wall.
It closed its doors at Tanjong Pagar in August 2004 and the unit which it occupied, plus an adjoining space were taken over by another gay disco, Happy, a joint venture of Alan Seah and Glen Goei, and later still by Play in early 2007.
Taboo moved to an interim location at 38/39 Craig Road and called itself Water Bar; telephone number 6221-5739. It instantly drew a large crowd because of Taboo's reputation and was just as crowded on weekends. It spun house, techno and trance music.
In 2006, the club's management closed down Water Bar and moved to 65/57 Neil Road where it called itself Taboo again. It has remained at this address ever since.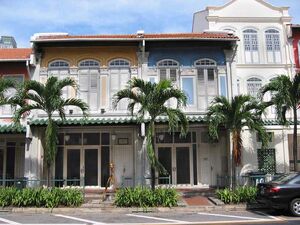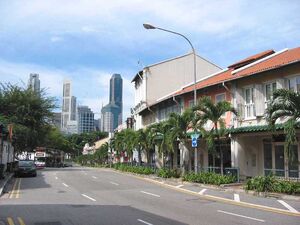 The boss Addie Low, his management and waiters (almost all straight due to hiring policy) are very friendly. Taboo occasionally features internally renowned disc jockeys such as DJ Shigeki who took up a residency there and hosted its Flirt party in 2008. Cruising in the facilities happens, but it is best to be discreet. It is a good place to pick someone up and head home or to a sauna. Its patrons are a mixed crowd, including lesbians. All races party here, so it is extra fun. It is busiest on Friday and Saturday nights with many clubbers coming on both days.

On 2 August 2012, Singaypore uploaded a video of Taboo to YouTube showing a full house at the club on Saturday, 28th July 2012. https://www.youtube.com/watch?v=xTPJIEPlF2M
See also
[
]
References
[
]
Acknowledgements
[
]
This article was written by Roy Tan.