In January 2021, a transgender student who wanted to be known only as "Ashlee" wrote a Reddit post that detailed how the Ministry of Education had allegedly prevented her from receiving hormonal therapy to treat her gender dysphoria. In response, a group of protestors demonstrated outside the Ministry building, waving placards that read "#FixSchoolsNotStudents" and "Trans students will not be erased". The viral post and the conversations that ensued thereafter, including civil society debates, ministerial statements and a parliamentary response, surfaced the many issues young queer people encountered on a daily basis and threw into the spotlight how the State treated transgender students.

Reddit post
[
]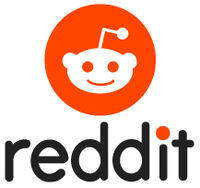 On Thursday, 14 January 2021, an 18 year-old transgender student using the pseudonym of Ashlee wrote the following Reddit rant that detailed how the Ministry of Education (MOE) had allegedly prevented her from receiving hormonal therapy to treat her gender dysphoria[2]. More specifically, it was posted on /r/SGExams, a subreddit with over 76,000 members which was a frequent haunt for students and young adults sharing their frustrations with school life. In summary, the student was diagnosed with the condition in 2019. The following year, when starting her Junior College-level education, she informed the MOE of her diagnosis via her school. The Ministry replied that this was a new issue and it would like to work with the student to learn more about it. Ashlee's parents consented to her seeking treatment and made an agreement with her doctor that she would only start hormone therapy when she turned 18. Her classmates and teacher were also supportive. However, upon turning 18 in August, she was shocked when her doctor told her that the MOE had intervened, blocking the treatment request. This caused her mental trauma and affected her ability to pass as female. Eventually, she took to Reddit to air her grievances in a post that went viral on social media. Under Reddit's democratic system of users determining what content became more visible based on their up- or downvotes, her post quickly shot to the front page of /r/SGExams and became the most upvoted post in the history of the subreddit[3].
"[Rant] Transgender Discrimination in Singapore Schools and MOE's denial of mental health issues
Note: I am posting this on a throwaway as I am an active redditor to avoid disclosing my main account containing information that I'd like to not reveal. However, some of you may know who I am.
Having been essentially barred from returning to lessons in my government MOE school, I have become a target of the MOE. To give a bit of background, I am transgender male-to-female, using she/her pronouns. I used to attend an all-boys' primary school and it was the worst period of my life - I couldn't fit in and constantly got bullied because I was 'too soft' and 'needed to man up to the bullies'. Despite being there, I always wanted to dress like girls, have a typical female hairstyle etc. Things took a turn ever since I entered a co-ed secondary school; I started making more friends and understanding my identity. I was then taken to the gender clinic at the IMH. However, since getting a medical diagnosis of gender dysphoria from the IMH, my schooling life in the MOE system has gone from great to utter trash, pretty much forcing me to transfer from my current school to a polytechnic course which is not really ideal and not exactly in line with what ambitions I had in mind. (Gender dysphoria is listed as a disorder under Gender identity disorders in the ICD-10 by the WHO)
Here's a timeline: ever since getting the diagnosis, I informed the MOE of it through my JC, and the reply from the MOE according to my school's administration was simply that 'This is a new issue and we would like to work with you to learn more about it.' All was well for several months, though rules were vague given that I had a proper diagnosis from a qualified doctor. My classmates and subject tutors are highly supportive. Then, as I was about to undergo hormone therapy (a treatment explicitly stated in the ICD-10, again, and recommended by the multiple doctors attending to trans patients in Singapore) the request was suddenly blocked as the MOE had intervened, apparently for the reason 'students in MOE schools are under our control, and we have every right and say over their treatment'. This meant that my doctor had to call off the referral, causing me further mental trauma as this affected my ability to pass and present as a female. Alongside this, I was informed that I had to cut my hair to fit the boys' hairstyle in the handbook, and that I was specifically to wear the male uniform; that could probably have slipped under the radar but it seems unlikely as all these troubles started in the same month. In addition, if I became unable to fit in the boys' uniform if I somehow got hormone therapy, I would be expelled from school, instead of being allowed to wear the female uniform. The principal's explanation for this was that 'due to your presentation, you would be as disruptive to the school environment as a student with severe autism'.
What right does the MOE have over the MOH? Why is the MOE interfering with my medical care, and the irony of MOE advocating for mental health issues. I cannot speak for others, but in my experience, these are outright lies and just a farce to gain support from the younger generations of students.
Update: MOE has posted a complete denial of this issue on Facebook. That is an outright lie, contradicts what I was told by my doctor, and I am sure my classmates can vouch for me. In addition, they do not respect my pronouns and instead intentionally misgendered me (against the advice and recommendations)"
Another Redditor by the name of "anakinmcfly" commented:
"Speaking as one of the people running TransgenderSG: there have been much worse cases, involving multiple violations of basic human rights / child abuse and trans students in Singapore killing themselves because of decisions made by schools/MOE to keep them from transitioning or prohibiting their doctors from giving them HRT. We highlighted some case studies in our report for the Universal Periodic Review later this year.
One particular case was bad enough that the kid did an interview with a journalist ally (escalating to MP and higher did not work, and ended up making things worse because anti-LGBT people fill the higher ranks of govt, and they found out), but eventually we decided not to run it. The problem with going public is that most of society is still very anti-LGBT, especially when it comes to trans youths, and the likelihood of backlash risks making things even worse than they are and putting more lives at risk.
As a stopgap measure, a few trans orgs are working on launching a trans study support scheme to help trans students take the national exams as private candidates, since a lot have been forced out of schools. (Sometimes very good schools.)"
Reaction of public
[
]
The following day, even before Ashlee's narrative gained the attention of the mainstream media, her story had already spread like wildfire across a host of social media sites and alternative media outlets. The first reports of the account by media outlets emerged on alternative platforms like The Online Citizen and Dear Straight People. Many netizens initially expressed disbelief at Ashlee's rant, while others expressed their outrage and indignation at the way she was treated.
Transwoman activist Lune Loh recalled seeing Ashlee's story on her Facebook feed and immediately resonated with the account. She said: "[Ashlee] could well have been a fake person... but I realised that she could not have been fake because whatever she had shared is real. It's everything generations of trans women and trans femme people in Singapore have faced." For Loh, it was the hair that got her goat becasue it reminded her of her own negotiation with teachers about how she had to present herself or else be barred from access to education. She explained:"Everything just came together. There's a lot of history of disciplinary action and trauma. After MOE sent the first response, of course we're angry. We have seen this happen before and nothing has changed." At first, Loh and her fellow activists resorted to what many Singaporeans did when confronted with injustice - write to their Members of Parliament and use official channels to raise their concerns.
MOE's response
[
]
Two days later, on Saturday, 16 January 2021, the Ministry of Education posted the following statement on its Facebook page[4]:
"MOE is aware of the Reddit post which claimed that MOE had interfered with a student's hormonal treatment. This is not true.
We invite the student to approach the school to clarify and discuss how the school can support his schooling better.
MOE and schools work closely with and respect the professional advice given by MOH's healthcare professionals. We are not in a position to interfere with any medical treatment, which is a matter for the family to decide on.
All schools have a duty of care to students and will work closely with parents and medical professionals. We encourage students who experience unkind behaviour from peers to approach the teachers or school leaders as they are committed to keep students safe."
Ashlee speaks to media
[
]
In response to MOE's statement, Ashlee said that it was a lie, adding:: "In addition, they do not respect my pronouns and instead intentionally misgendered me."
She revealed further details to the press, explaining that she was diagnosed with gender dysphoria in 2019 and that the problematic situation with MOE and the school began around February 2020. She requested that the school not be named for fear of repercussions for speaking to the media and also asked to be referred to by she/her pronouns. Ashlee recounted that when her parents informed the school that they approved of the treatment, she was threatened with expulsion should any physiological changes take place that prevented her from wearing the uniform for boys. Despite the school knowing about the diagnosis, it later took issue with the length of her hair and required it to be cut.
The student lamented that the Ministry's statement did not address any of the issues laid out in the Reddit post. She notified the school's management of her diagnosis in March 2020 and was asked to produce a letter from the IMH psychiatrist to confirm this. The letter was given to the school and MOE that same month. Ashlee elaborated that MOE, through the school, told her it would work with her to understand her diagnosis and make school conducive for her. During this time, the school's year head and counsellor also sat in for at least one of Ashlee's appointments with the psychiatrist. Some school rules were relaxed during this period, for example, she was allowed to use the wheelchair toilet at school.
However, things took a turn in August 2020, when Ashlee was to proceed with hormone replacement therapy with a referral letter from the psychiatrist. It was then that she was informed by the psychiatrist that MOE had told the doctor to consult the Ministry before any decision could be made regarding treatments for transgender students. Because of this, she had yet to receive the letter to begin hormone replacement therapy. The school also called for a meeting with Ashlee and her father in October that year to discuss the issue. The principal, two vice-principals, discipline master and school counsellor were present at the meeting. During the meeting, Ashlee said she was told that the school would not allow her back in should she decide not to cut her hair. She added that the school's management told her she would have to continue to wear the boy's uniform, and if hormone replacement therapy resulted in physiological changes that prevent her from doing so, she would be expelled from school.
According to Ashlee, the school's principal also requested, should the hormone therapy proceed, to work personally with the endocrinologist to limit the dose of hormones so that expulsion was unlikely to happen. However, she had read reports online, which said that limiting the dose could cause additional side effects such as osteoporosis. Because of the ordeal, she had applied to be transferred to a polytechnic. "At the time of making the post, I thought there was no hope in continuing (at the school) because of all the trouble," she lamented.
A classmate of Ashlee's, who spoke on the condition of anonymity, said that just before the Reddit post was made, she saw her getting called out by the discipline master on 11 January 2021 for leaving her hair long. "Everyone was surprised because they let her keep long hair last year," the classmate added. "I'm not sure what (the discipline master) said, but Ashlee didn't turn up for school for the rest of the week."
Joint statement from MOE and IMH
[
]
Final decisions on the use of hormonal therapy "rest with clinicians and their patients", said the Ministry of Education (MOE) and Institute of Mental Health (IMH) in a joint statement on Thursday (Jan 21).
This comes after an 18-year-old student said in a Reddit post on Jan 14 that the Education Ministry had intervened with her treatment, preventing her from obtaining a doctor's referral letter to begin hormone therapy.
MOE denied these claims two days later, saying that it was "not true" that it interfered with the student's hormonal treatment, and invited the student to approach the school to "clarify and discuss how the school can support his schooling better".
READ: MOE says 'not true' that it interfered with transgender student's hormone therapy
The Education Ministry and IMH wrote in the joint statement on Thursday: "In treating individuals who are diagnosed with gender dysphoria, IMH clinicians will typically seek inputs from a wide range of stakeholders.
"The final medical treatment decisions involving the use of hormonal therapy rest with clinicians and their patients. Such treatments also require the written consent from parents (where minors are concerned)."
In the school setting, the schools work closely with IMH and the students' parents to support them and "maintain a conducive learning environment", the statement read.
DOCTOR TOLD TO CONSULT MINISTRY BEFORE TREATMENT: STUDENT
Speaking to TODAY last week, the student, who wanted to be known only as Ashlee, said that MOE's initial response did not address any of the issues laid out in the Reddit post.
Ashlee had asked that the school not be named for fear of repercussions for speaking with the media, and requested to be referred to by she/her pronouns.
She was diagnosed with gender dysphoria in 2019, she said, adding that the situation with MOE and the school started around February last year.
Ashlee had notified the school's management of her diagnosis in March last year, and was asked to confirm this via a letter from the IMH psychiatrist, she told TODAY. The letter was reportedly given to the school and MOE the same month.
MOE told her through the school that it would work with her to understand her diagnosis and make school conducive for her, she said.
The school's year head and counsellor had also sat in for at least one of her appointments with the psychiatrist, said Ashlee, adding that some school rules were relaxed during the time, citing the example of being allowed to use the wheelchair toilet.
But when she was to proceed with hormone replacement therapy in August, she was informed by the psychiatrist that MOE had told the doctor to consult the ministry before any decision could be made regarding treatments for transgender students, Ashlee told TODAY.
Because of this, she has not received the letter to begin hormone replacement therapy, she said.
Ashlee also told TODAY that during a meeting in October involving her father and the school management, she was told that she would have to continue wearing the uniform for boys.
If hormone replacement therapy resulted in physiological changes that prevent her from doing so, she would be expelled from school, she said.
According to Ashlee, the school's principal also requested to work personally with the endocrinologist to limit the dose of hormones so that expulsion was unlikely to happen.
Addressing this case, MOE and IMH said in Thursday's joint statement that the school is "committed to providing the education support the student needs to graduate", including via home-based learning.
"The school will continue to work with the parents and IMH medical professionals to support the student's education journey and well-being," the statement read.
"We urge all parties to respect the privacy of the family, so that the parents can have the space to decide what is in their child's best interest."
Statement of solidarity from Sayoni
[
]
In the midst of the debacle, Sayoni, a queer women's organisation, in coalition with other LGBT groups, published a statement and an accompanying graphic on its Facebook page to show support for the student[5]. The post described how transgender youths had to battle violence and discrimination, and recommended that medical advice be left to healthcare professionals. Furthermore, it mentioned that schools should not interfere with students' healthcare and medical treatment. A PDF of the statement can be downloaded here:[6].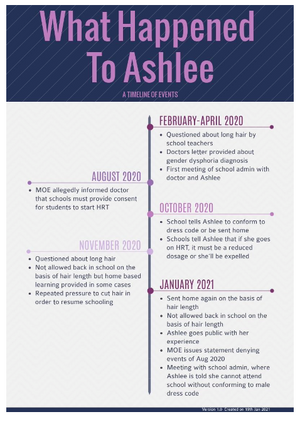 "Statement of Solidarity with Transgender Students in Singapore
1. We, the undersigned organisations, express our solidarity with Ashlee, the transgender student at Millennia Institute whose right to privacy, health, safety and access to education were violated by her school. We are deeply concerned about the lack of institutional regulations or policies that acknowledge and protect the rights of transgender students in Singapore. The facts referred to in this statement were provided to us directly by Ashlee to the best of her recollection and knowledge. For reference, we provide a complete timeline of events from Ashlee's perspective at the end of this statement.
2. Transgender youths often face violence and discrimination at home and in schools because of their gender identities or expressions. In a joint submission to the United Nations (UN) for Singapore's third Universal Periodic Review (UPR), Sayoni and TransgenderSG documented many such incidents, including where educational institutions sought to prevent transgender students from transitioning or pursuing hormone replacement therapy (HRT) while at school. TransgenderSG's 2020 nationwide survey found that over three-quarters of students who were out as transgender in school reported negative experiences ranging from bullying to sexual assault. A third of trans students stated that they did not feel safe at school, and almost half felt they had no one at school they could turn to for help.
3. Despite having parental consent to medically transition, Ashlee was informed by her doctor in August 2020 that MOE needs him to consult and work with schools before referring any student for HRT. On 23 October 2020, Ashlee's school leaders and administrators met with her and her father to inform them that should Ashlee choose to receive hormone replacement therapy, it would have to be at a reduced dosage. They told Ashlee that she would be expelled if physical changes from the hormones made her no longer able to fit into the boys' uniform.
4. On 5 Nov 2020, Ashlee was pulled out of class and reprimanded for her hair length. After returning home, the school called her father to inform him that Ashlee was not to return to school until she cut her hair. The school declined her request for home-based learning. Ashlee did not return to school for the rest of the school year from 6 Nov 2020 to 27 Nov 2020. On 11 Jan 2021, the first day of Year 2, Ashlee turned up at school only to be called up by the school administration within an hour and thrown out of the school compound because her hair length did not comply with the boy's dress code.
5. On 15 January 2021, Ashlee posted on Reddit about her experiences. MOE responded by issuing a statement denying their alleged interference in her hormone replacement therapy or that of any student. On 18 January 2021, the school met with Ashlee and informed her that they would not allow her to attend classroom lessons unless she complies with the hair and uniform requirements for male students, once again denying her right to education on the basis of her gender expression. An allowance was made for her to wear track pants and a polo shirt instead of the boy's uniform, on the condition she agreed to cut her hair.
6. We affirm that medical advice, in particular medical advice on hormone dosage levels, should be left to healthcare professionals. Schools should not interfere with a student's healthcare decisions and necessary medical treatments. In addition, schools should not punish - let alone threaten to expel - students for failing to adhere to gender stereotypes and binary gender roles, or invade their privacy by sharing their transgender identity without their consent.
7. Existing research extensively documents a higher prevalence of depression, anxiety, and suicidal ideation among transgender individuals. HRT is a life-saving treatment that has been proven to significantly reduce this prevalence and improve the mental health and quality of life of many transgender persons with gender dysphoria. In Singapore, a 2016 study found that nearly half of transgender women have had suicidal thoughts. Millennia Institute's ultimatum for Ashlee to choose between receiving an education or receiving medically necessary treatment violates her basic human rights to self-determination, privacy, personal autonomy and bodily integrity, as well as her right to education and the highest attainable standard of physical and mental health.
8. In 2019, the United Nations Committee on the Rights of the Child (CRC)5, which Singapore has ratified since 1995, expressed concerns over the persisting discrimination against lesbian, gay, bisexual, transgender, intersex and queer (LGBTIQ) children in Singapore and recommended the State to adopt comprehensive strategies, including providing sensitivity training for teachers. The Ministry of Education (MOE) has since expressed their commitment to meeting the mental health needs of students, and implementing measures to combat bullying based on sexual orientation, gender identity or expression at educational institutions. It is thus profoundly troubling and disappointing that MOE's official statement on Ashlee's allegations refused to acknowledge her gender identity and chose to misgender her by using male pronouns.
9. In response to the Ministry Of Education's denial of any involvement in withholding Ashlee's hormone replacement therapy, and their stated commitment to keeping students safe, we call upon the Ministry of Education and Institute of Mental Health to act on this commitment by working with LGBTIQ organisations to clarify and implement a uniform standard of care for transgender students and other LGBTIQ youths across all schools, in order to ensure safe and nurturing environments for all students regardless of their sexual orientation, gender identity and expression, or sex characteristics.
10. We invite all transgender and other LGBTIQ students who have faced violence or discrimination in schools to share your stories with us by emailing TheQueerCoalitionSG@protonmail.com.
Signed by: ACAVE, Aces Going Places, Bissu, Dear Straight People, Embrace Singapore, Equality in Education, Free Community Church, gayhealth.sg, Gender Collective, GLBT Voices Singapore, Heckin' Unicorn, IndigNation SG, Inter-University LGBT Network, Singapore, Jejaka, Kaleidoscope, Mates Gone Running, Minority Voices, My Queer Story SG, Nonbinary Singapore, Out in SG, Pelangi Pride Centre, Penawar, Pink Dot SG, Project X, Prout, Q Space, QUASA SG, Queer Friendly Chers, QueerNUS, Queer Singapore, Rainbow Parents SG, Ready4Repeal, SAFE - Supporting, AFfirming and Empowering our LGBTQ friends and family, Sayoni, SGRainbow, Singapore LGBT Law, SKRRT CENTRAL, tFreedom, Thebearproject, The Bi+ Collective Singapore - TBCSG, The Healing Circle.sg, The Purple Alliance, TransBefrienders, TransgenderSG, TransNUS, Trevvy, True Singapore Love, Young OUT Here, AWARE Singapore, ASEAN SOGIE Caucus, Asia Pacific Transgender Network, MARUAH, New Naratif, SG Climate Rally, soft/WALL/studs, The Greenhouse, Post-Museum, Allen Carr's Easyway (Singapore), I-REVIVE SG, Xpointo Media, Replica Software.

Protest at MOE
[
]
At 5pm on Tuesday, 27 January 2021, five people - including non-binary activist Elijah Tay, aged 19, transgender activist Averyn Thng, 24, transwoman Lune Loh, 24, activist Kokila Annamalai and writer Ng Yi-Sheng, 40 - staged a protest against transphobia in the education system. Calling for better treatment of transgender students, they stood outside the MOE building in Buona Vista holding pride flags and placards with slogans such as "#FixSchoolsNotStudents", "Trans students deserve access to healthcare and support", "How can we get As when your care for us is an F", and "Trans students will NOT be erased".
Photos by Ng Yi-Sheng[7]:
Two minutes after the group of five started holding up signs and taking photos, an MOE security guard emerged and told them to disperse. Ng and another protester complied. Shortly after that, plainclothes police officers appeared and attempted to get the remaining subgroup of three to disband as well but to no avail. One officer spoke to them about 'other avenues' but the trio replied that 'there have not been other successful avenues'." The situation took a sombre turn when an officer announced: "You've had 20 minutes of exposure." The officer clarified that they were being given a move-on order, and, if they did not obey, he would have them arrested. The protesters refused and were promptly apprehended and escorted away. The entire event unfolded within a span of thirty minutes[8]. Each person, if found guilty of taking part in a public assembly without a permit, could have faced a fine of up to SGD$5,000.
Video by Kirsten Han[9]:
Ng Yi-Sheng, the oldest of all the protesters by far, was summoned for a statement at Clementi Police Division Headquarters at 3pm the following day. Some friends accompanied him just in case he needed assistance. The demonstration was not Ng's idea - he was invited to take part. He felt the same kind of fears as anyone would and only agreed when he realised he would not be able to live with himself if he refused. He felt he was economically privileged and already had an established reputation that was not going to be greatly damaged by the incident. If trans youth wanted him to stand up as an ally and if they were willing to accommodate his fears enough to let him leave as soon as trouble arrived, then he could not refuse. The placard he held up read: "Trans students deserve access to HEALTHCARE & SUPPORT" on the front. But on the back, it said: "Your silence will not protect you — Audre Lorde". However, in retrospect, he thought it was too arcane and that perhaps it should have read: "To the young and to the not so old, I say, look at that horizon, follow that rainbow, go ride it. — Lee Kuan Yew." Ng was literally in awe of the courage and initiative of the four other protesters and the fact that three of them were fellow writers.
According to a statement by the trio issued earlier to the media, they were there to stage a "peaceful demonstration" and asked for Education Minister Lawrence Wong to end what they perceived as discrimination against LGBTQ+ students at MOE schools. They also called on Wong to "uphold the fundamental right of all students to an education within a safe and supportive school life".
The first gender affirming surgeries took place in Singapore in 1971, performed by Prof. SS Ratnam. Within a few years, he managed to convince the Government to allow post-operative transgender people to change their sex on their identity cards. In other words, Singapore has had official acceptance of transitioning for almost half a century. There was no excuse for any government body to still be ignorant or discriminatory towards transgender people today. Although MOE boasted of "Moulding the Future of Our Nation", it had been failing transgender Singaoreans for generations. It was routine for transgender schoolgirls to drop out early because of bullying and become sex workers because they had few other options. Sex work was valid work, but it should be chosen freely. The protest was not just about Ashlee - the system needed to do better for all transgender youth.
Moreover, it was not just about trans youth. Children of all genders and sexual orientations had suffered bullying and shaming in school because of very rigid ideas of "masculinity" and "femininity". Better acceptance of transgender individuals would also help cisgender students.
Petition
[
]
On the evening of Friday, 29 January 2021, an informal group of more than 300 teachers, counsellors and social workers who called themselves Friendly People SG, got together in cyberspace to organise an online petition calling on MOE to implement a clear policy to support transgender students and sent copies of it to MOE officials, including Education Minister Lawrence Wong.
The petition urged the Ministry to prohibit schools from condemning the expressed gender of students and obstructing them from taking steps towards transitioning, among others. "As education and social service professionals, we have witnessed and heard about similar situations faced by transgender students in Singapore schools," the signatories wrote. Pointing to evidence that transgender youths faced a higher risk of depression and suicide when they were prevented from transitioning, the group said that the Ministry had a duty to help them manage the process and not to add to the challenges they faced.
The petitioners included teachers, psychologists, nurses, counsellors and former educators who signed off with either their full name, initials or a pseudonym. Eight organisations also put their name to the statement, including LGBTQ+ groups Oogachaga and The T Project.
The signatories called on MOE to commit to creating a safe school environment for all students, including transgender ones, by providing inclusive sexuality education in schools and having teachers and school counsellors be trained on gender dysphoria and LGBTQ+ issues. They implored MOE to commit to deferring all decisions pertaining to a student's physical and mental health to healthcare professionals without any interference from the school.
"Many of us were afraid to write this statement or put our names to it because we recognise that it is still not safe for us as individuals and professionals to publicly express these views," they said. "Nevertheless, we are making this statement because we believe that it is the right thing to do, and because it is our professional duty to protect and care for all the young people we teach, counsel and guide." A teacher who signed the petition explained that she did so to support her students, although she chose not to use her real name for fear of losing her job. "My role is to support my students' education journeys and care for their physical, mental and emotional health, too," Ms L Li said. "This case involving Ashlee, the transgender student, seemed to go against all of these aspects."
Lawrence Wong replies to MP
[
]
On Monday, 1 February 2021, He Ting Ru, Member of Parliament for Sengkang GRC tabled the following questions in Parliament for then Minister for Education, Lawrence Wong[10]:
what are the Ministry's policies and guidelines on students with gender dysphoria
how often are such policies and approaches reviewed at the school and Ministry levels
what level of autonomy do schools have over the setting of such policies and approaches
whether the Ministry will consider presenting a public report on these matters to Parliament on a regular basis
In response, Wong said[11]:
"Gender dysphoria is a clinically diagnosed condition. Medical professionals recognise that each person with gender dysphoria is different. Thus, the treatments too are individualised.
All medical treatment decisions, including the use of hormone replacement therapy, ultimately rest with medical professionals, the persons with gender dysphoria and their family. Where minors are concerned (meaning anyone below the age of 21), parental consent is required before any hormonal treatment can commence. Such medical decisions are beyond the purview of MOE or any educational institution.
MOE's focus is on the school environment and the students involved. Schools are a common space for all students regardless of their backgrounds and circumstances. We have a duty of care to every student. For students with gender dysphoria, our main focus is continuing to provide them with a conducive learning environment and to support their overall well-being. Recognising that the issues are complex, and that there are diverse opinions amongst students and their parents, we strive to deal with these situations sensitively and with compassion.
One particularly difficult issue is with school rules. They are in place to help students cultivate self-discipline and a sense of responsibility. But we recognise that students diagnosed with gender dysphoria and undergoing hormone therapy could face difficulties with certain school rules. Where there are valid medical grounds, schools can exercise flexibility and work out practical arrangements for these students.
The schools will consult and work closely with different stakeholders, including the relevant medical professionals, the students concerned and their parents, in putting in place these arrangements. As each student's situation is unique, the matter must be dealt with individually. Our guiding principles are to treat these students with dignity and respect, and to provide as much support as we can to help them.
I recognise how strongly some people feel about this issue. We welcome continued dialogue and feedback, and will strive to provide a supportive environment in schools to support our students holistically. Issues of gender identity have become bitterly contested sources of division in the culture wars in some Western societies. We should not import these culture wars into Singapore, or allow issues of gender identity to divide our society.
Ms He suggested a report to Parliament on a regular basis. Our experience dealing with such cases is that the family members themselves, especially the parents, are very uncomfortable with a public airing of their situation. We ought to respect their requests for privacy, and avoid putting out information that will compromise any student or family confidentiality. Let us give the students and their families time and space to resolve matters among themselves, in consultation with their doctors and counsellors."
Second Reddit post by Ashlee
[
]
On Tuesday, 2 February 2021, the day after Minister Lawrence Wong's parliamentary reply, Ashlee wrote a follow-up post on Reddit[12]:
"[Rant] An update to Transgender Discrimination in Singapore Schools
Hey, this is Ashlee, and I was the original poster of the other reddit thread.
To avoid breaking the subreddit's rules, I will avoid revealing specific identities of people involved. I understand that some students may be in a similar situation to mine, being a trans student, but who is still closeted in an MOE school. I hope this thread, doubling as a rant, serves as a reference of the discrimination I have experienced as a result of having a proper medical diagnosis from a qualified doctor. I would like to offer my side of the story.
Over the past few weeks, my parents and I have met with the school's administration a few times. While MOE and the school has continuously said that they would 'work with me', their overall inconsistency, intentional disregard for proper medical advice and discrimination is showing to me - I have not received the level of support I had hoped for.
Going by the doctor's official memo from last year, the MOE, through their Facebook post, started off by blatantly misgendering me, outright disregarding and throwing aside my doctor's official memo from last year. Like the comments section suggests, this shows little interest in protecting transgender people against discrimination or acknowledgement of the medical community's professional advice.
This suggests that the 'we are against discrimination' message they put up is a farce, and although they claim that they 'work closely with and respect the professional advice', I do not see it myself. MOE publicly encouraged me to speak to the school's administration about this issue, which I have explicitly stated that I have done so for a long time. To me, it seems that they are trying to deny the existence of the meeting between MOE and the doctor, which happened around July-August last year, in which the MOE insisted that schools had to work with and consent before any referral or life-changing decisions was done - in addition to 'the family', and that the doctor was not to write memos for trans students to schools (family whom in my case already consented and planned to consent long before last year as soon as I turned 18).
Over the past several weeks after the post was made, the principal has insisted, in multiple meetings between me and the school's administration, that I had intended to 'crossdress in school' and it was not allowed. She justified it, saying 'there is no discrimination' and 'we have done a lot to support you'. The doctor's letter already states my diagnosis, and that I identify as female; cross-dressing is incorrect by definition, would in this sense not only be an ignorant, but a horribly discriminatory term, unless I was wearing the male uniform (i.e. dressing in boys' uniform as I identify as female; cross-dressers identify with their birth gender, but prefer clothing associated with the opposite gender).
She denies the existence of any form of discrimination while insisting that allowing me to use the wheelchair toilet was a lot; this is on top of another member of the administration misgendering me as I was sent out of the school compound earlier this year. The expulsion threats have changed: initially they said 'you will be expelled', 'you need to trim your hair', 'you are no longer allowed to return to school; you will have to either go to polytechnic or do private A-levels' (trimming in my case apparently meant cutting at least 4-5 inches of hair?)
As this case became public, they changed their tune to 'we will not expel you for being trans, and you will be allowed to do home-based learning'. However, last November, my request for home-based learning was denied on the grounds that it was not fair to other students. Recent meetings with one of the vice-principals said another reason: that 'they were overloaded and could not provide the resources for me' Interestingly, they did not mention of it being unfair to other students. How will they ensure that my home-based learning would always be available with such contradictions?
I offered to tie my hair up in accordance with the handbook's specified female dress code (and otherwise I would not have broken the rules at all), but it was denied by her. Instead, she changed the topic by giving the excuse of 'but females can have short hair too' - that 'hairstyle is a personal choice', but then the handbook only shows a girl with tied-up hair. She was also highly insistent on contacting my doctor for a timeline of the treatment (which may fall under doctor-patient confidentiality; not to be shared with third-parties, unless there are legal requirements to do so).
On the topic of discrimination in schools, in his speech yesterday, Minister Lawrence Wong stated that 'Where there are valid medical grounds, schools can exercise flexibility and work out practical arrangements for these students'.
Flexibility is good, but this version of 'flexibility' as far as I am concerned, means preventing me from going back to the classroom or lecture rooms even though I am physically able to do so, thus forcing me to do home-based learning if I want to express my gender identity as professionally diagnosed - whether it be through my dressing or 'obvious physiological changes that prevent you from fitting into the boys' uniform', no matter how well I pass as female or how many doctors' letters I hand over as the principal claims ('not even a doctor can change this' 'we don't exempt students from the dress code for injuries' 'I don't get your analogy about being exempted from the dress code due to a toe injury...').
My understanding is that this is essentially coercing my parents to encourage me to cut boys' hair, present as a boy and not consent to me starting hormone therapy or face the 'consequence' of losing my access to proper, fair meritocratic education, without any recourse for hands-on practice for science practicals with HBL (as I am a Science student), project work, or CCA, all of which is not only part of holistic education but also beneficial for university admissions in some cases (especially the more competitive courses).
If Mr Wong thinks that home-based learning is as good as physical classroom lessons, why have physical classes in the first place? I came to this school to study in the classroom environment with my friends; if I wanted to do HBL I'd sign up for online courses and do private A-levels instead. The principal claims that home-based learning is somehow a 'consequence', but 'not discrimination'.
Until now, this is my experience. I note that Mr Wong wishes to 'not import these culture wars into Singapore, or allow issues of gender identity to divide our society'. As far as I am concerned, my personal dressing conforms to the female dress code, and does not affect others in the classroom, let alone personally affect anyone's personal life. Had the MOE and the school respected my doctor's proper medical advice and scientific research, I believe this would have ended up very differently. You do not allow anti-maskers to go about without masking up due to the scientifically-accepted risks and dangers of Covid; why are you not just encouraging, but participating in discrimination at the expense of years of professional medical research?
It is not about culture. It is about denying proper treatment, directly or indirectly, medical or in education or otherwise.
Why is the MOE contradicting and denying proper medical advice, treatment and quality education?"
Guide to supporting trans students
[
]
On 8 July 2021, in an attempt to redress the discriminatory treatment of transgender students thrown into the spotlight by the debacle, the group Transbefrienders, a peer support service for trans youths, published a guide entitled Educator's guide to supporting trans students[13]. The document, in PDF format, may be downloaded here:[14].
6 protestors given warnings
[
]
On Tuesday, 30 November 2021, the police announced that they had completed their investigations against 9 unnamed individuals, aged between 19 and 41, for public order offences relating to their involvement in the public assembly and protest outside the Ministry of Education along Buona Vista Drive without a police permit earlier in the year. In consultation with the Attorney-General's Chambers, 6 of the protestors were issued warnings. No further action was taken against the other 3 individuals[15],[16].
According to writer Ng Yi-Sheng, the 6 persons to be issued warnings were told to assemble at Clementi Police Divisional Headquarters, 20 Clementi Avenue 5 at 2:30pm that day and were escorted 2 at a time by one of the Investigating Officers (the policewoman who had previously interrogated Ng) to the 3rd floor. They then waited outside a door labelled "WARNING ROOM", which the persons individually entered upon being summoned. There, a man thought to be the Chief Investigating Officer sat behind a plexiglass screen with a slot for documents and formally issued the warnings to them. When Ng was admonishedd not to commit crimes in the future, he was sorely tempted to ask, "What about 377A?" but he did not want to hold up the procedure.
Details of the warnings:
A 24-month

conditional warning

was issued to a 33-year-old, believed to be

Kokila Annamalai

, for organising the public assembly and contravening the "Move-on" direction under

Section 36

of the Public Order Act by the police.
A 12-month

conditional warning

was issued to two individuals, aged 19 and 24, thought to be transman

Elijah Tay

, founder of LGBTQ group

My Queer Story SG

, and transwoman

Lune Loh

respctively, for participating in the public assembly and contravening the "Move-on" direction.
A

stern warning

was given to two people, aged 24 and 41, understood to be

Averyn Thng

and Ng Yi-Sheng respectively, for participating in the public assembly as they had left the MOE building before the Police arrived after being told by a security officer to leave.
A

stern warning

was issued to a 23-year-old person, believed to be

Alex Tan

, for abetting an offence of participating in a public assembly without a permit via preparing the placards used in the protest.
No further action was taken against the remaining three individuals who were investigated.
A conditional warning meant that the individuals had to refrain from any criminal conduct during the period of their warning. If they committed an offence, they could be prosecuted again for the consorting charge and the new offence.
The police reminded the public that organising or participating in a public assembly without a police permit was illegal and constituted an offence under the Public Order Act. "The Government takes a zero-tolerance approach towards illegal demonstrations and protests as these may lead to public order incidents," the police said, adding: "The measures in place to regulate public protests allow the Government to uphold public order, to ensure a peaceful and stable society."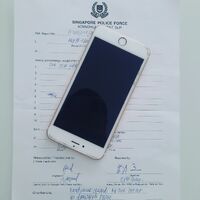 On Wednesday, 1 December 2021, the police returned the protestors' handphones which were confiscated as evidence for the investigation[17]. For some reason, the Investigating Officer named Jazreel decided to ride around Singapore to deliver them by hand to the individuals' homes, which was awkward for those who did not want their families involved. It was perplexing why she did not use a squad car, but a series of Grab taxis instead. The seized flags and placards used during the protest would not be returned until the end of the 2-year conditional warning period.

See also
[
]
References
[
]
Acknowledgements
[
]
This article was written by Roy Tan.