Trevvy [1], formerly known as Sgboy, was an LGBT web portal based in Singapore. It was set up in a living room in Clementi in March 1999 by Dominic Yeo when he was a teenage National Serviceman. The site was originally Yeo's personal web page hosted on GeoCities and was known as Singapore Boy Homepage before it was renamed Sgboy[2] when he was joined by Salmon Lee, a former civil servant, and Jason Wee, his same age camp mate in running the portal, Hisham, Simon, Jon and a couple of others. It was born out of the lack of Singapore-centric LGBT-related news sites at the time.

Content
[
]
Sgboy initially reported on just LGBT-related news (Newsboy), and featured an advice column called "Dear Cooki" then becoming "Dear Gene" , a Singapore city guide (Citiboy), and daily Hotbods. Over time, the site grew to incorporate an active forum (sgboyX), classifieds (C.A.P, with a unique Missed Connections section), a blog (scoops), eventually user profiles and its very own sgboy chat on the Internet Relay Chat (IRC) #sgboy channel. The online discussion forums, which dealt with a diverse array of topics and enjoyed a high degree of participation, were fully managed by volunteer moderators who oversaw discussions related to their personal interests like travel, entertainment news, hobbies and education.
Sgboy was one of the most popular LGBT portals in Singapore and managed to introduce a whole new perspective on Asian gay culture to the world at large. By the mid-2000s, it boasted some 30,000 personal profiles in Singapore and the region, and was visited by more than 108,000 Singaporean readers in December 2005. Many LGBT people in Western countries were introduced to gay Asian and Singaporean culture by connecting to the portal before they even visited the region. It was said that Fridae modelled it's concept closely.
The site's founder, Dominic Yeo, sporadically contributed articles to the site, writing under the name of Ted Young. In the run up to the rebranding from sgboy to Trevvy, he co-ran the holding company with two directors Salmon Lee and Yeo's longtime partner Nigel Ng, who came up with the new name. Nigel Ng subsequently played an active and lead role in running the portal and company.
The website chalked up over 130,000 registered users. It counted renowned international brands such as Adidas, Nike, New Balance, Sony BMG, Warner Bros, 20th Century Fox, L'Oreal and British Airways amongst its slate of advertisers. Its organisers were grateful and humbled that the team was an inclusive one, incorporating individuals from the LGBTQIA and straight communities alike.
Events
[
]
Sgboy traditionally hosted a birthday bash every year to commemorate its founding starting with the first organised by Salmon and Simon at Niche. There was one at White Cafe. For its 7th anniversary, it held a "Prom King" style contest and party on Saturday, 15 April 2006 at Why Not?, a gay club along Tras Street. The event included a "pageant" where one of ten contestants was crowned "SGBOY."
The organising team remembers fondly its first road trip to Kuala Lumpur, the Love and Pride Film Festival, its numerous parties and art and community events.
Rebranding
[
]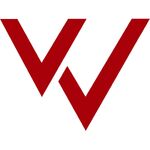 In January 2006, director Salmon Lee announced that the site would be undergoing a makeover later that year. The portal rebranded itself as Trevvy.com in August 2006, shifting its focus to the more mature 25 to 40-year age group of the local gay market and expanding its user base regionally.
As part of the rebranding exercise, the company organised two highly successful parties which attracted massive turnouts, injecting new life to the local clubbing scene.

Advocacy
[
]
In August 2007, Trevvy.com launched an HIV/AIDS awareness campaign called Evolve which was the first such campaign in Singapore to use digital animation.
Trevvy was also a great supporter of LGBT-counselling agency Oogachaga. It sponsored free publicity for many of Oogachaga's community outreach programmes and events, allowed staff to post freely on the active, volunteer-moderated online forum sgboyX, and collaborated with Oogachaga hotline volunteers to provide online counselling in its very own chatroom on the IRC #sgboy channel.
In 2013, one of Trevvy's founders donated a few thousand dollars towards the Article 12 Constitutional suit for equal protection of LGBT people in the workplace filed by human rights lawyer M Ravi on behalf of his client Lawrence Wee.
Awards
[
]
In February 2007, Trevvy.com was awarded the Hitwise Online Performance Award recognizing it as the most visited gay and lesbian website in Singapore.
Trevvy was awarded the Arts Supporter Award by Singapore's National Arts Council for its contributions towards the local arts scene.
Quotes:
"TREVVY has been an excellent citizen providing the arts and entertainment scene here in Singapore with their backing and their support. For that, we at Dream Academy are grateful not just as a company but as Singaporeans."
"Singapore's 'trevvy.com' has carved a neat little niche for Asia's metrosexual males. Aggregating blogs, chat, newsletters, and city guides, trevvy.com is a marketer's net dream of trendsetters of impeccable taste."
Closure
[
]
Trevvy closed on 30 April 2021. It made the announcement on its Facebook page on Wednesday, 21 April 2021[3]. The organisers, who dubbed themselves Team Trevvy, were thankful for the support of many community volunteers, corporate partners and friends who believed in its cause.
At the time of its closure, the organisation was of the opinion that the LGBT scene in Singapore had changed - meeting and finding one's own community was no longer a mammoth task. That said, it felt there was still a lot to be done. For one, Section 377A remained on the statute books like the Sword of Damocles. At times, it seemed that Singapore was taking three steps forwards and two steps back.
Moving forward, users could still stay connected on its Facebook page: http://www.facebook.com/trevvydotcom
Enquiries could be sent to: teamtrevvy@gmail.com
For those who grew up with Sgboy and Trevvy, the team was humbled to be a part of their lives and thanked them once again for walking this journey together.
See also
[
]
References
[
]
Acknowledgements
[
]
This article was written by Roy Tan.